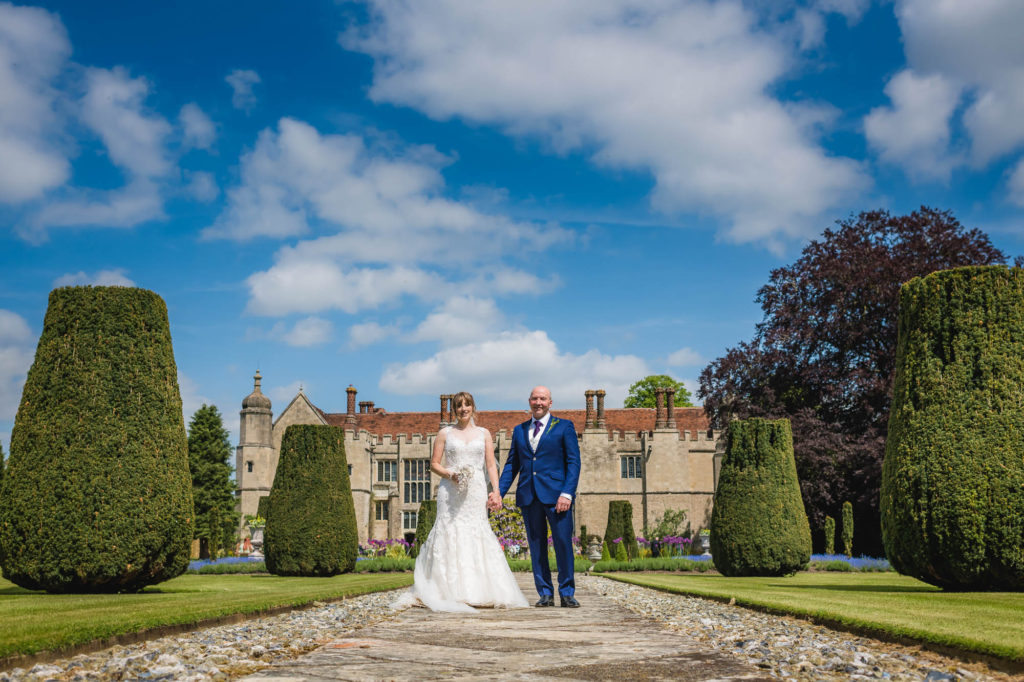 Rachael & John's Hengrave Hall wedding was the first time I'd shot at the gorgeous Suffolk venue, and the Tudor manor house is a spectacular backdrop for a truly romantic wedding. I met Rachael shortly before the ceremony, and she was getting ready with her bridesmaids in a lovely wood-panelled room complete with a four poster bed. One of the great things about a Hengrave Hall wedding is that there is a beautiful round-towered church within the grounds so there's no time lost travelling between venues, maximising cocktail time on the day.
The Bridal party made the short walk to the church where John and his Best Man were waiting. The ceremony was really joyful and enthusiastic hymn singing, and afterwards Rachael and John stepped outside into the sunshine and a shower of confetti. It was then onto the terrace and gardens for drinks and photos. The grounds of Hengrave Hall are really beautiful with lots of great spots for pictures. At the end of the drinks reception we stopped to capture a group photo of all the guests gathered together on the lawn in front of the impressive house, before they made their way to the receiving line to greet the newlyweds.
The Wedding Breakfast was served in a beautiful dining room, and the guests remained seated for a series of touching and laughter-filled speeches afterwards. It was a beautiful evening and so we made time for a few more portraits, and the guests enjoyed the terrace and dance floor in equal measure as the party got into full swing.
If you're looking for a Hengrave Hall wedding photographer then please get in touch.