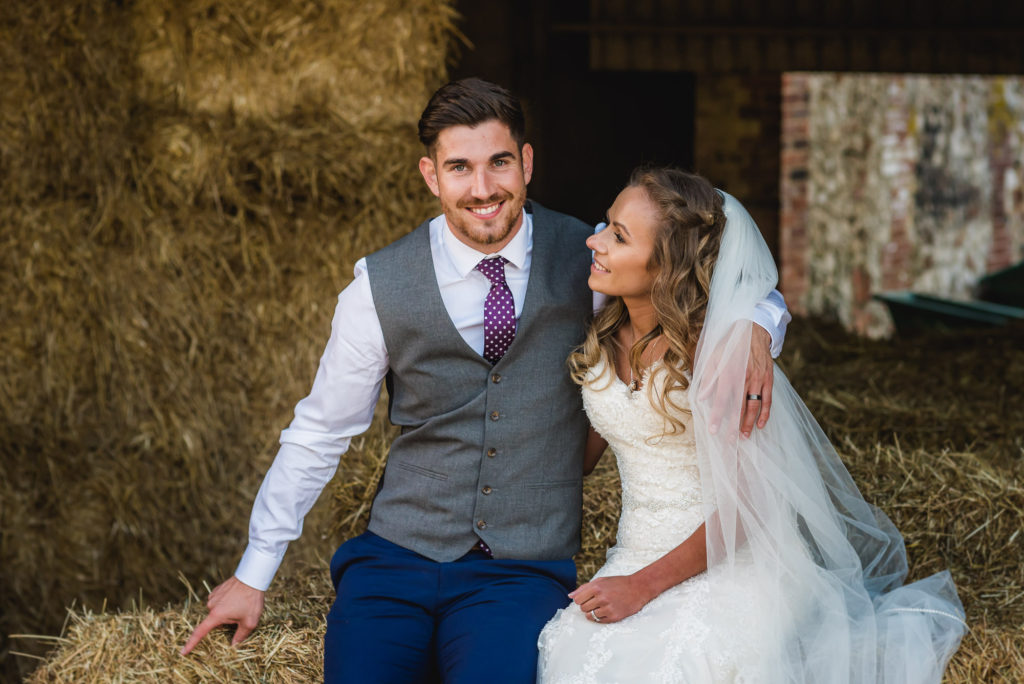 Kerri and Eddy's Sussex Barn wedding was my first time shooting at the beautiful Burnham Market venue. The barn is full of rustic charm, and the surrounding farm has some great spots for photos. The morning preparations for the bridal party began at Piggyback Barns in Sculthorpe, where lots of Kerri's family were staying too. Once the hair and make up was complete, Kerri and her bridesmaids travelled in the wedding cars to North Creake church for the ceremony.
The bridal party was led into the church by the Page Boy and Flower Girls, before Kerri and Eddy laid eyes on each other for the first time that day. After the knot was tied and they became husband and wife, they were showered in confetti as they exited the church.
The wedding party then headed to Sussex Barn for the reception, although a broken down bus held things up slightly! As this was a Norfolk wedding and just a stone's throw from the coast, Kerri and Eddy had chosen a seaside theme for the food. Fish and chips for the wedding breakfast and ice cream for dessert – can't beat it! We made time after the dinner and speeches for some family photos, as well as exploring the farm around Sussex Barn for portraits of the newlyweds, stopping by the hay barn which was bathed in golden light.
If you're looking for a Sussex Barn Norfolk wedding photographer then please get in touch.