Bethany & Nick's Red Barn wedding in South Runcton, Norfolk, was a magical day for lots of reasons. First off, two awesome people got married, but there was also a mind-melting magician entertaining the guests at the reception and a double rainbow arced above the celebrations.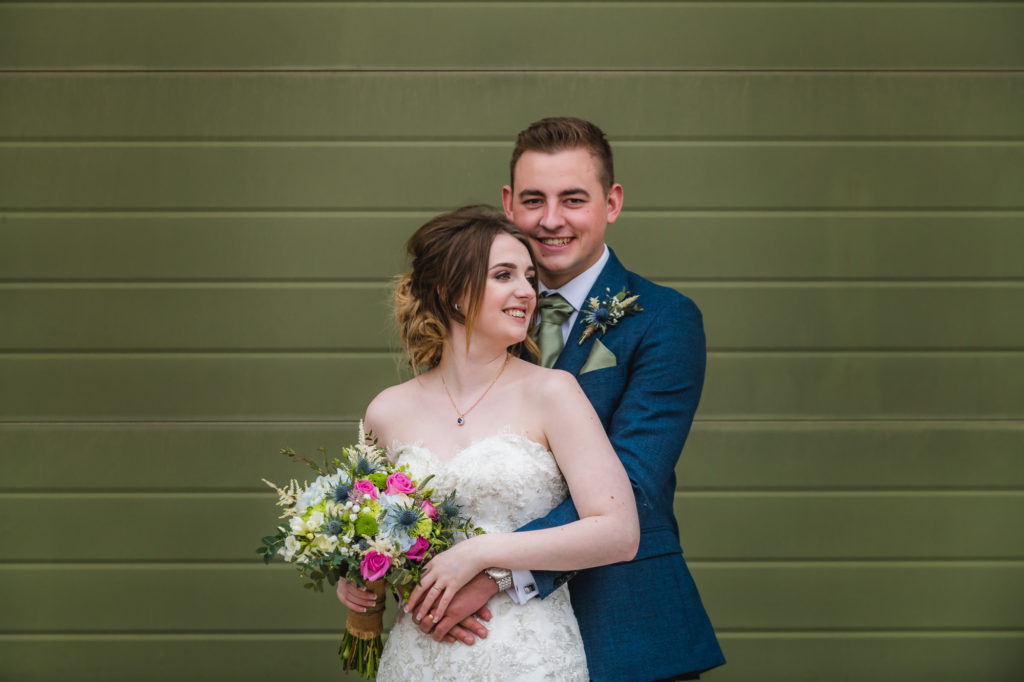 The day began with Bethany and her bridal party getting ready at the gorgeous Belle Vue Guest House in Denver, Norfolk, and this boutique B&B made a delightful backdrop to the pre-wedding preparations. Once the hair and make up was completed, the dress laced and shoes buckled, it was time for the bridal party to make their way by vintage car to the Red Barn wedding ceremony where Nick was waiting. The ceremony was really good fun with lots of laughs, but also a few happy tears from the proud parents! After the marriage was completed Bethany & Nick went for a drive in the wedding car to spend some time relaxing together, before returning for family photos and couple shots. I prefer to have a few mini sessions for pictures of just the bride and groom throughout the wedding day – rather than one long one – as you can make use of the different light at different times of the day. On Bethany & Nick's wedding day we had bright and hazy light, brooding sunsets and an early evening rainbow to make use of!
After the drinks reception the guests took their seats in the Red Barn which had been beautifully decorated and there's plenty of rustic charm from the old timbers of the barn. The speeches had everyone in stitches and were really touching too. One of Nick's requests when planning the wedding was he wanted a magician at the evening reception to entertain the guests, so booked award winning Edd Crafer who truly delivered and blew everyone away with his incredible magic tricks. But it wasn't just sleight of hand that made this day magic, it was the love shown by all the friends and family towards the Bethany & Nick and the amount of fun had by everyone on the day.
If you're planning a Red Barn wedding and are looking for a photographer then please get in touch.