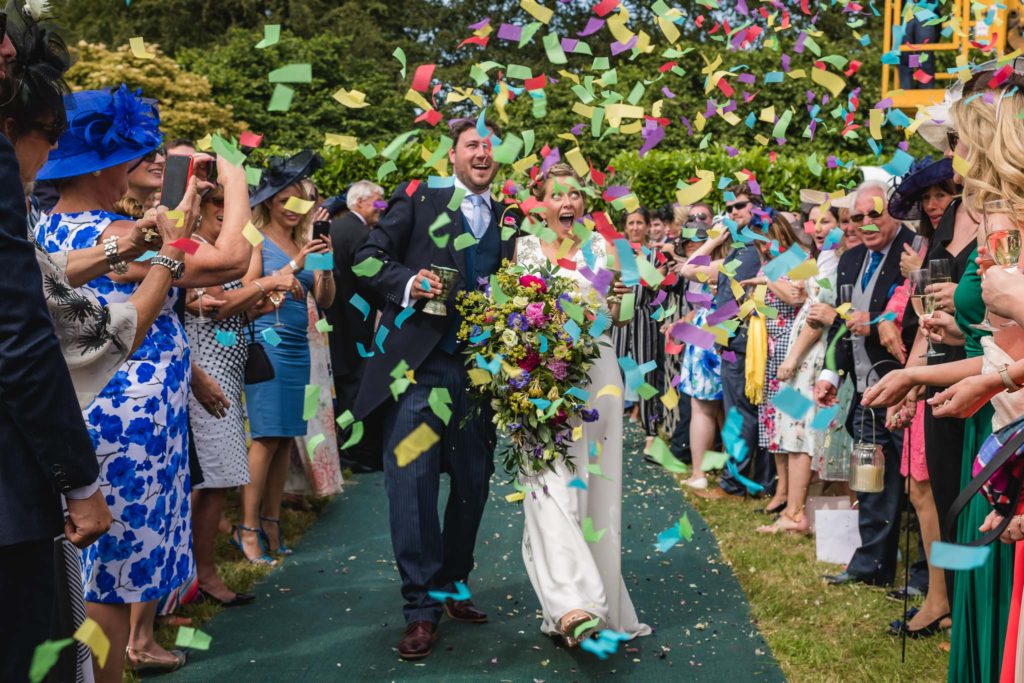 For Emmie and Adam's Cambridgeshire farm wedding we were near Wisbech, on a glorious summer's day. The setting was Emmie's family farm, with the ceremony in the beautiful sunken garden and a marquee in the meadow for the wedding breakfast. The day began with Emmie and her bridesmaids getting ready at the house. After plenty of processo and pillow fights, it was soon time for the ceremony. Adam was waiting in the sunken garden facing the house, with guests seated and an aisle across the lawn for the bridal party to arrive. It was a perfect setting for a wedding, with bees buzzing and birds chirping, and the June sun shining down. The ceremony was wonderful and truly personalised, with poetry and readings and champagne toasts, and ended with a vibrant confetti shower.
The gardens played host to the reception, with drinks and canapes served, and guests mingling on the lawn while we found time for a few family photos. After refreshments everyone gathered around the sunken garden once more; this time for the speeches and all three were laced with love and laughter. As the guests then made their way into the marquee, we found time for portraits of the bride and groom around the farm. We also caught a few portraits at sunset too, which are always huge with the Fenland skies. The evening was lots of fun with the party spilling out of the marquee and through the garden. Emmie & Adam's Cambridgeshire farm wedding was a real blast – take a look below!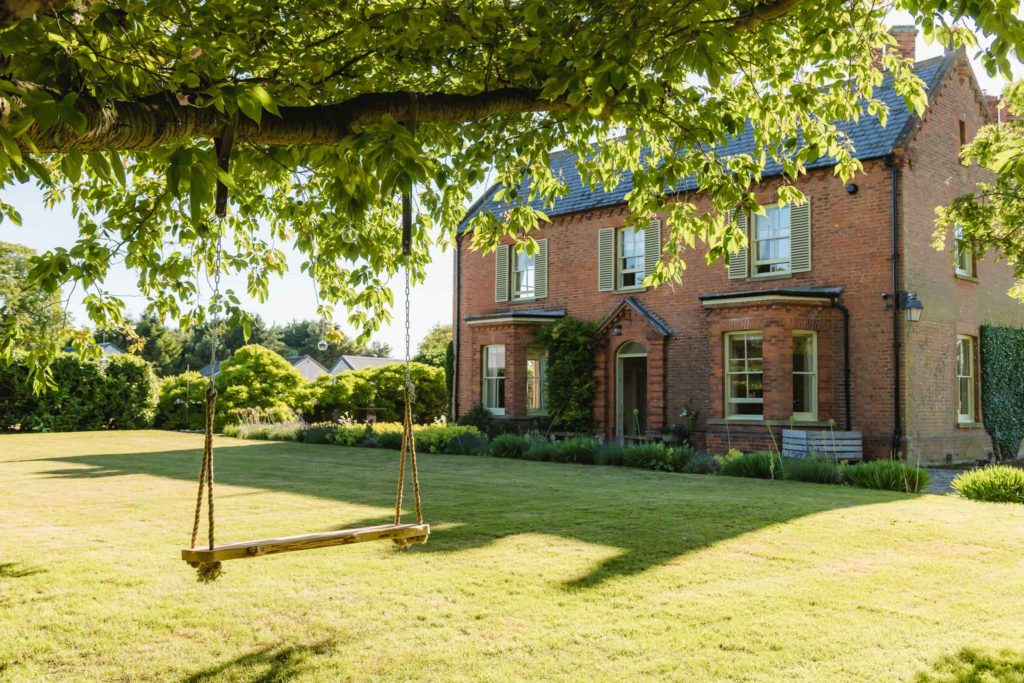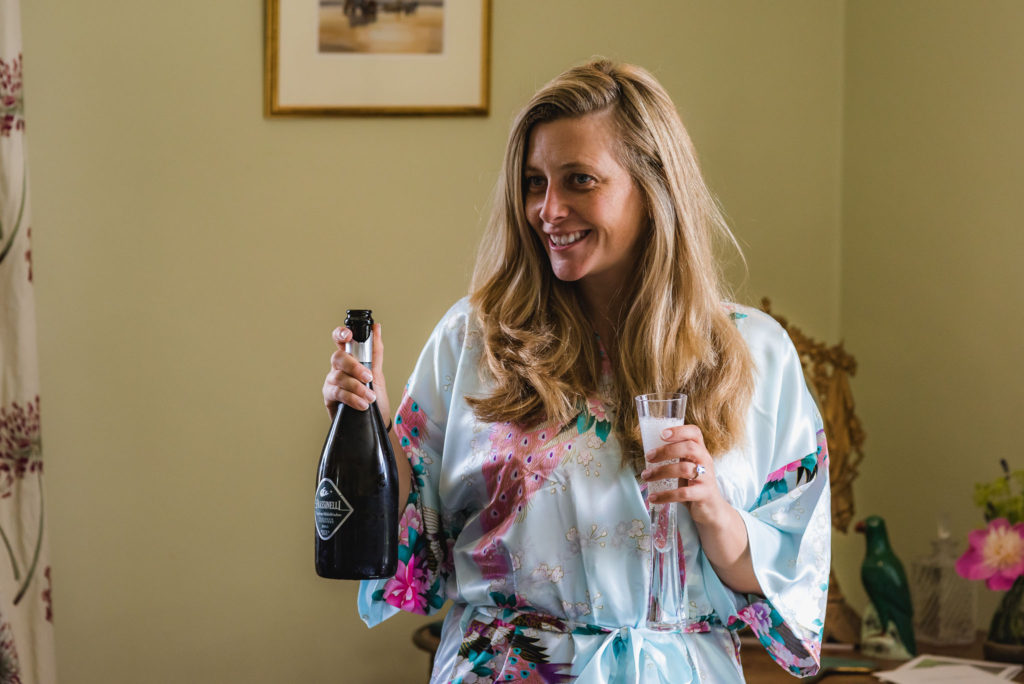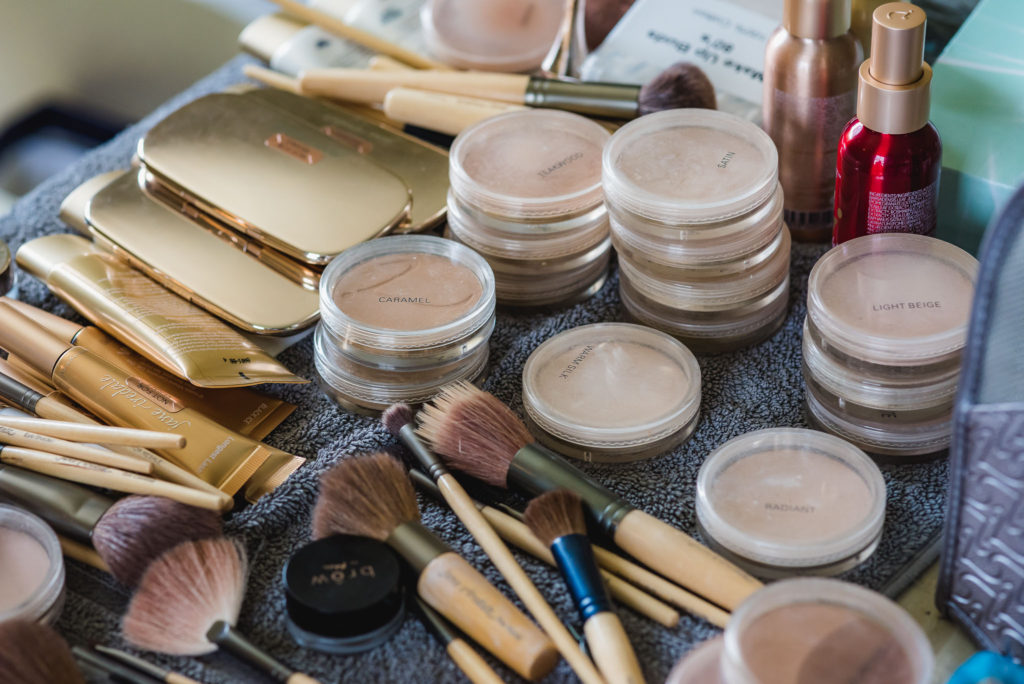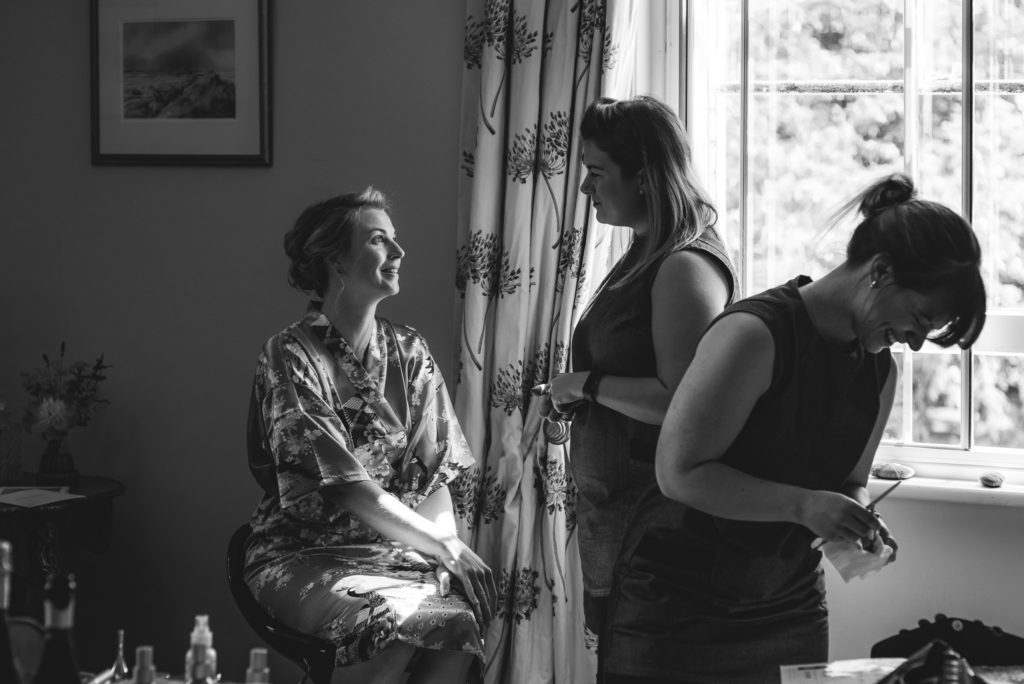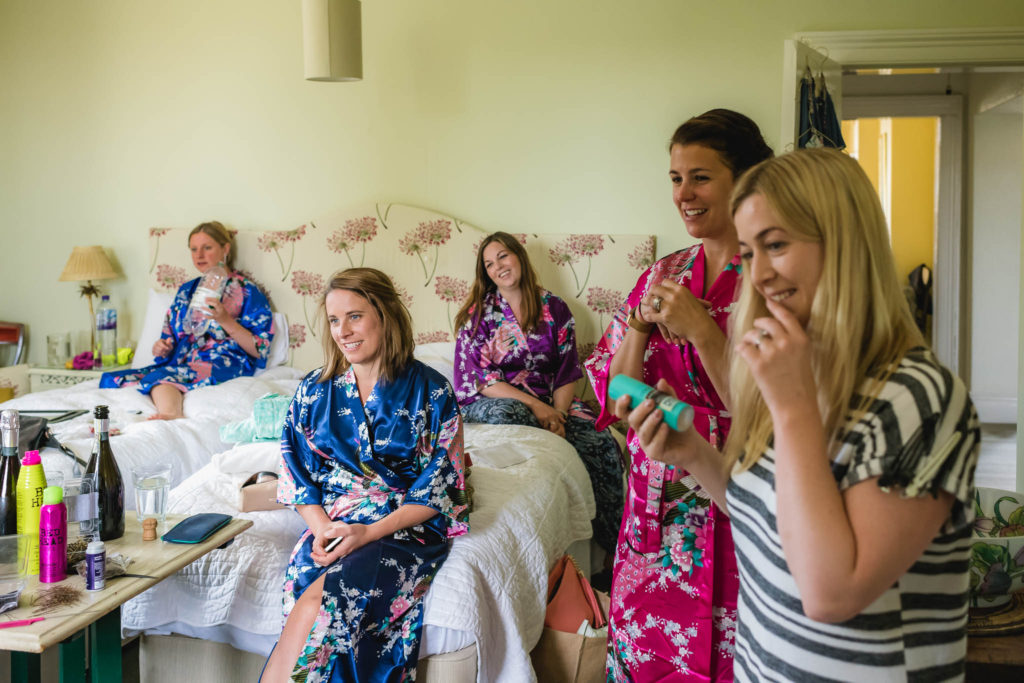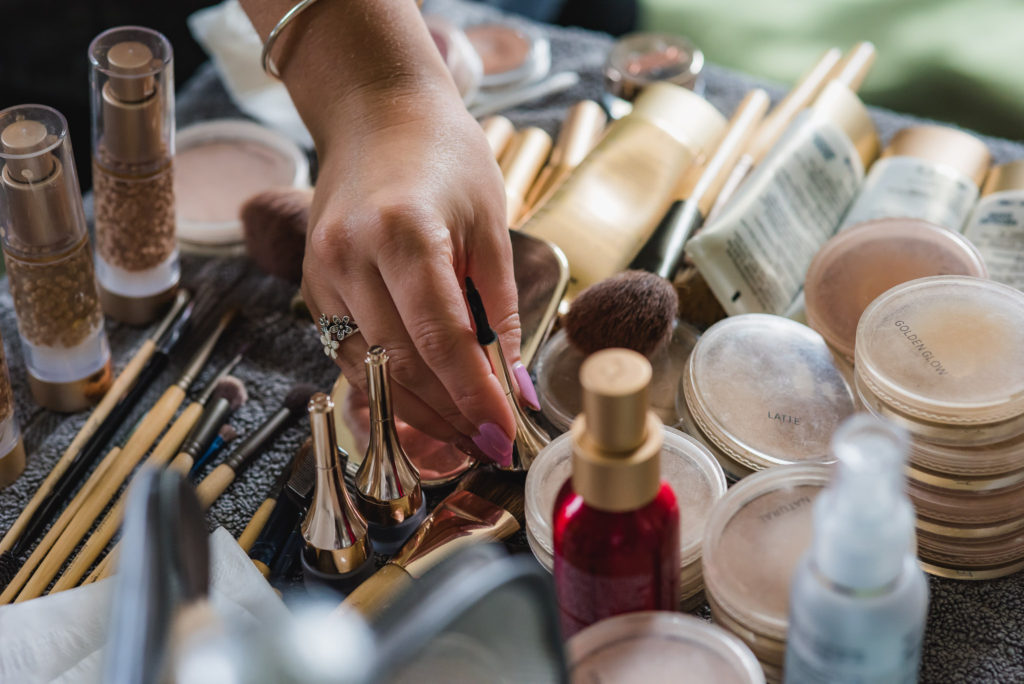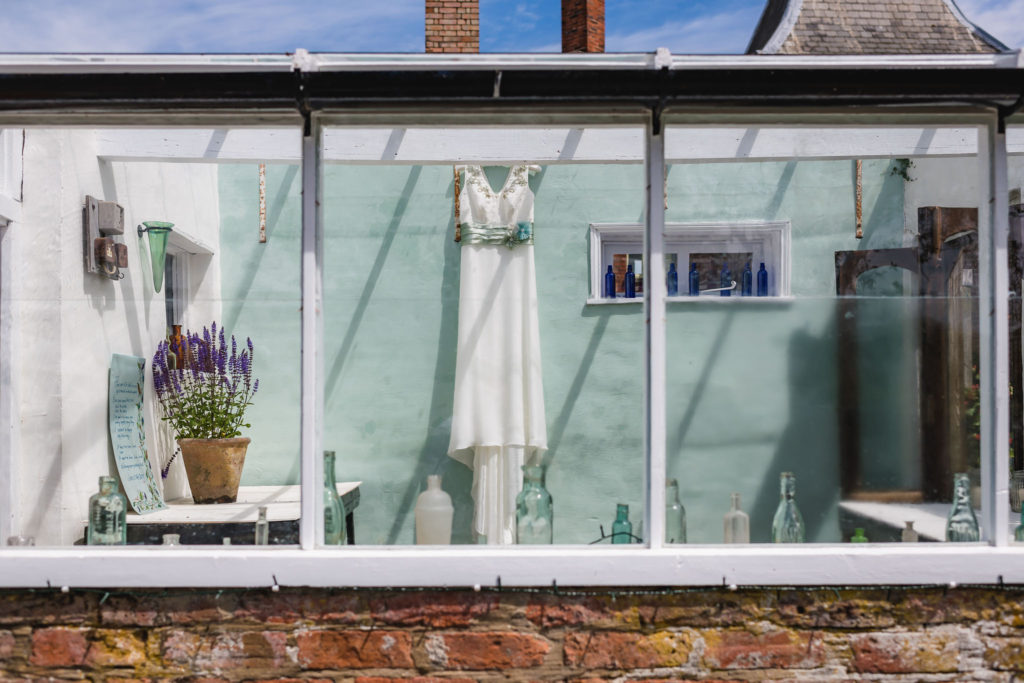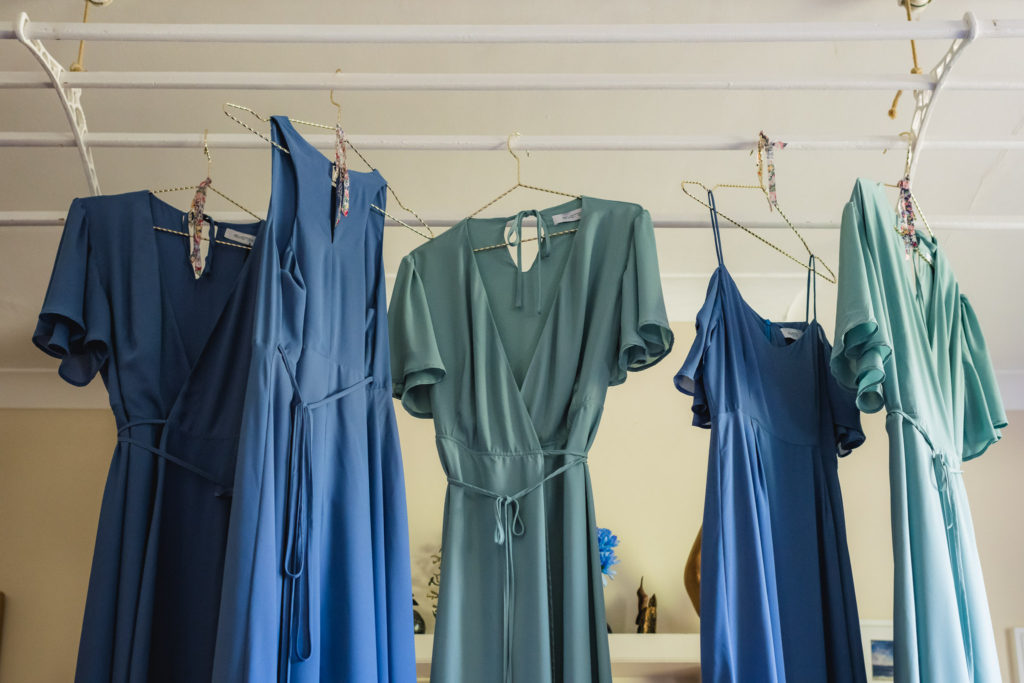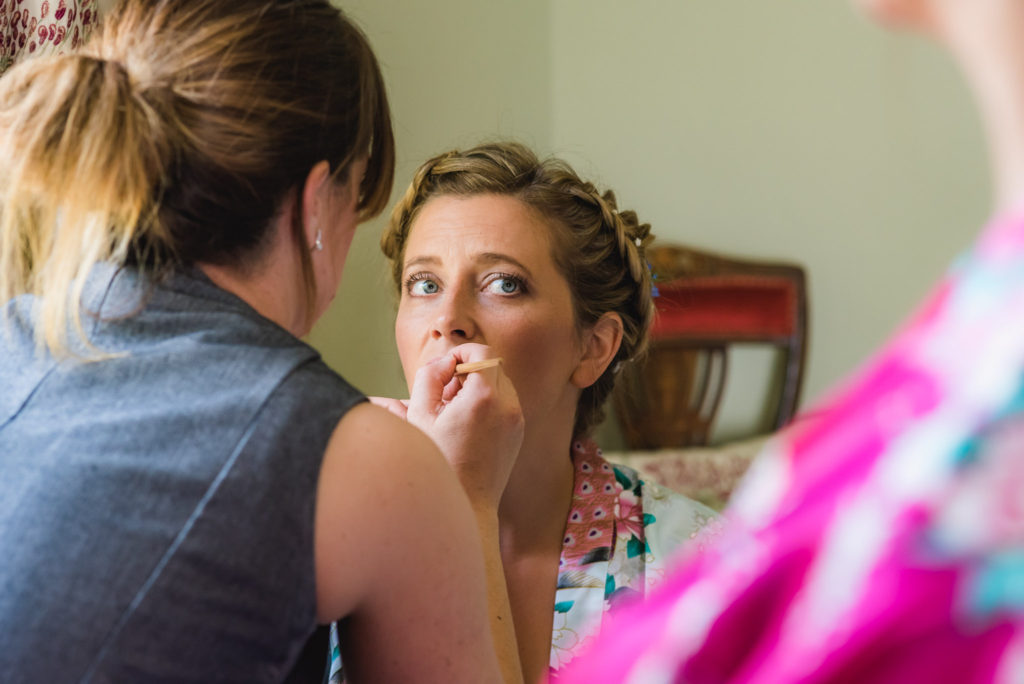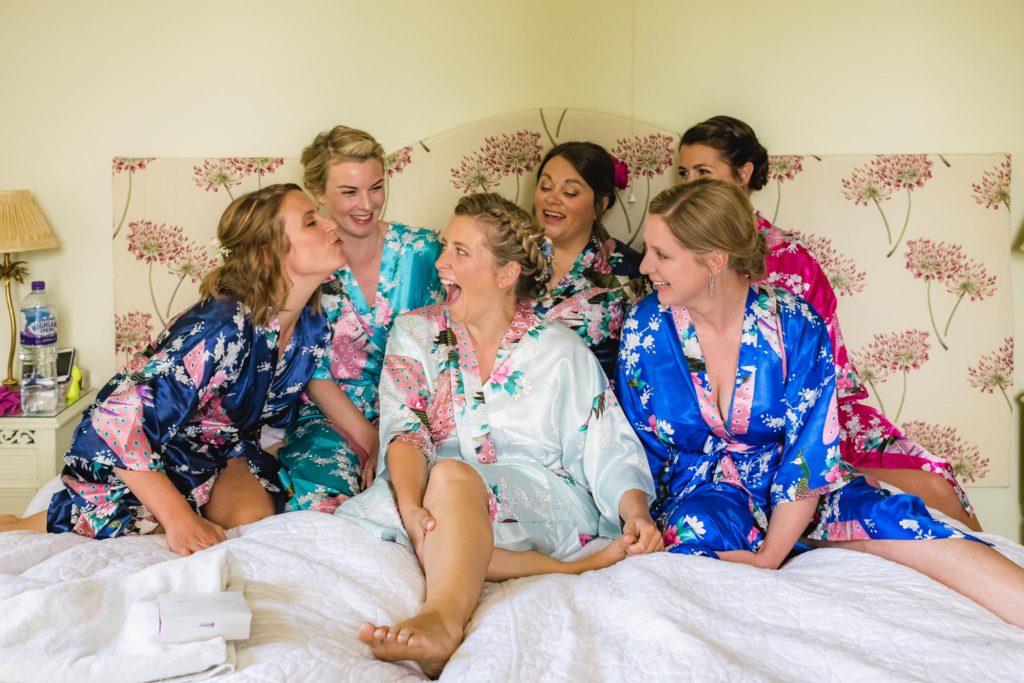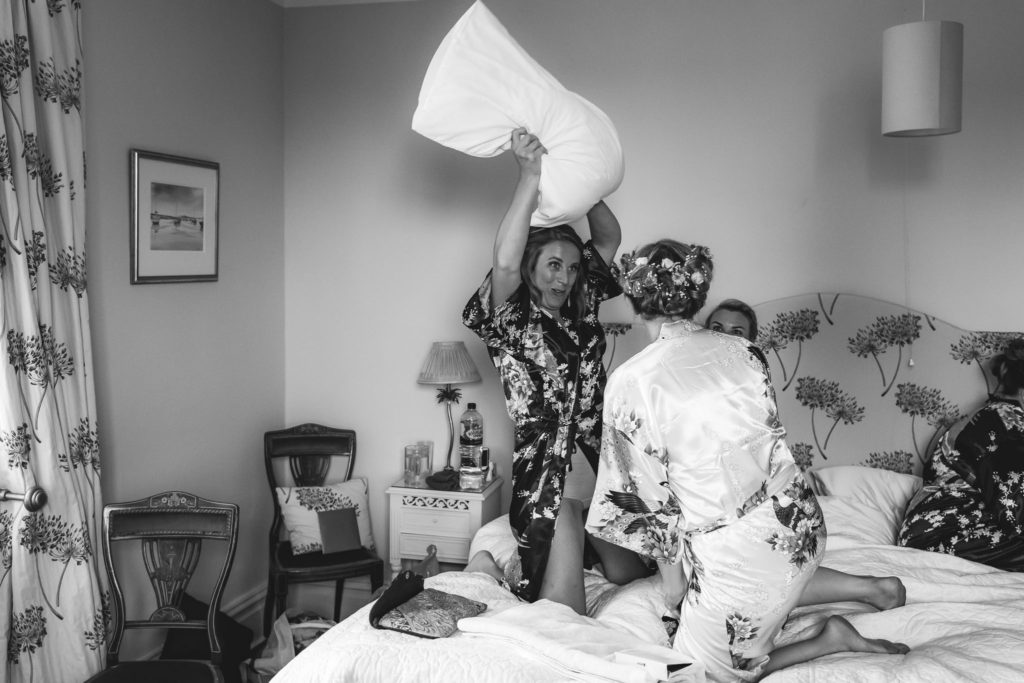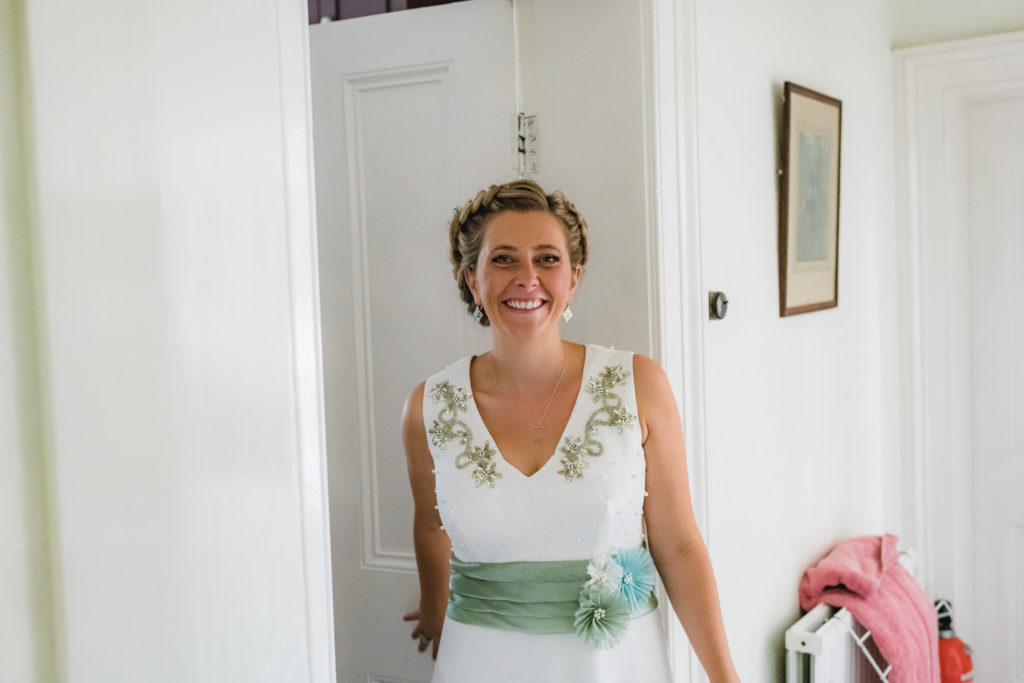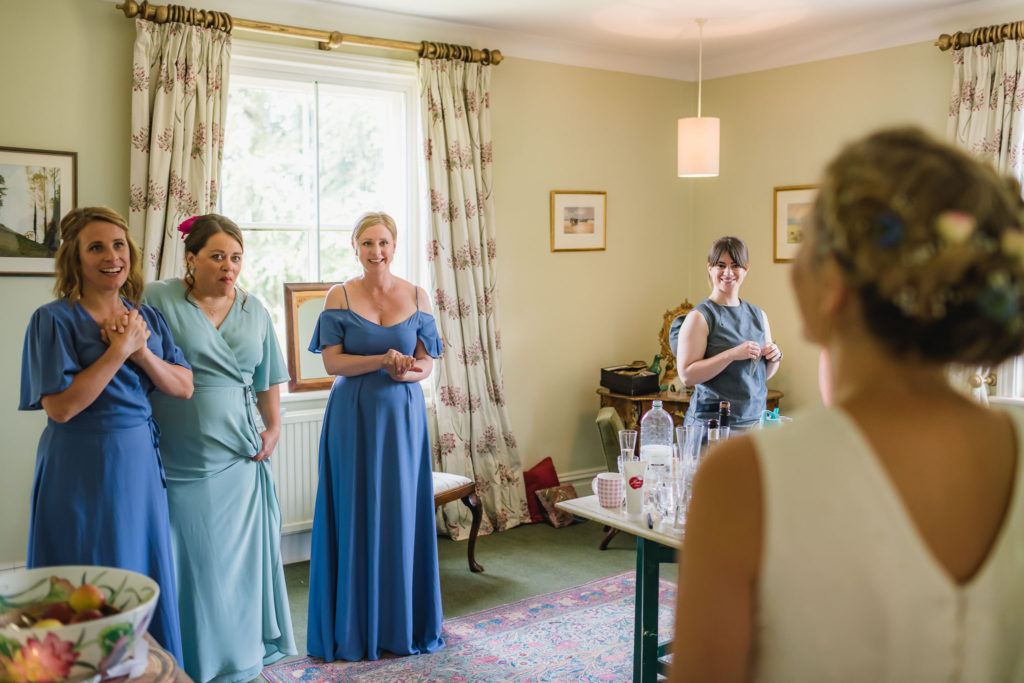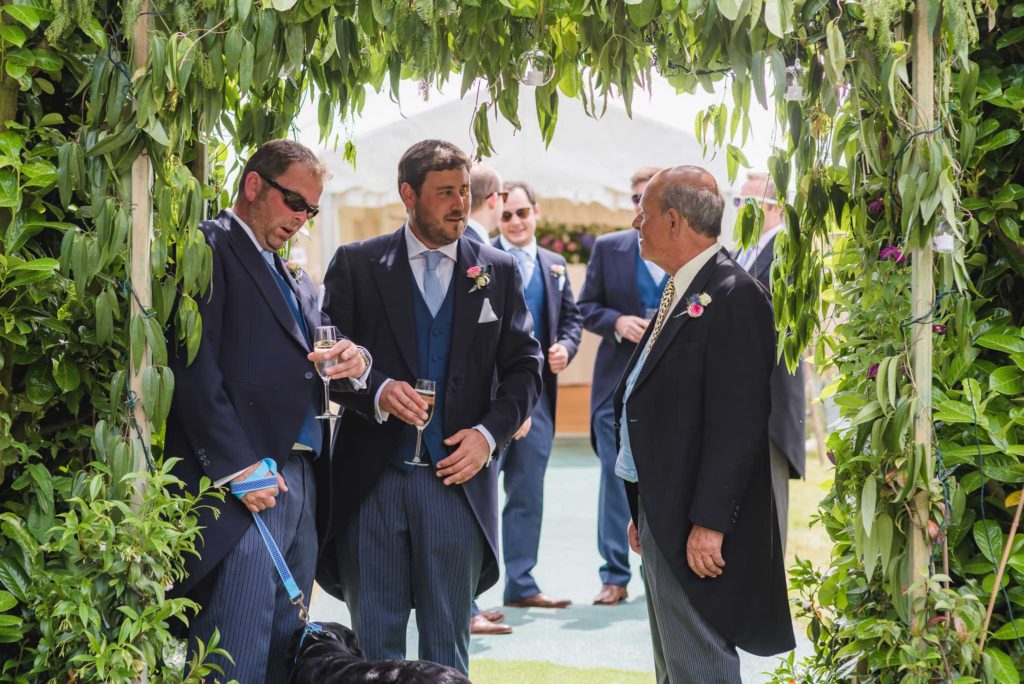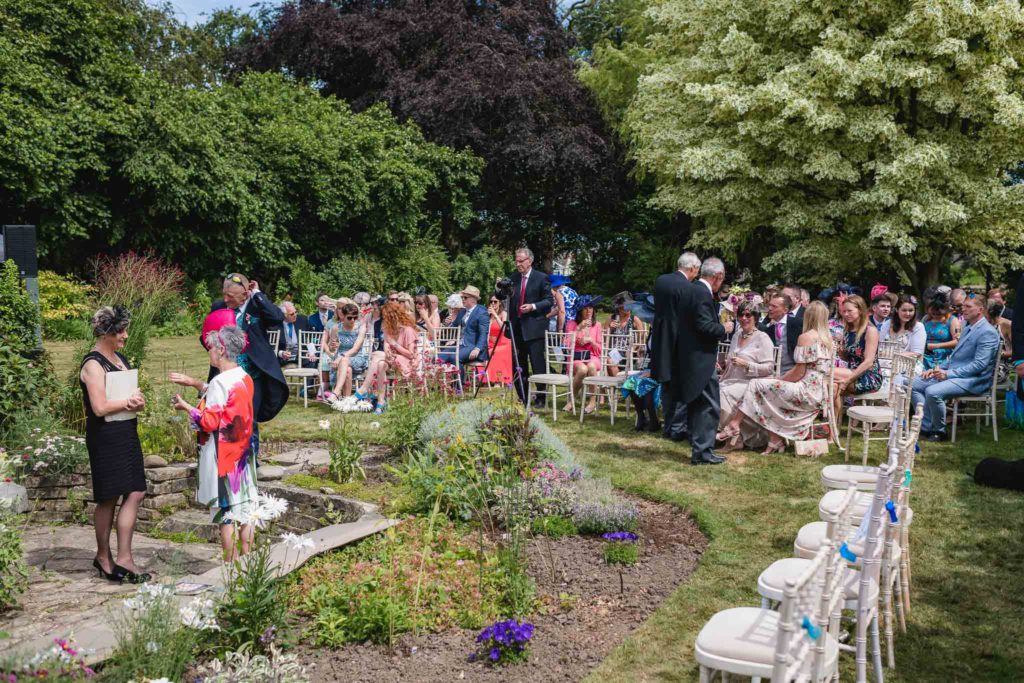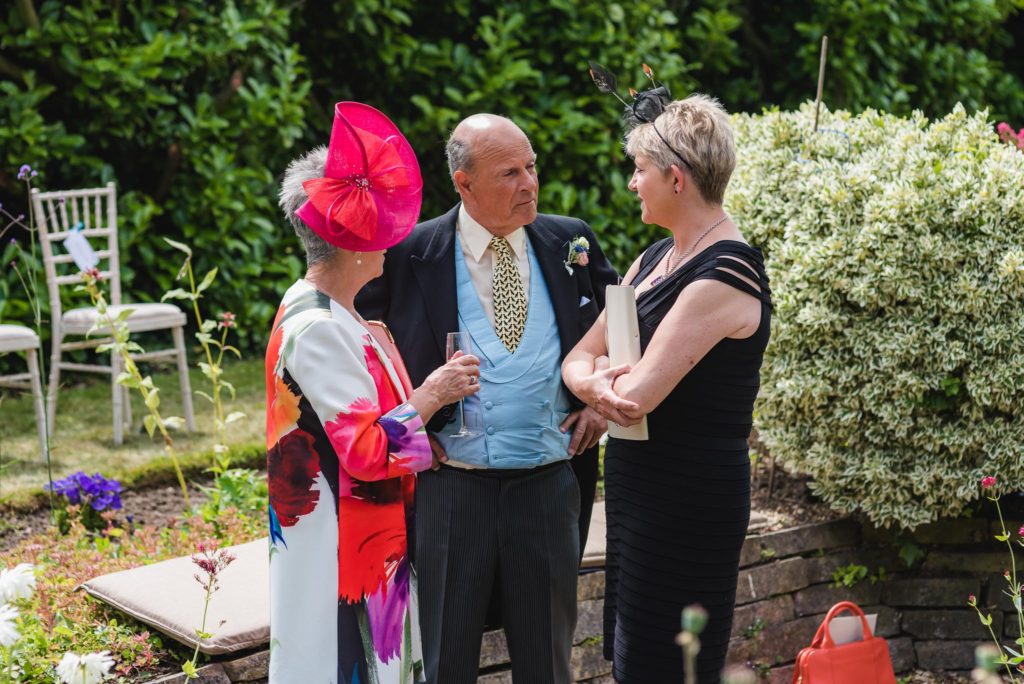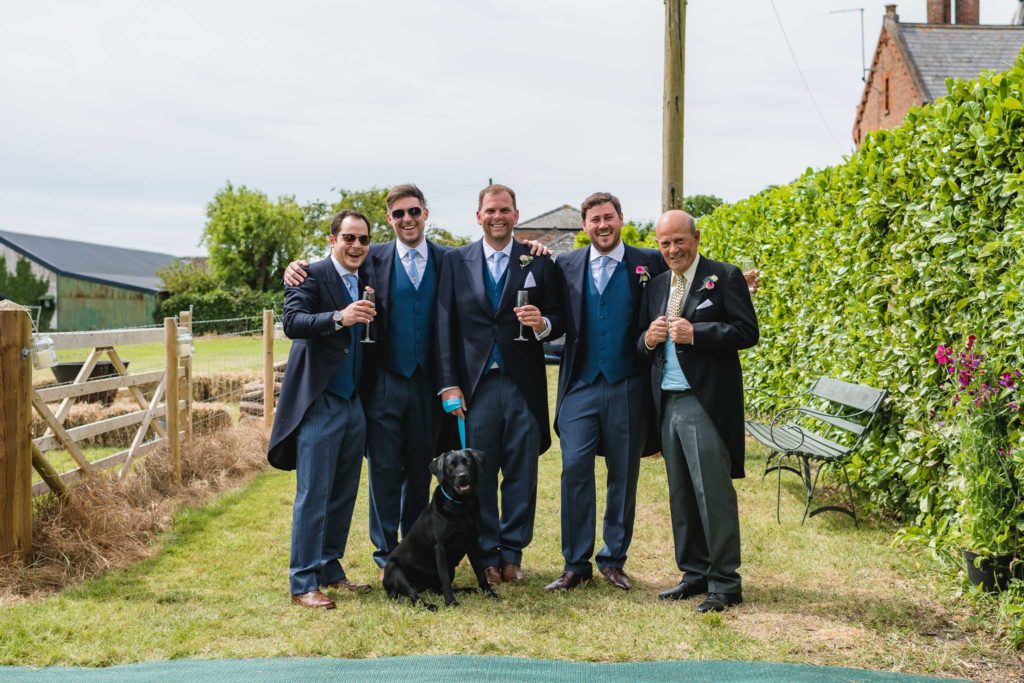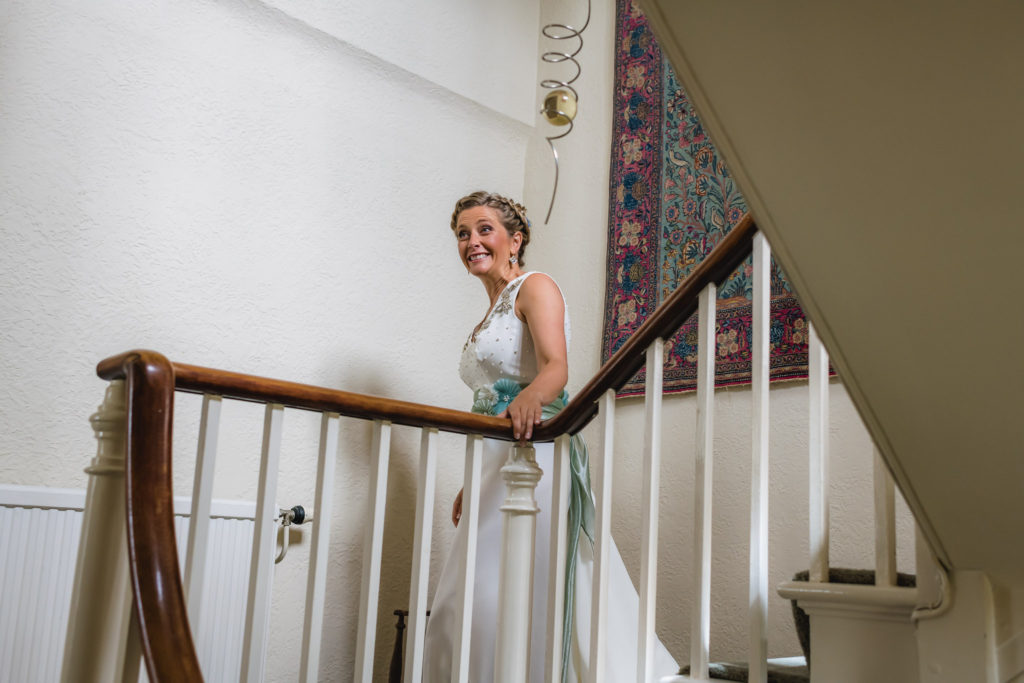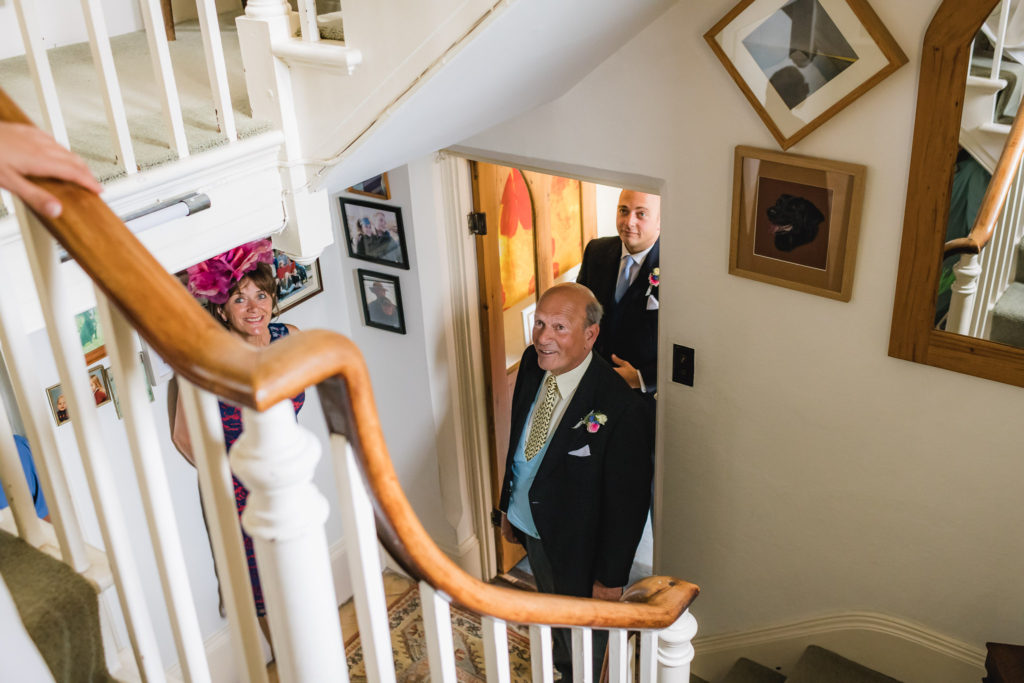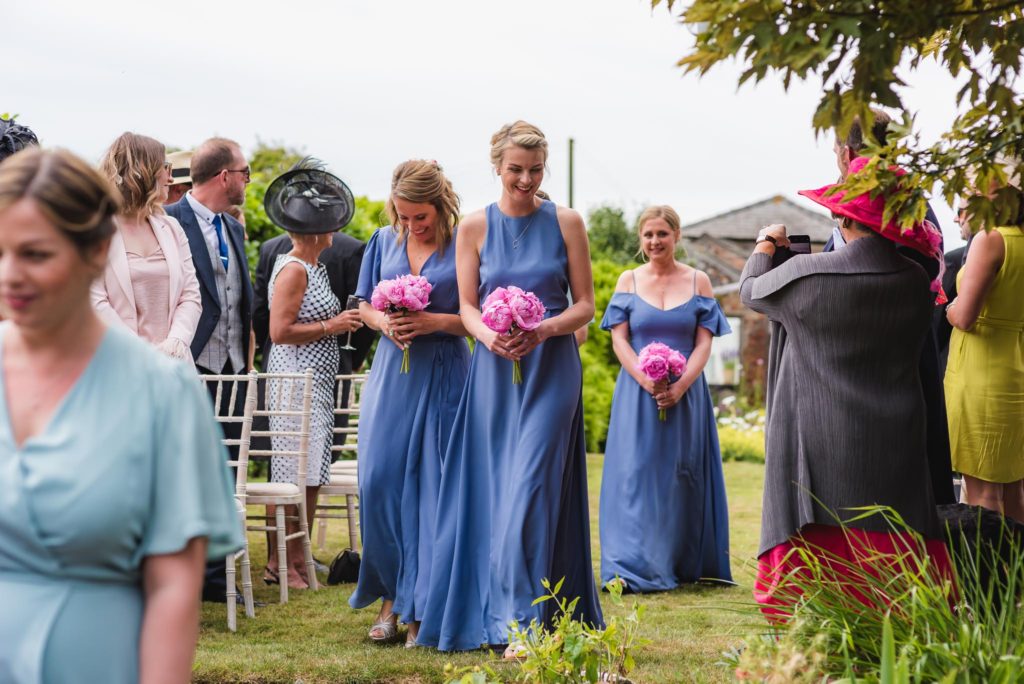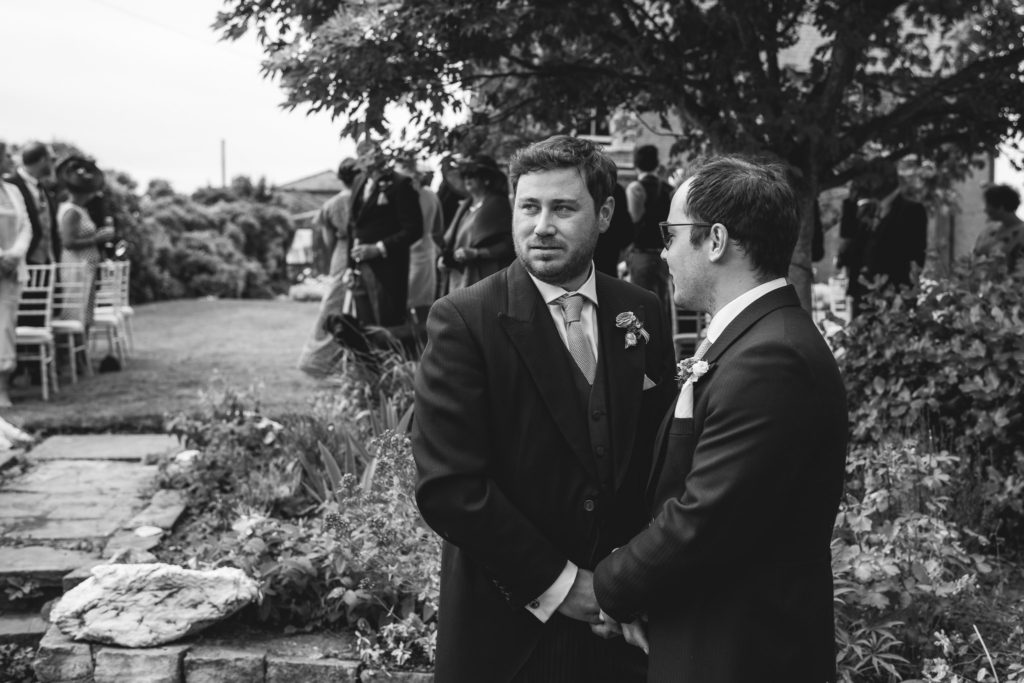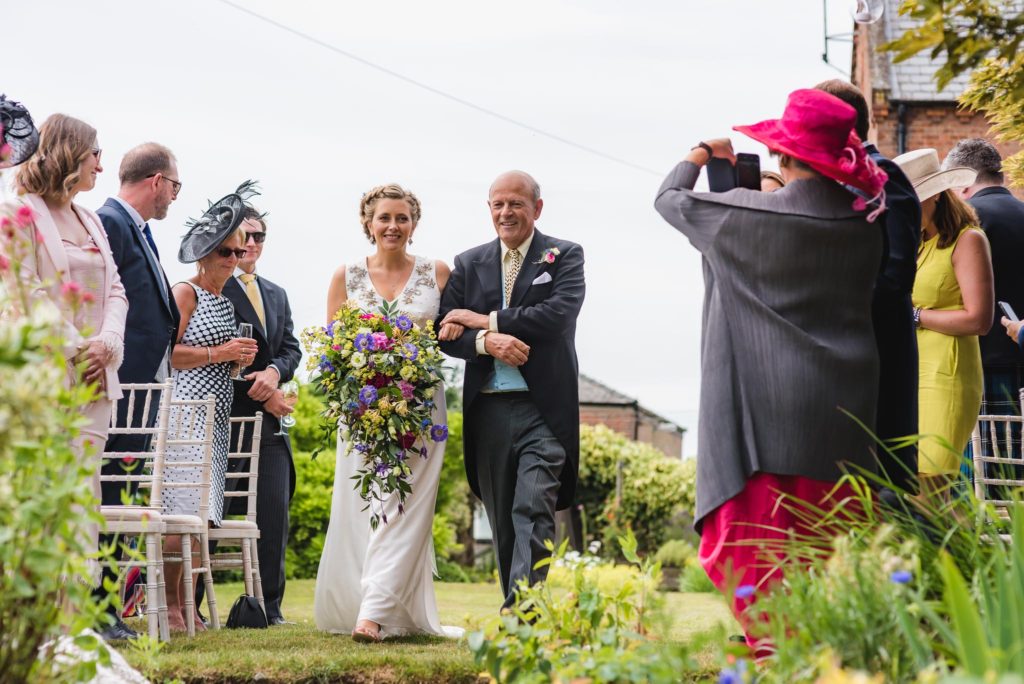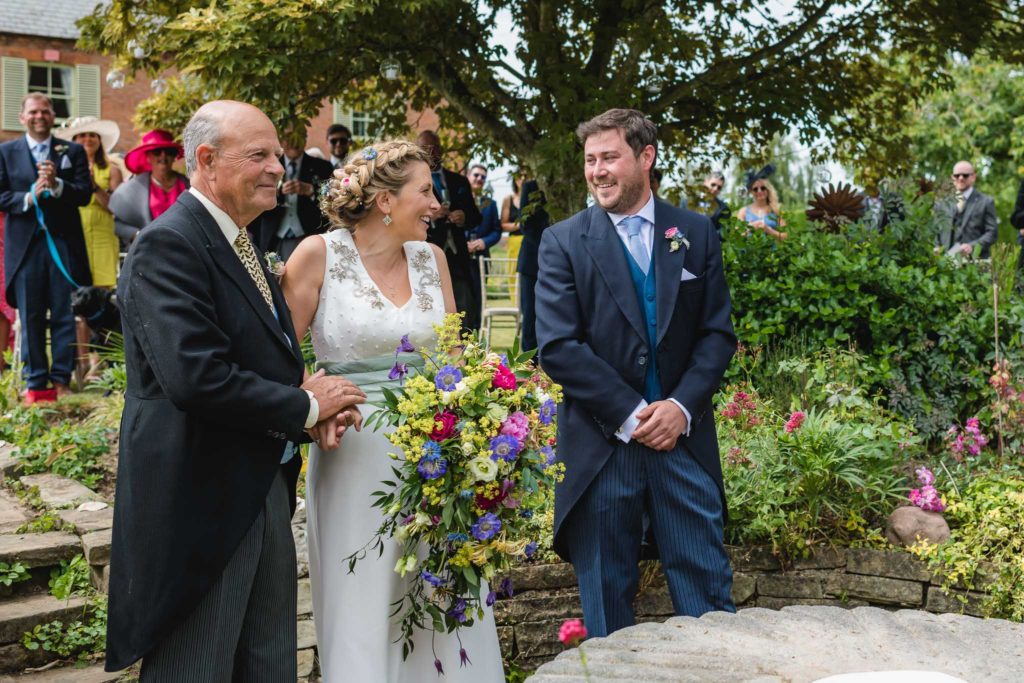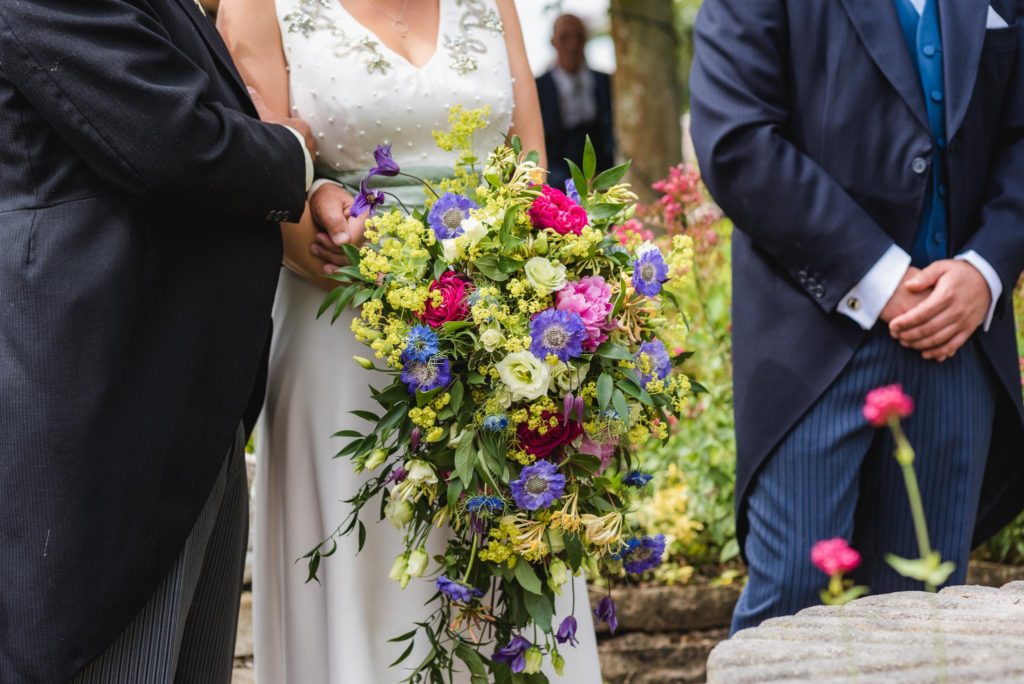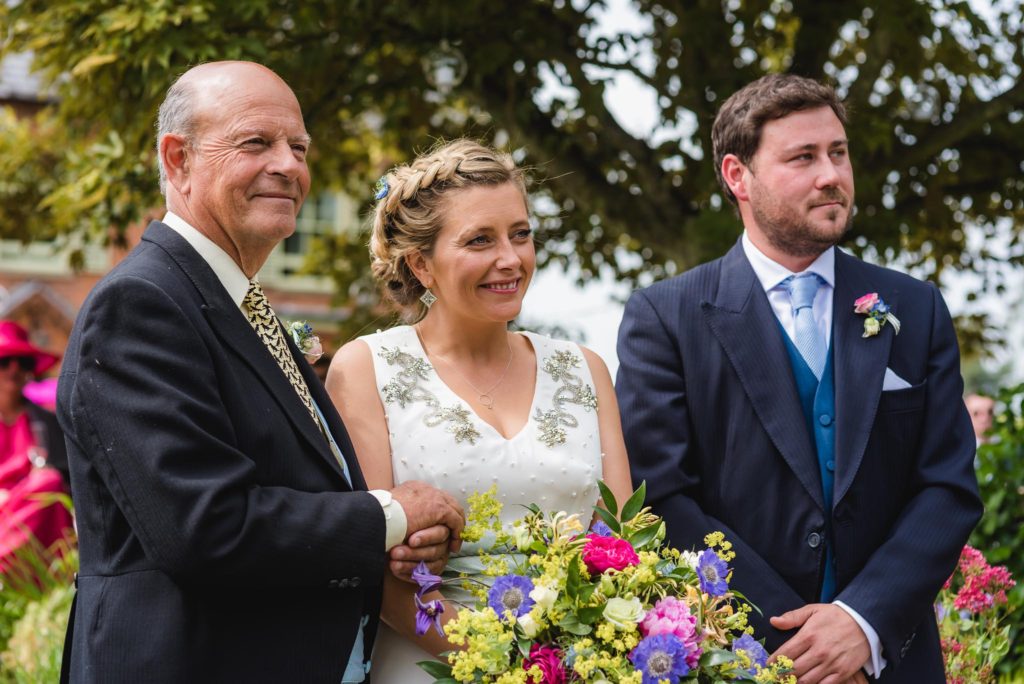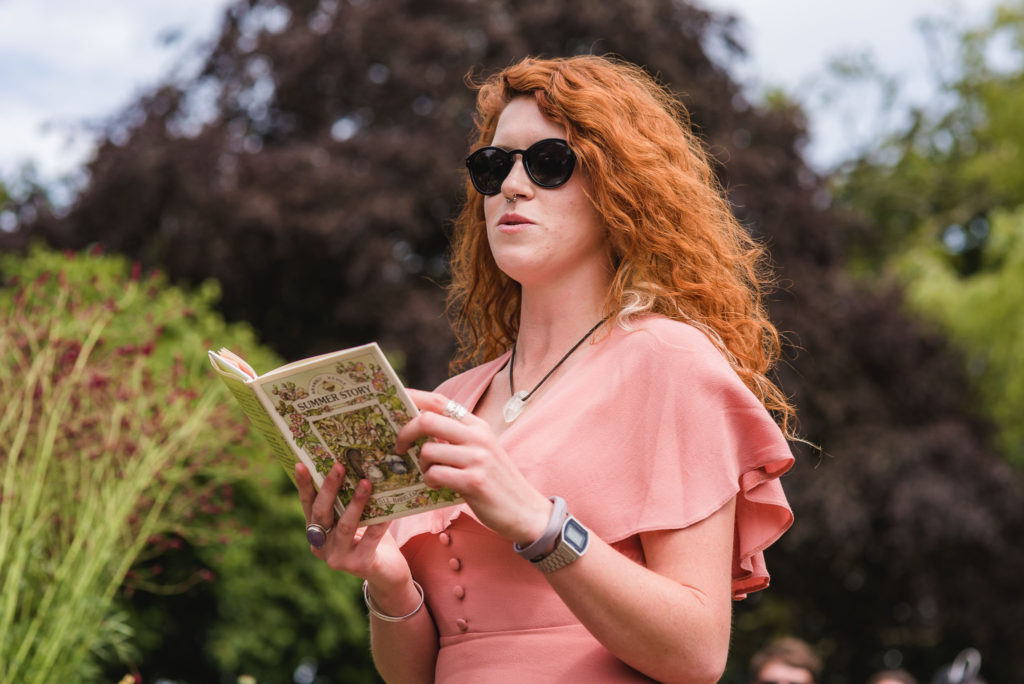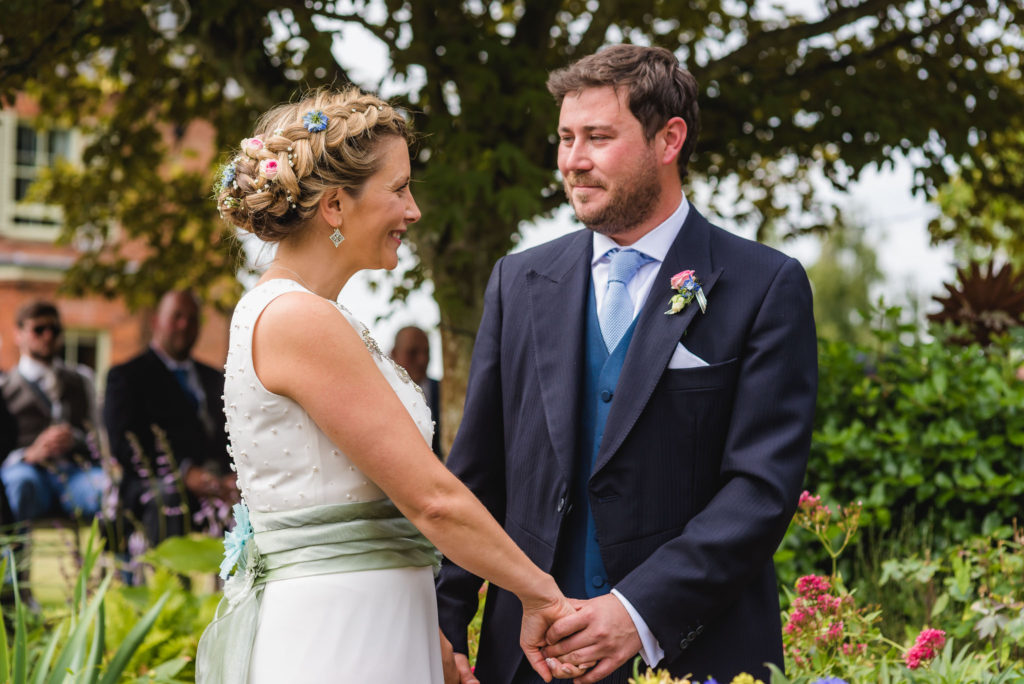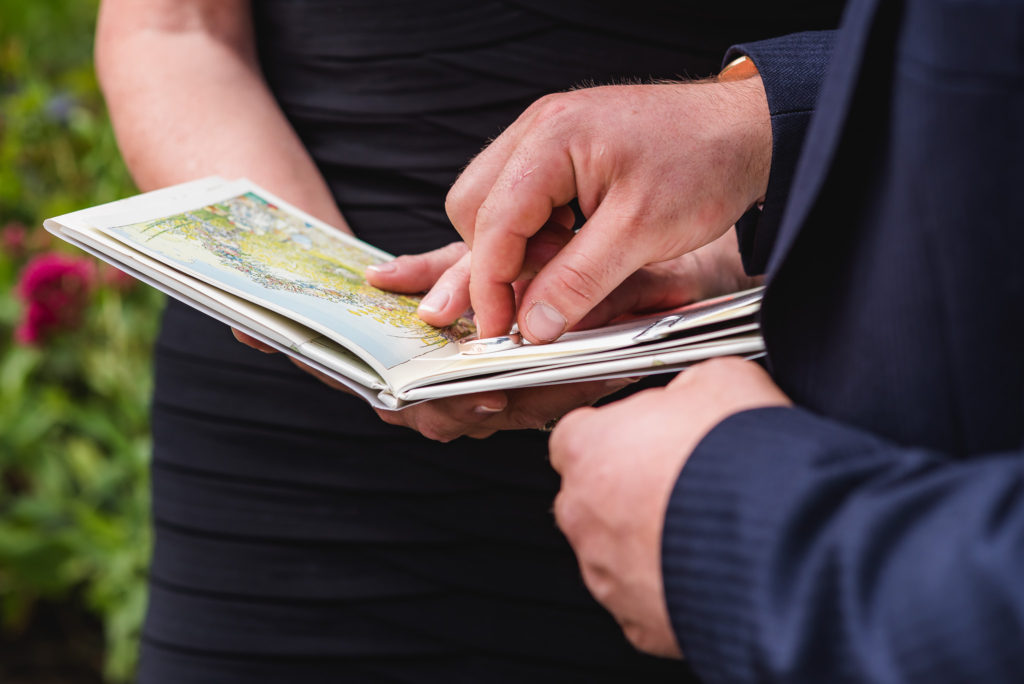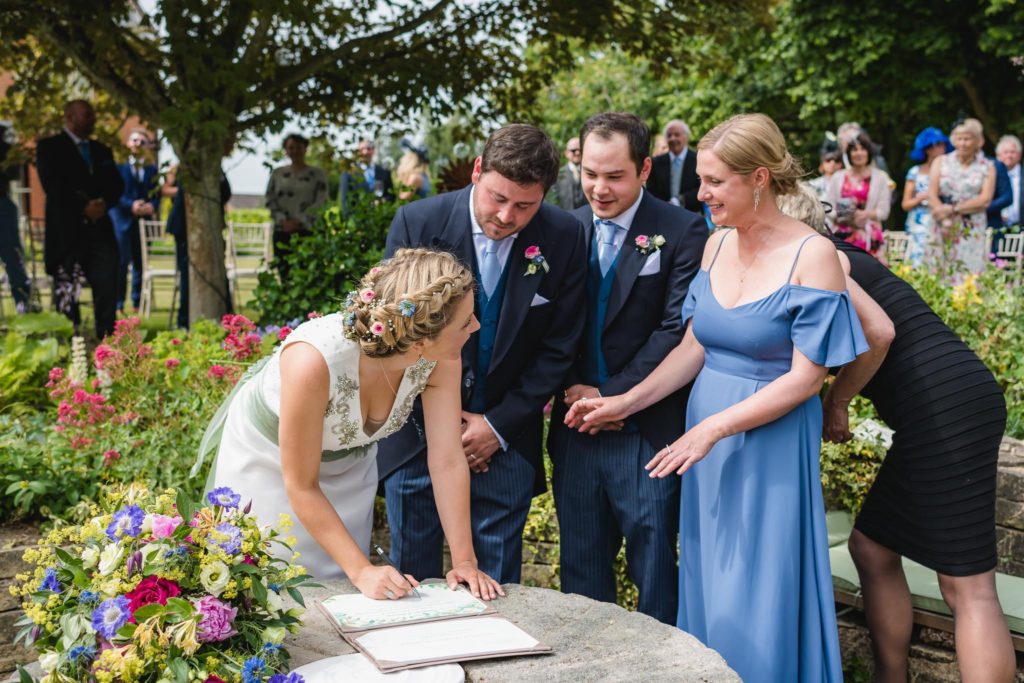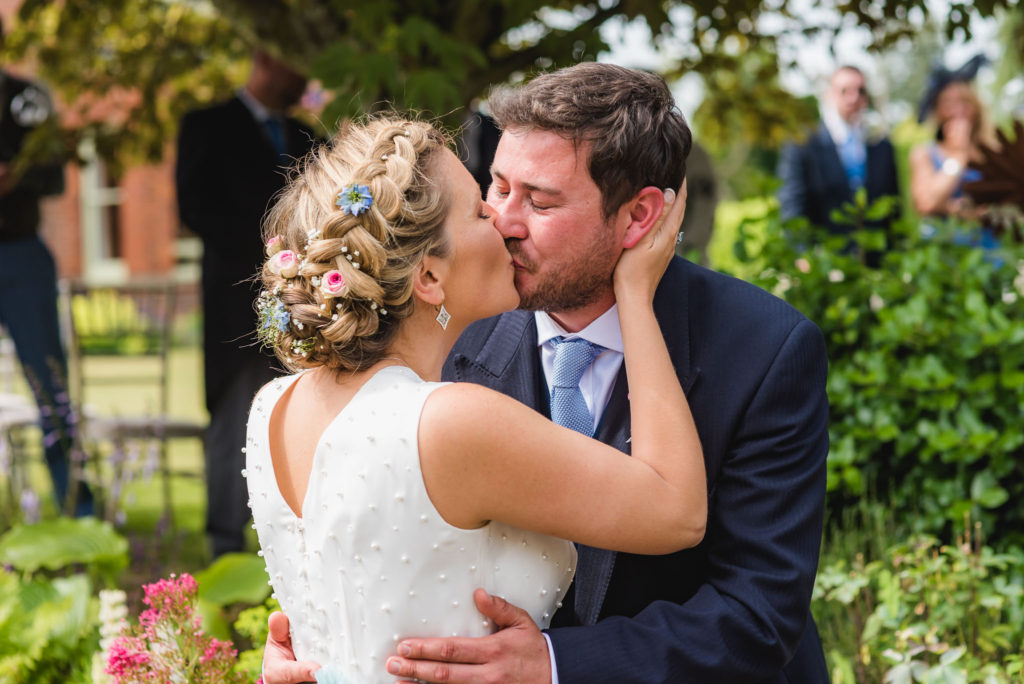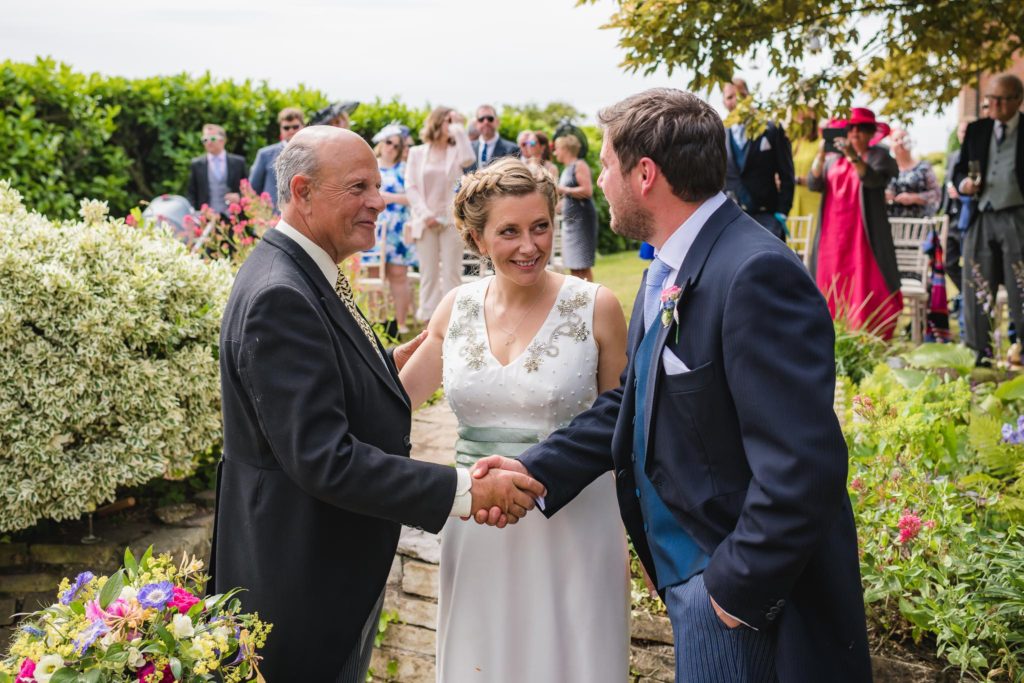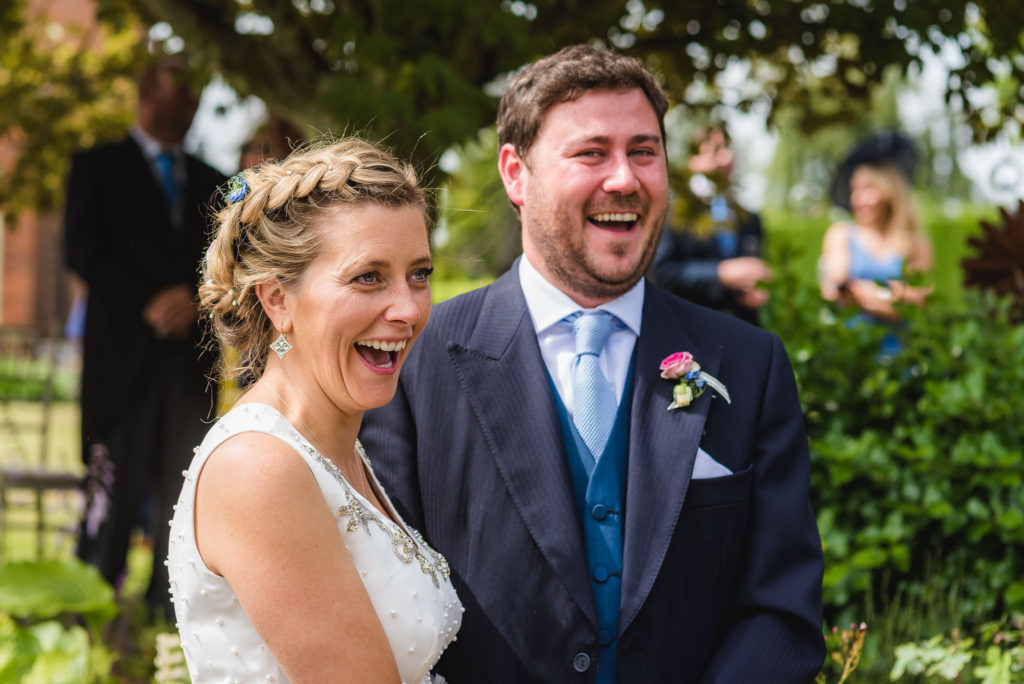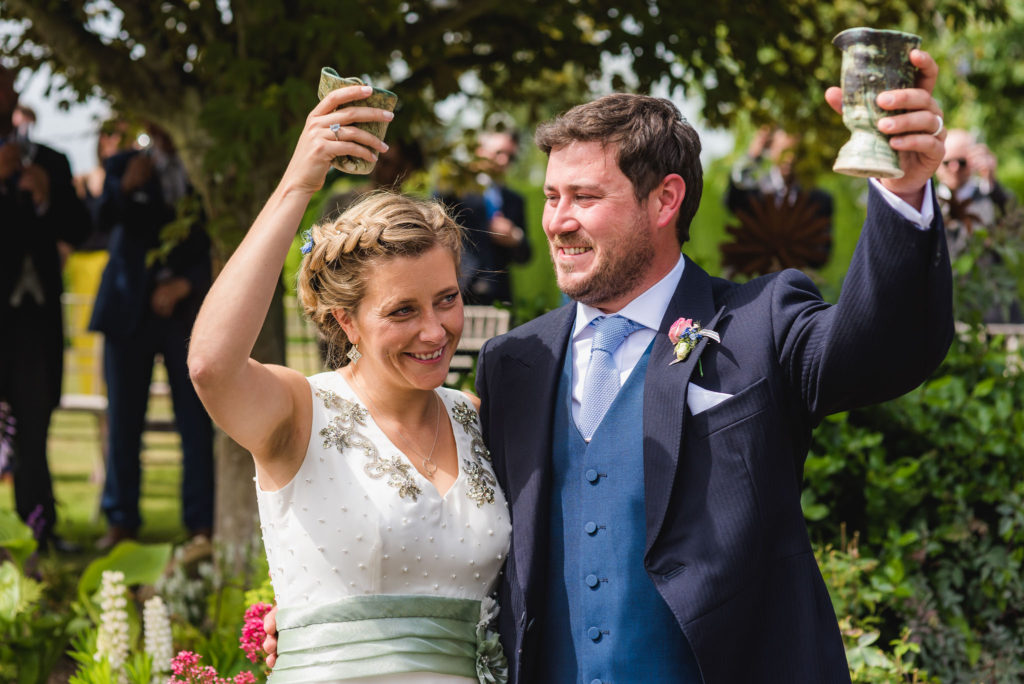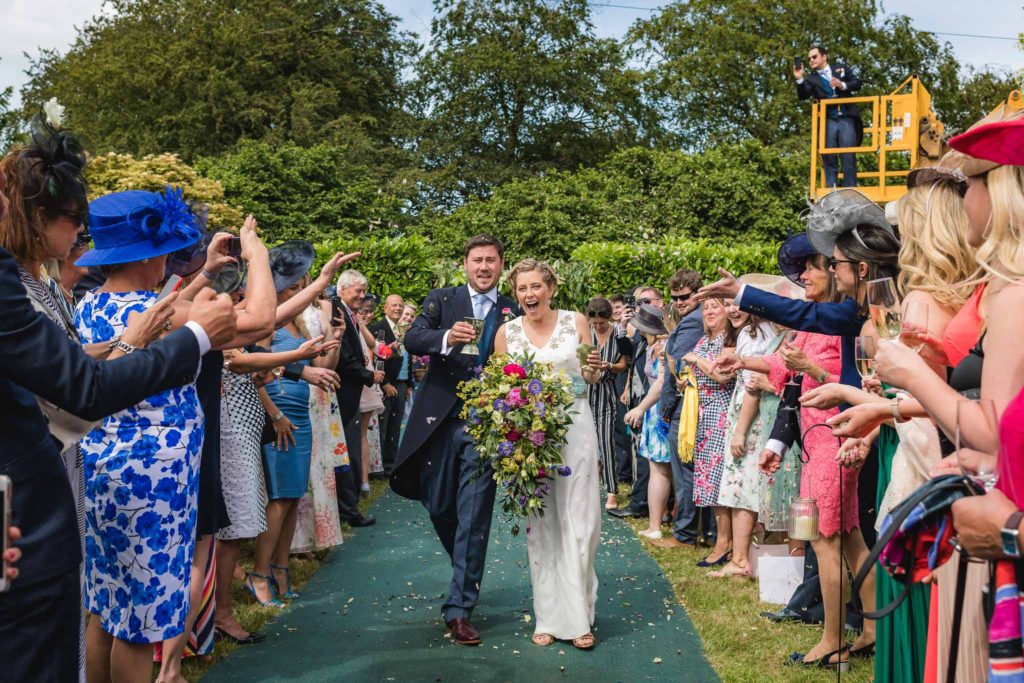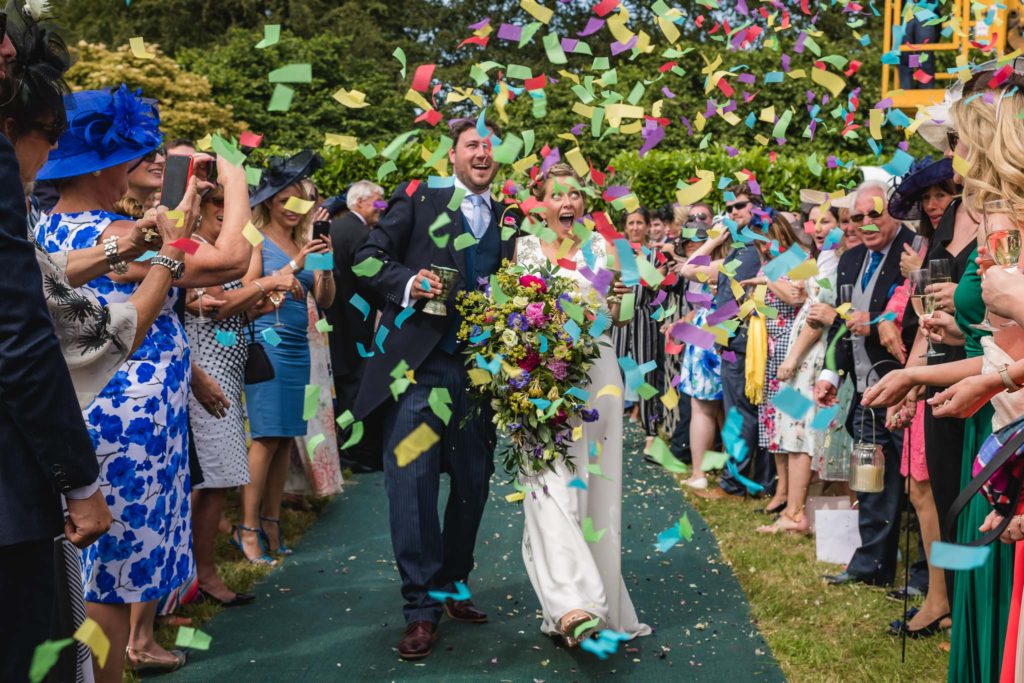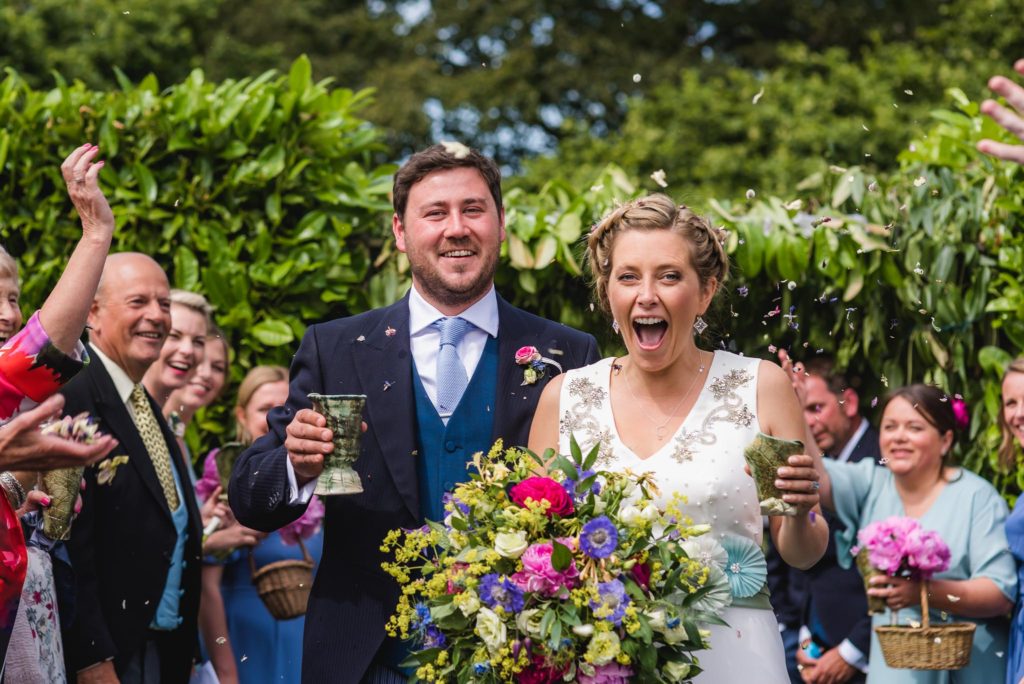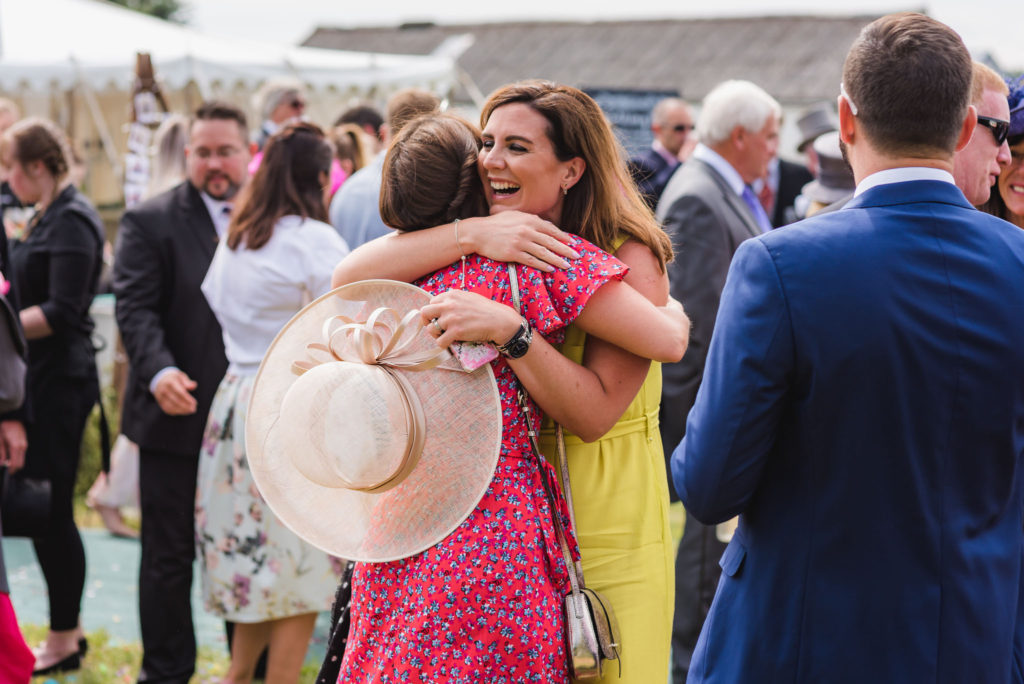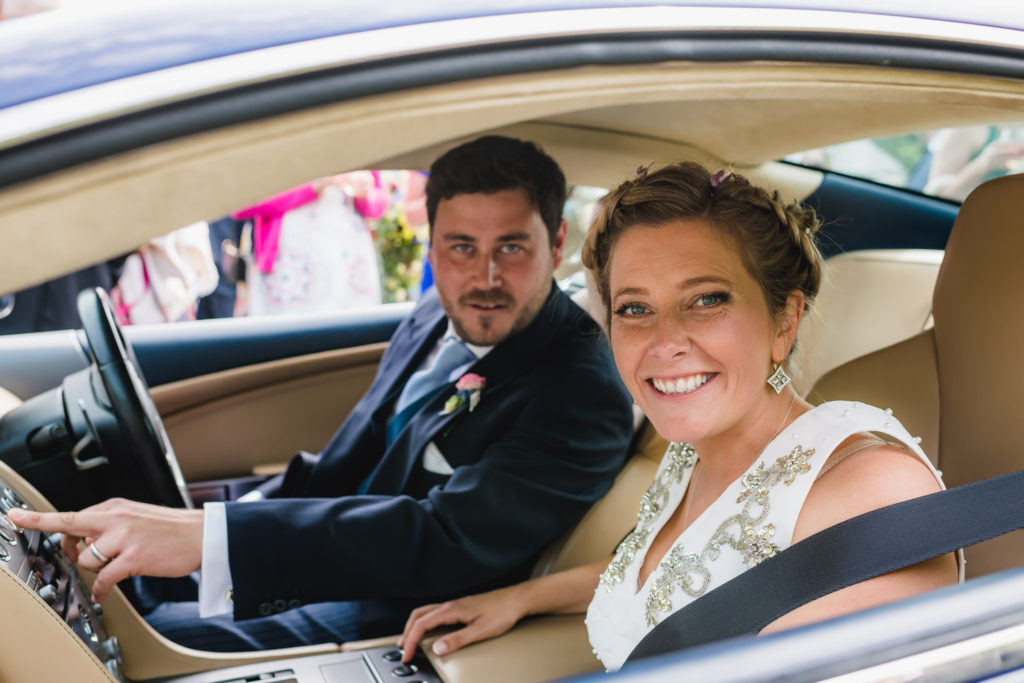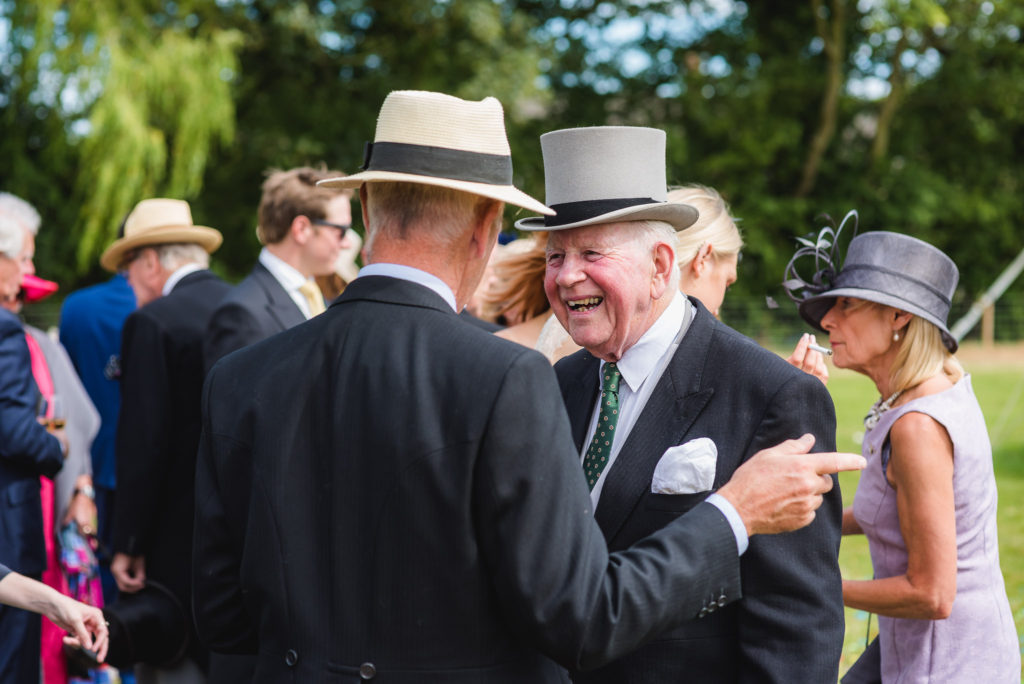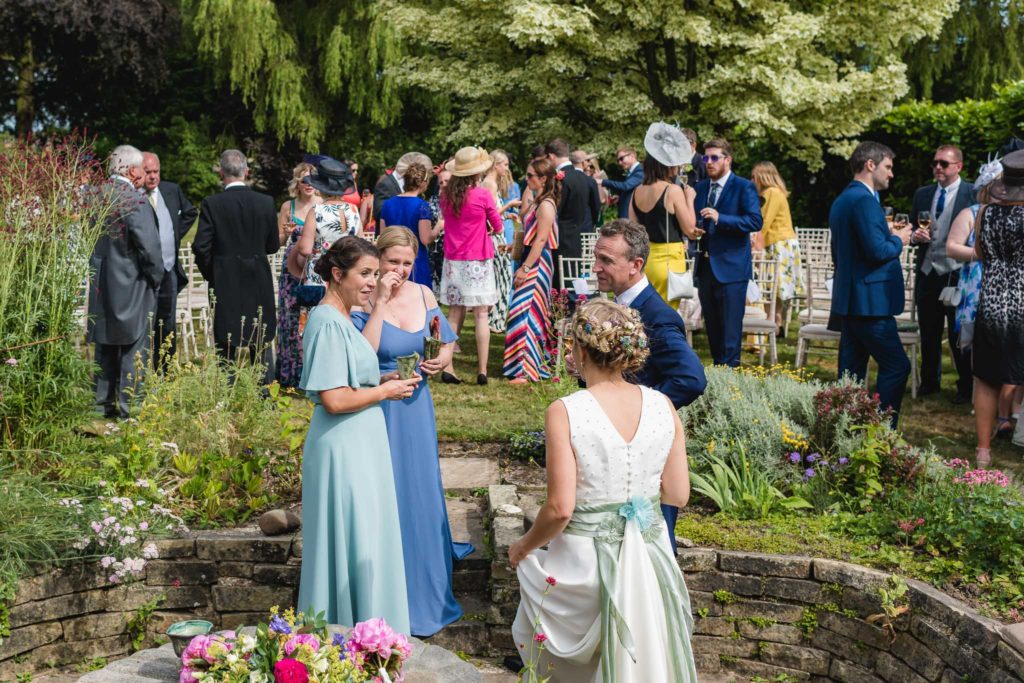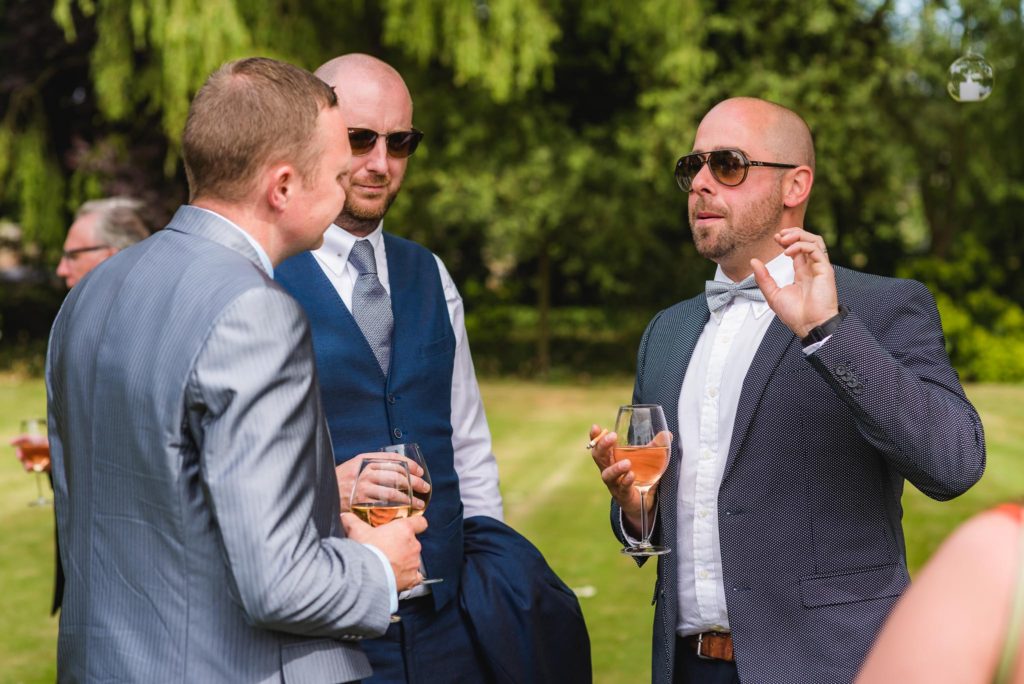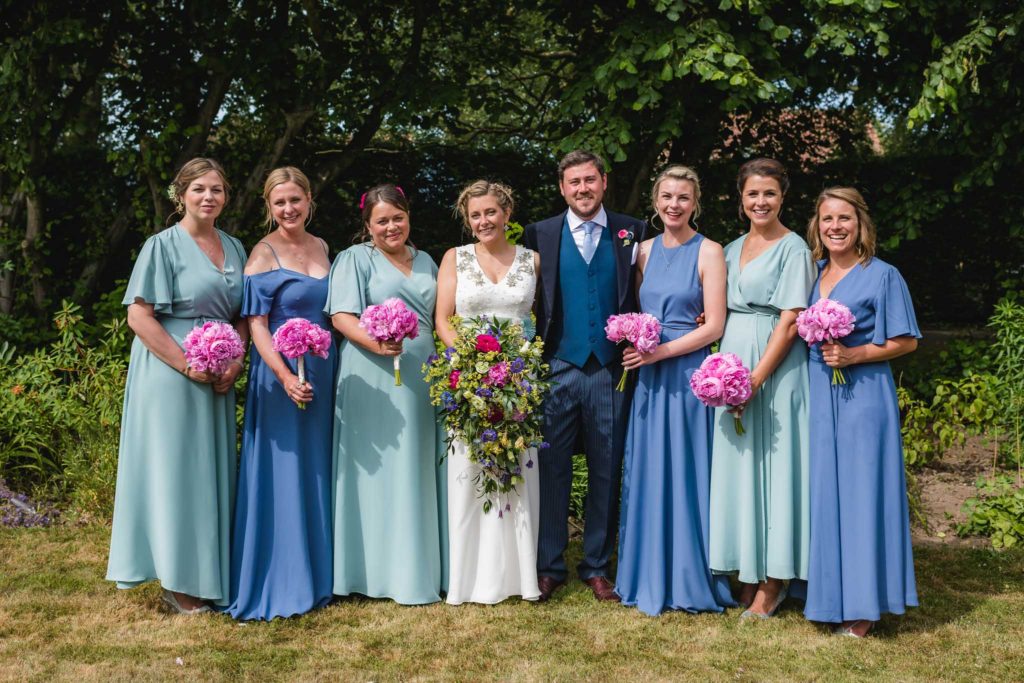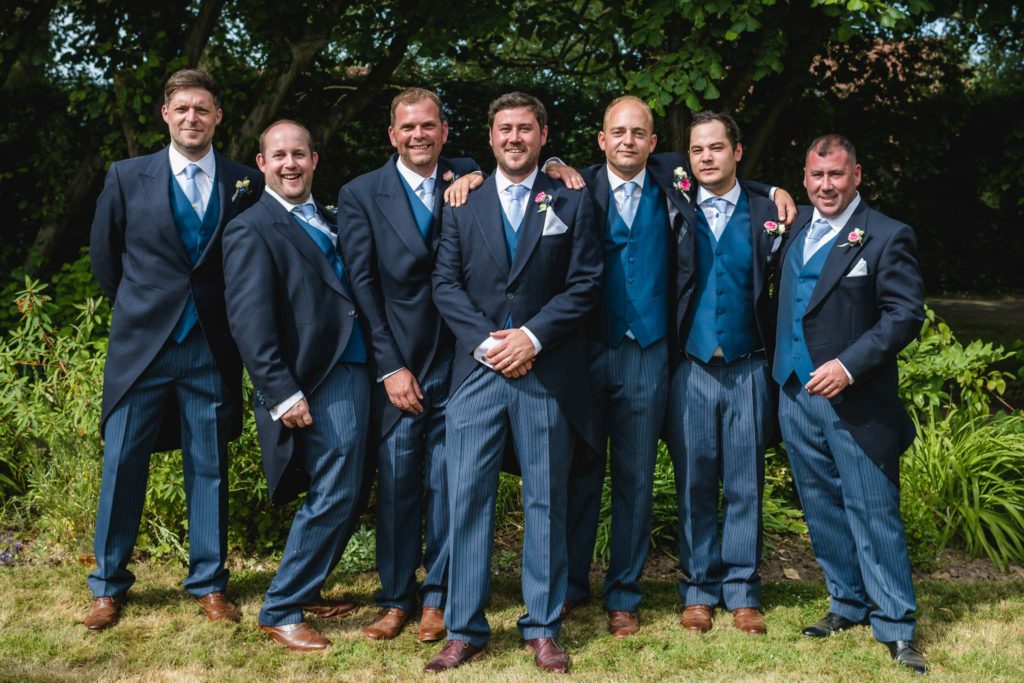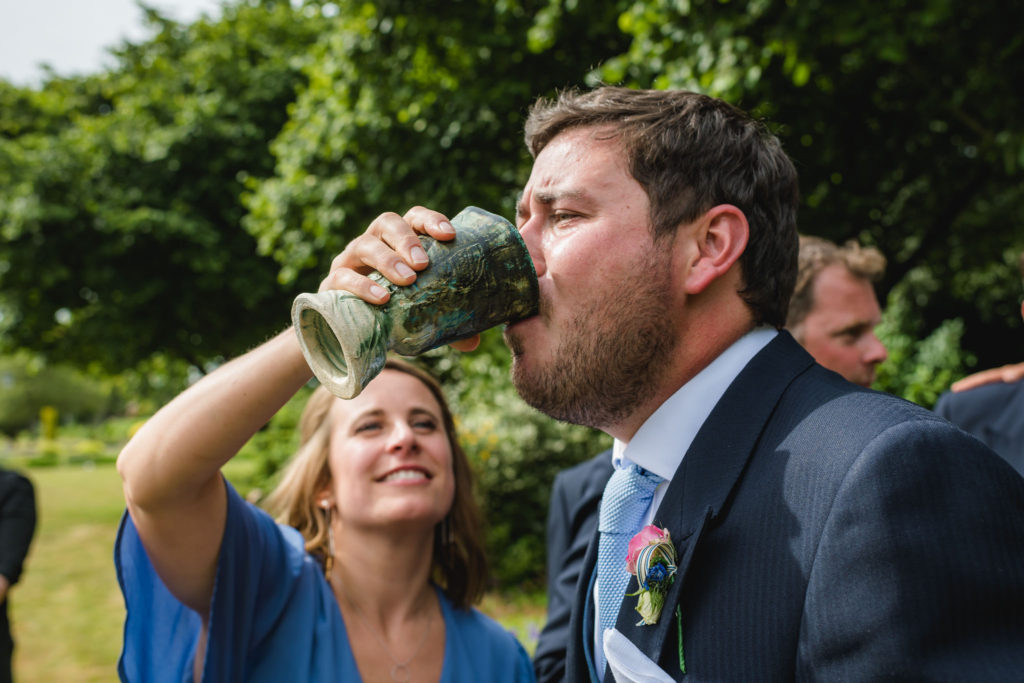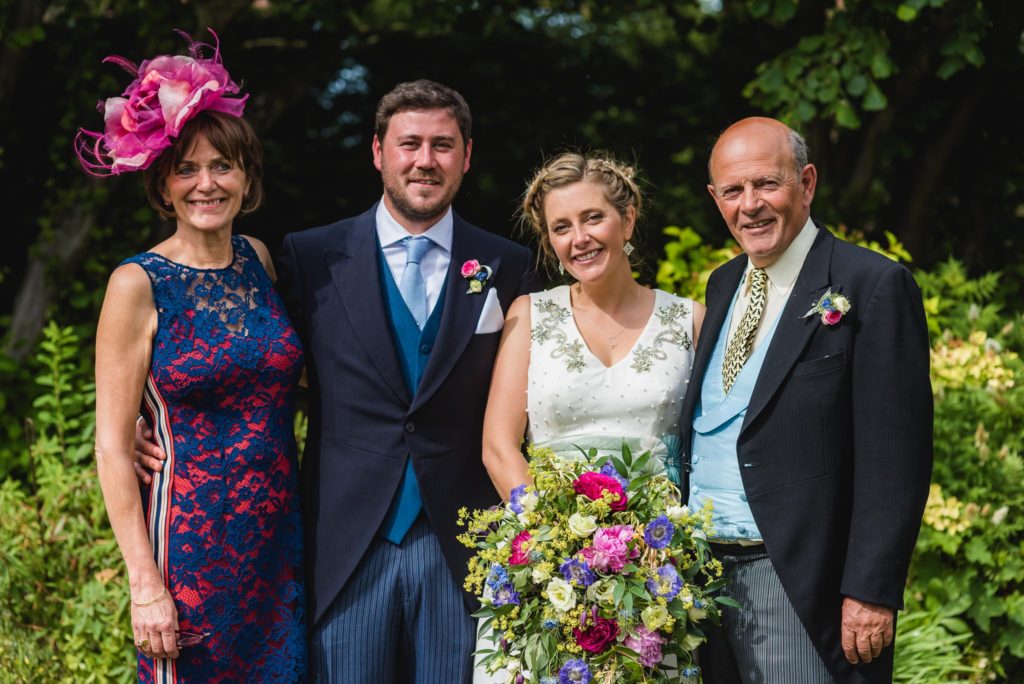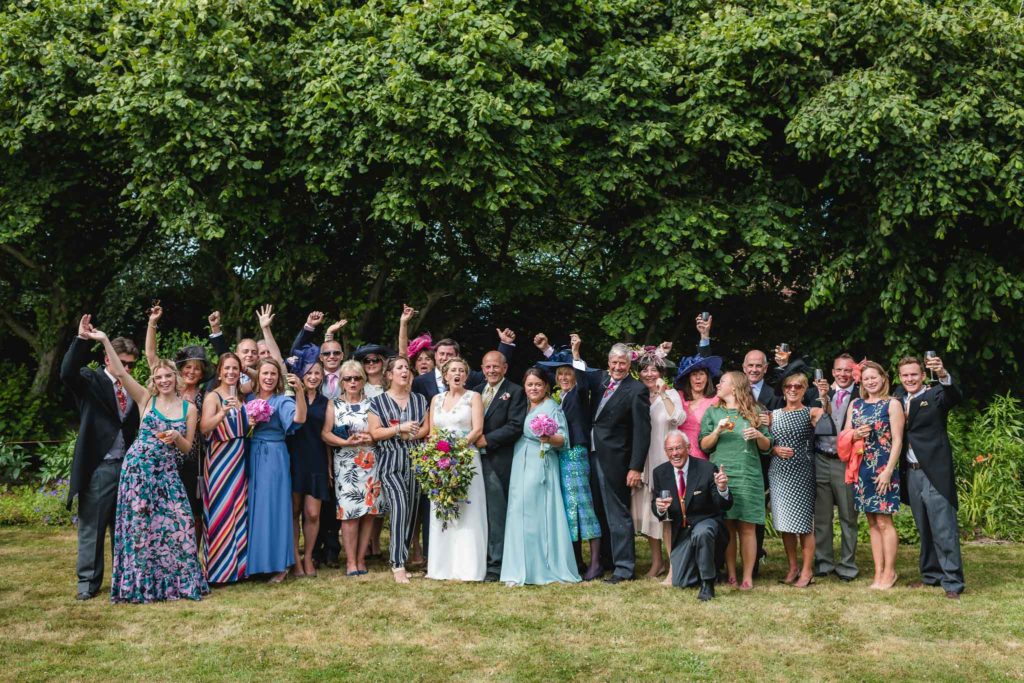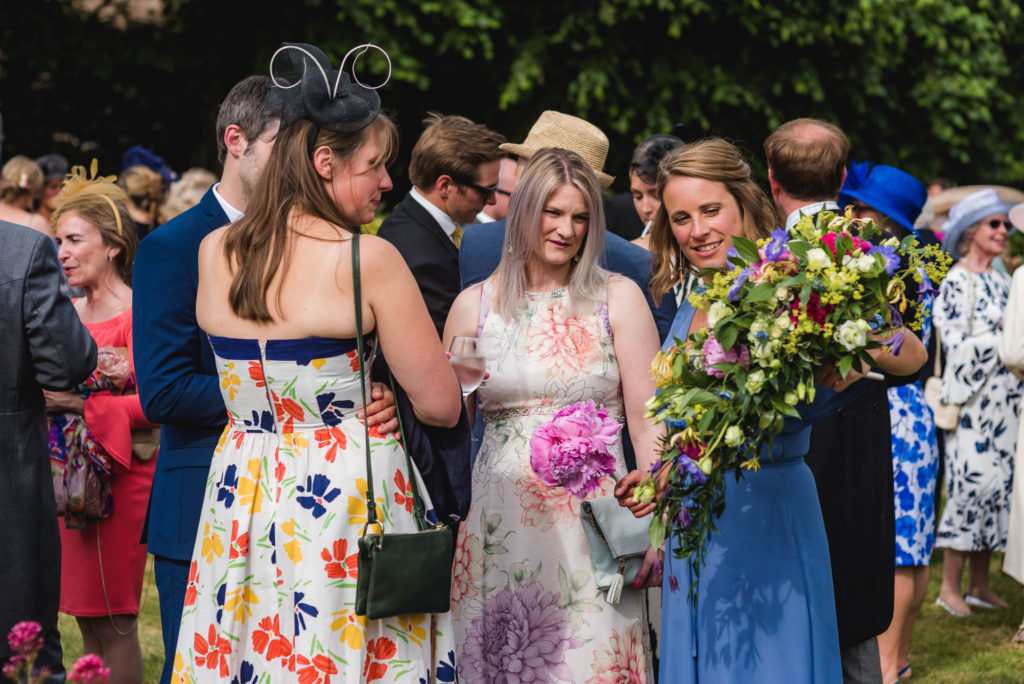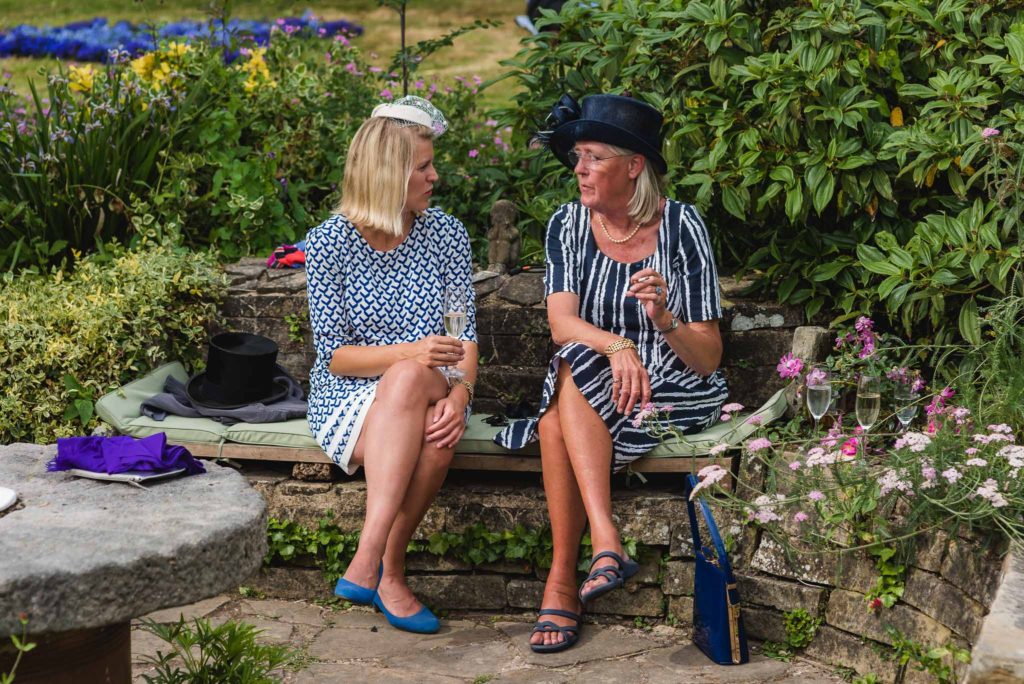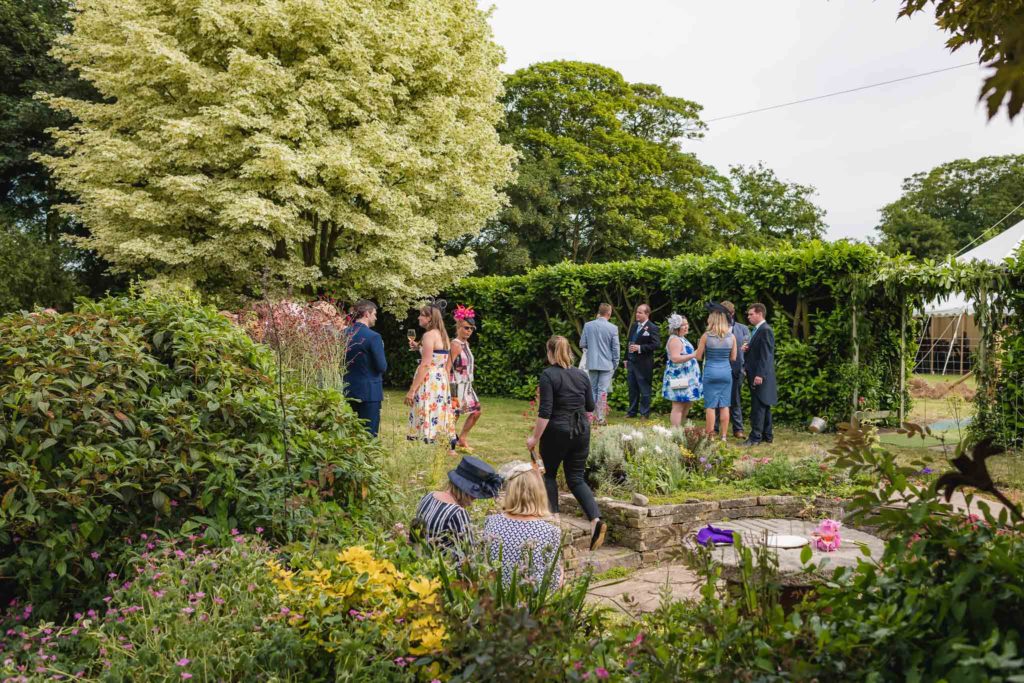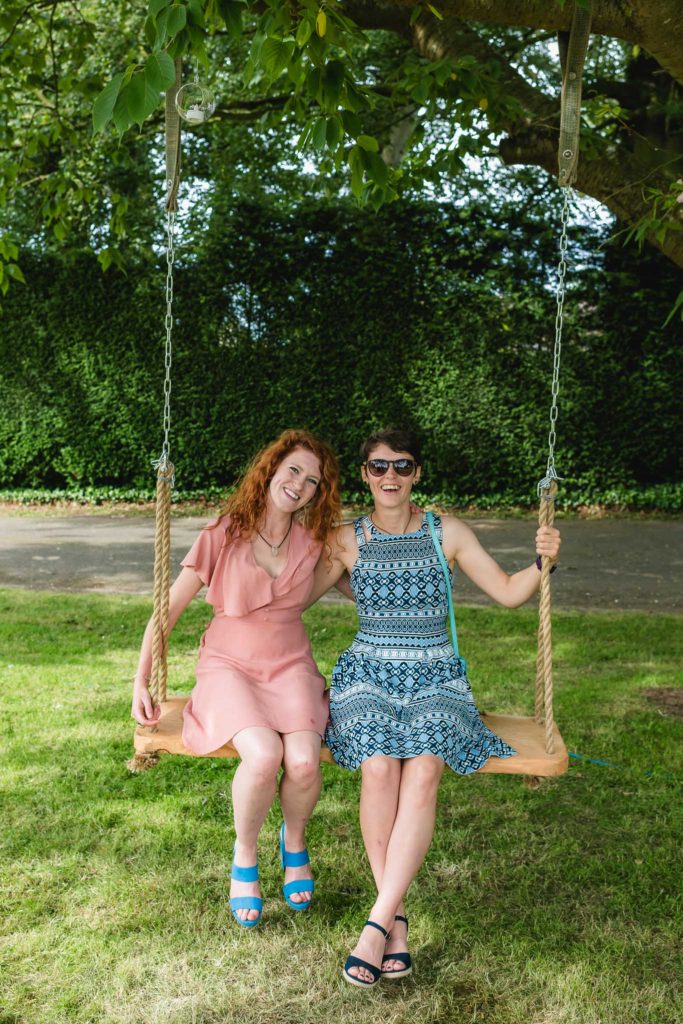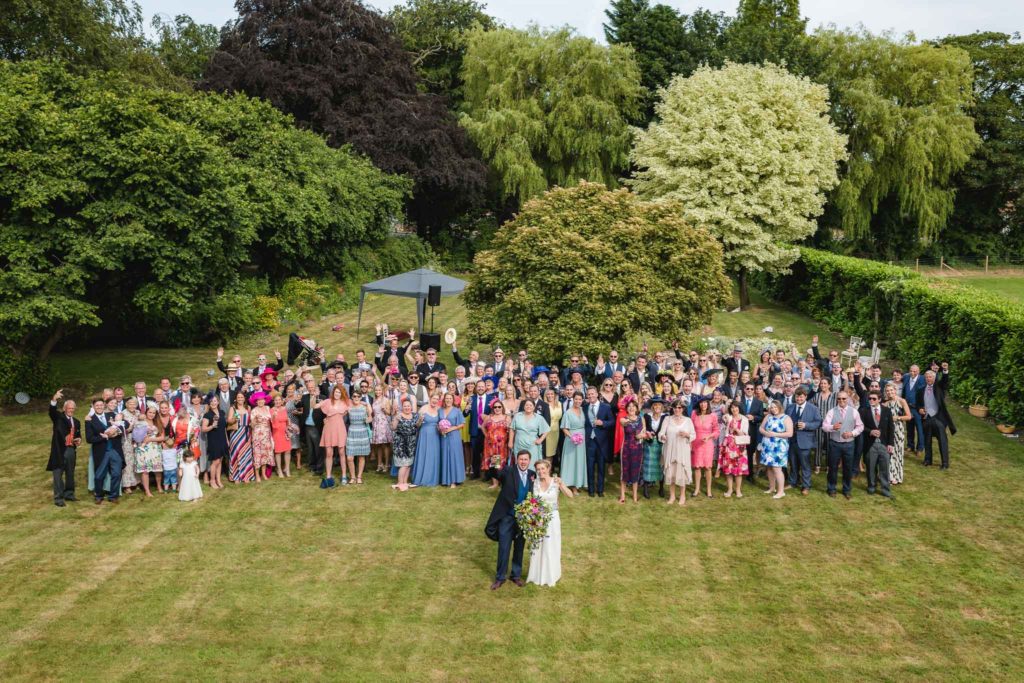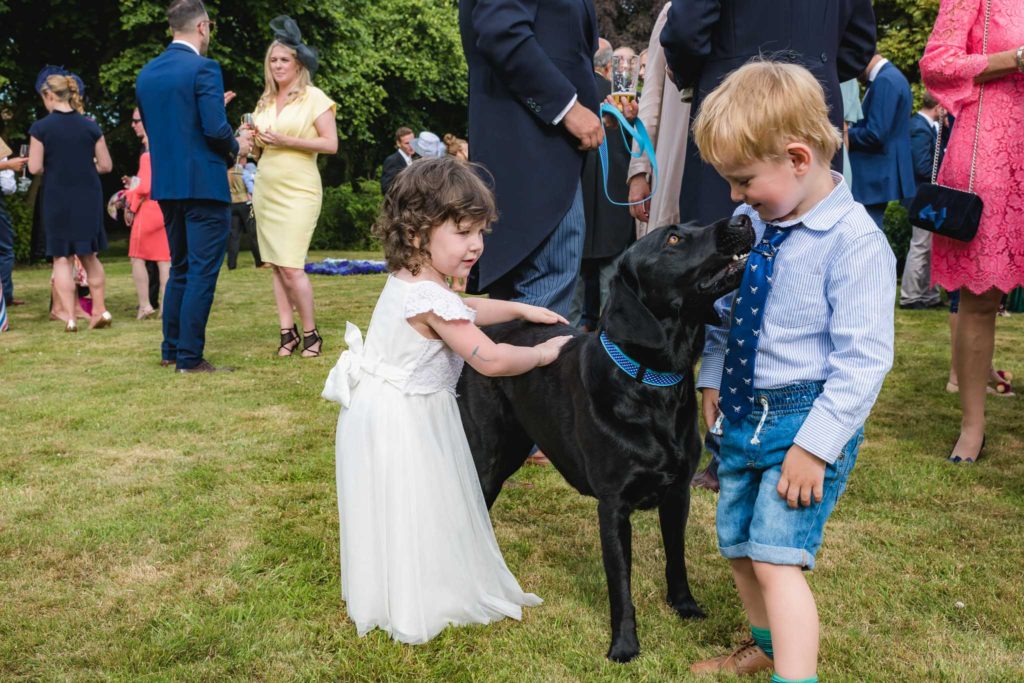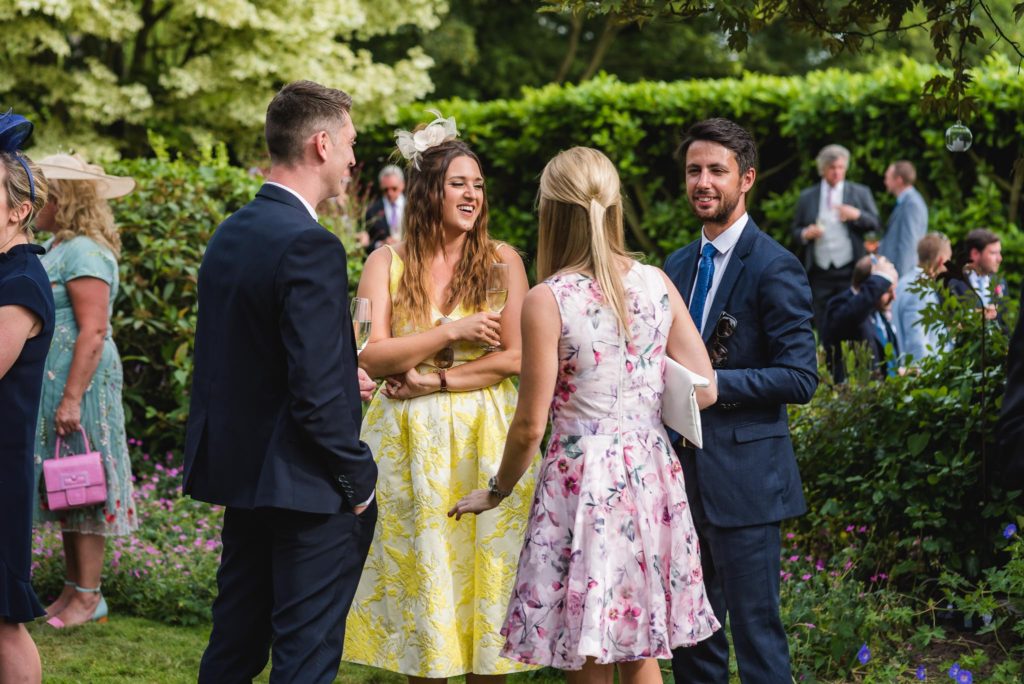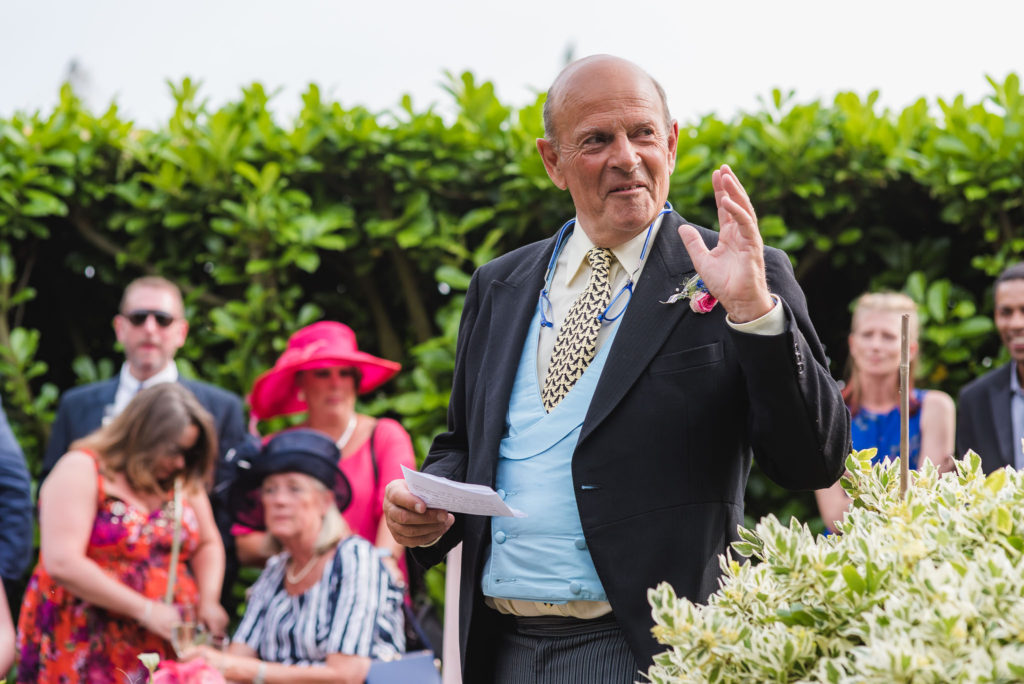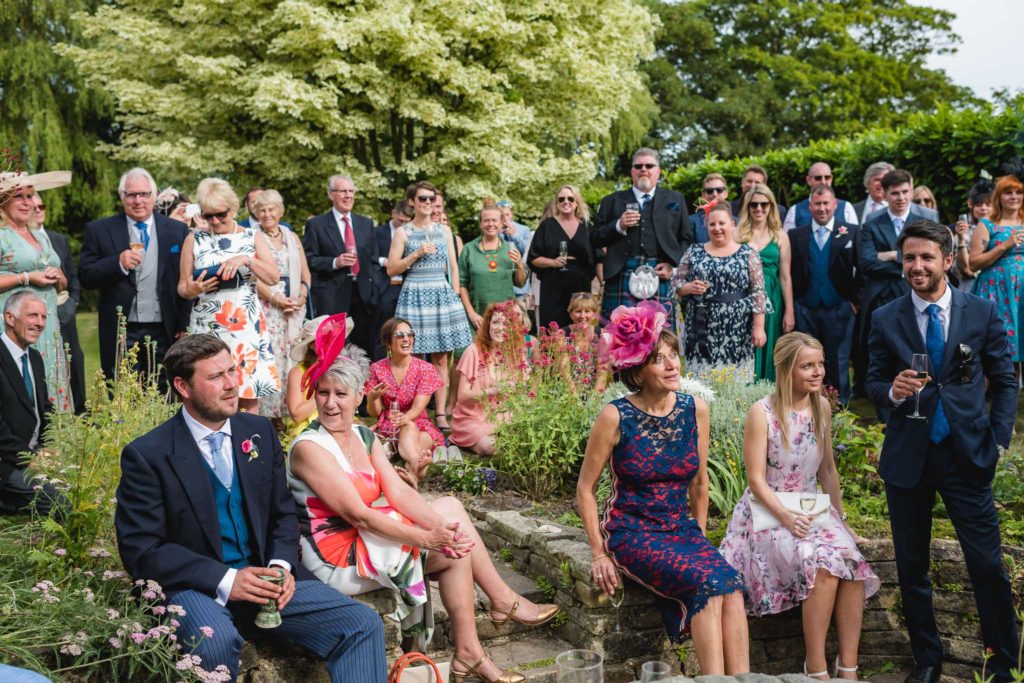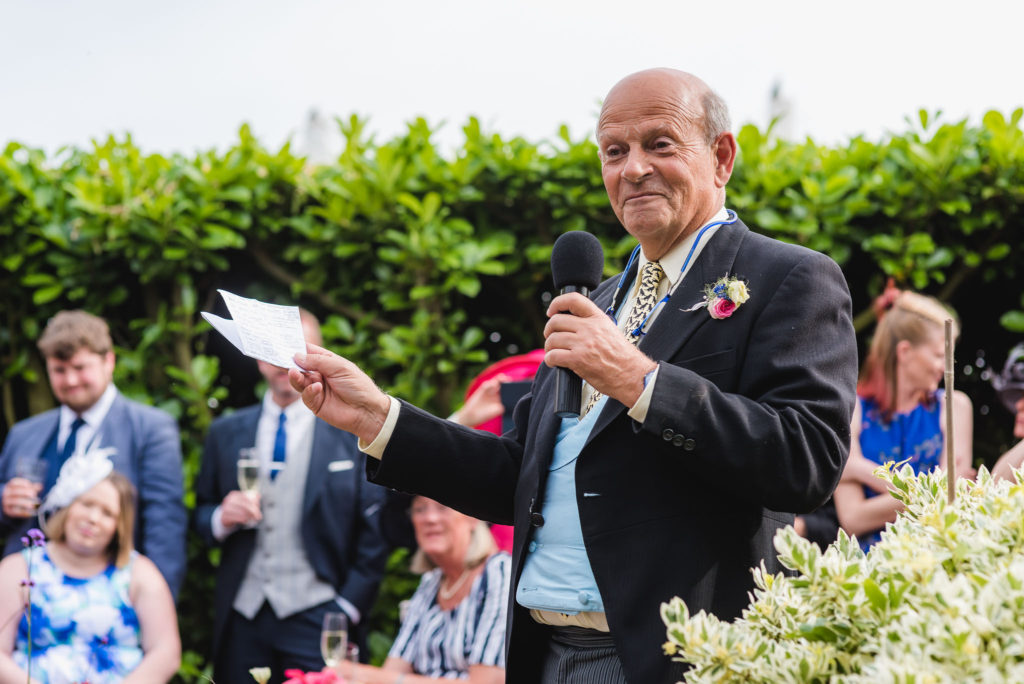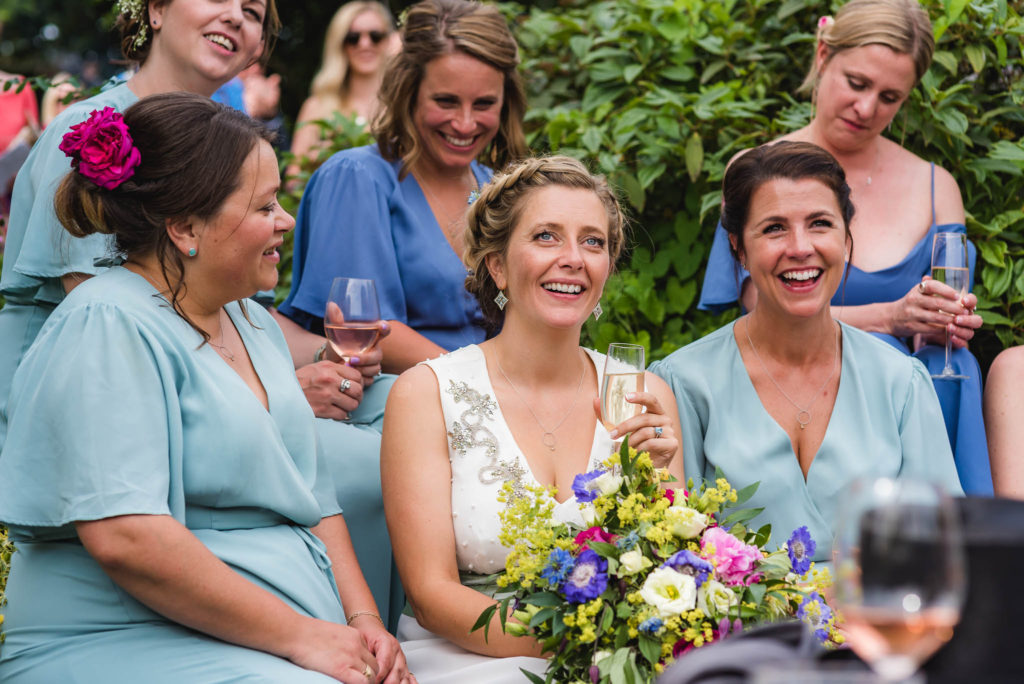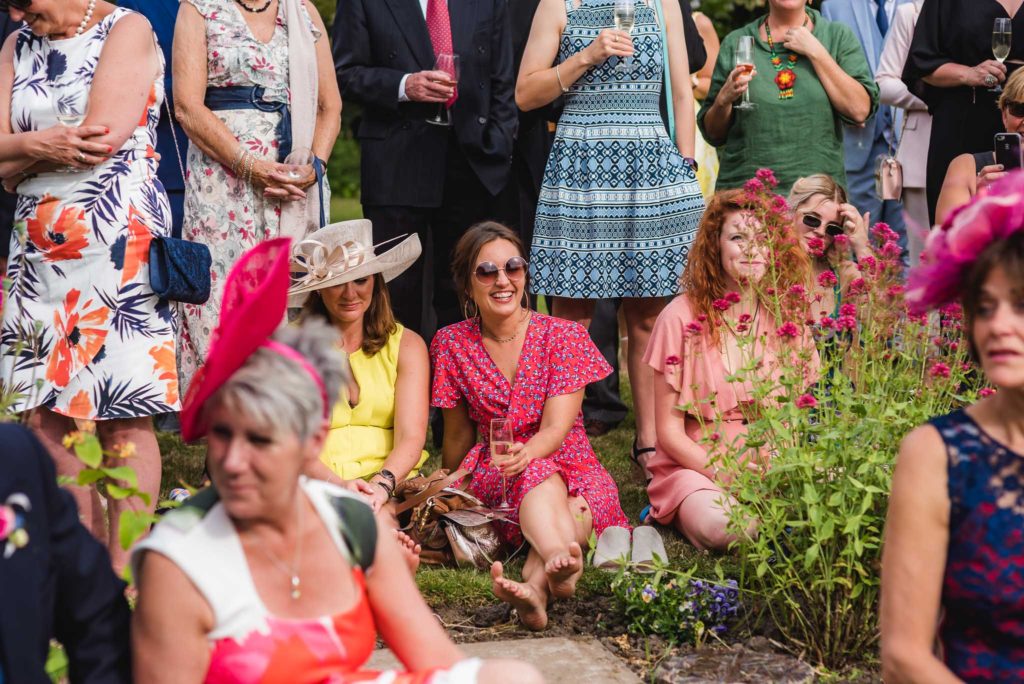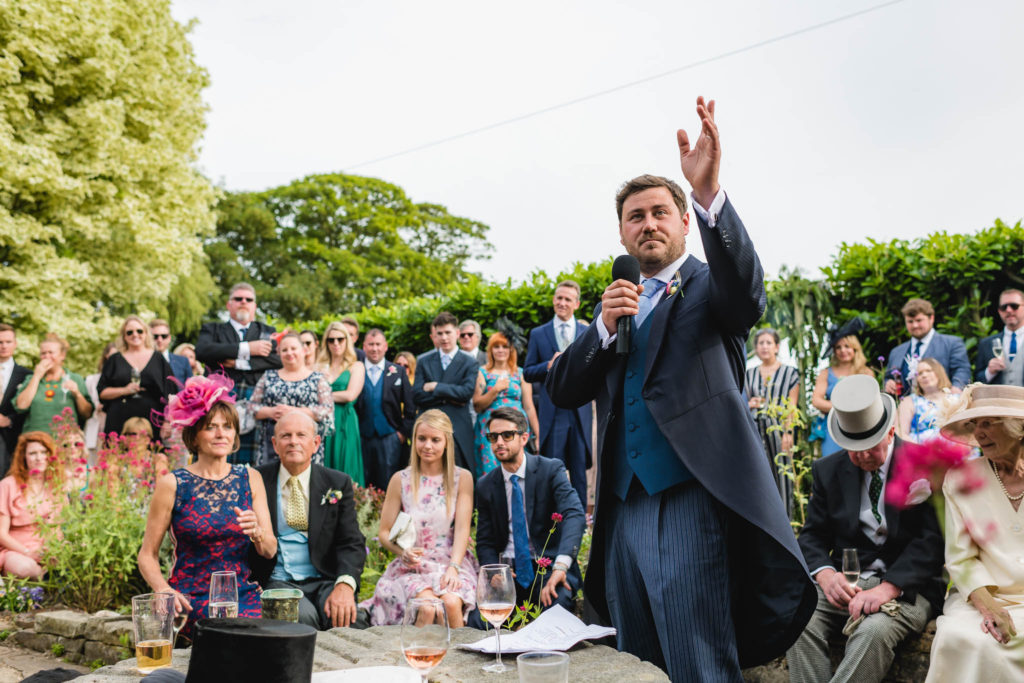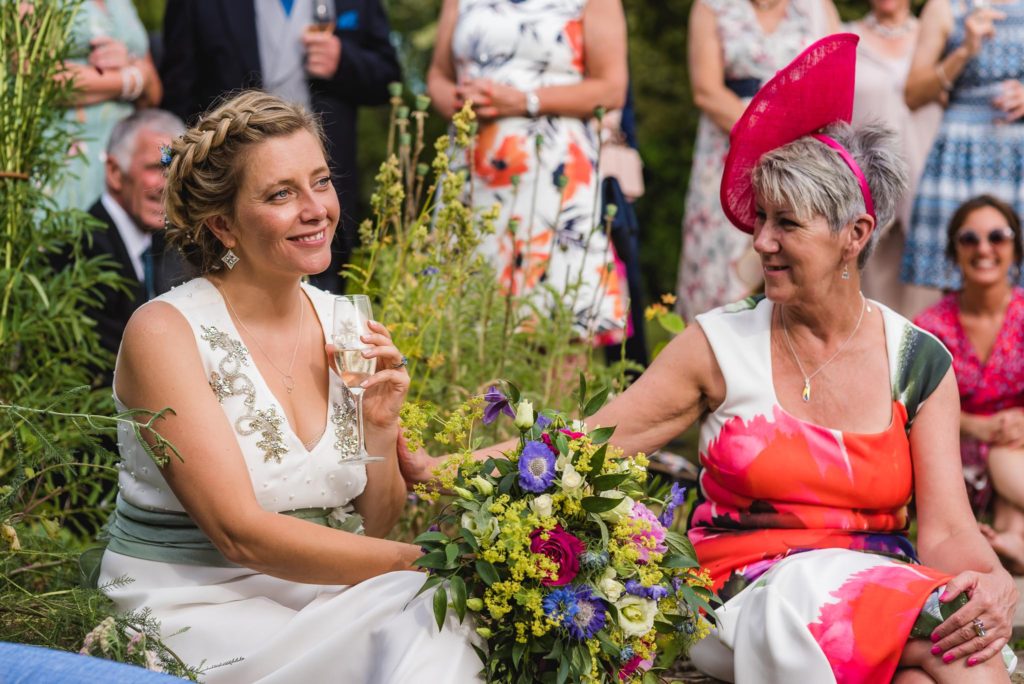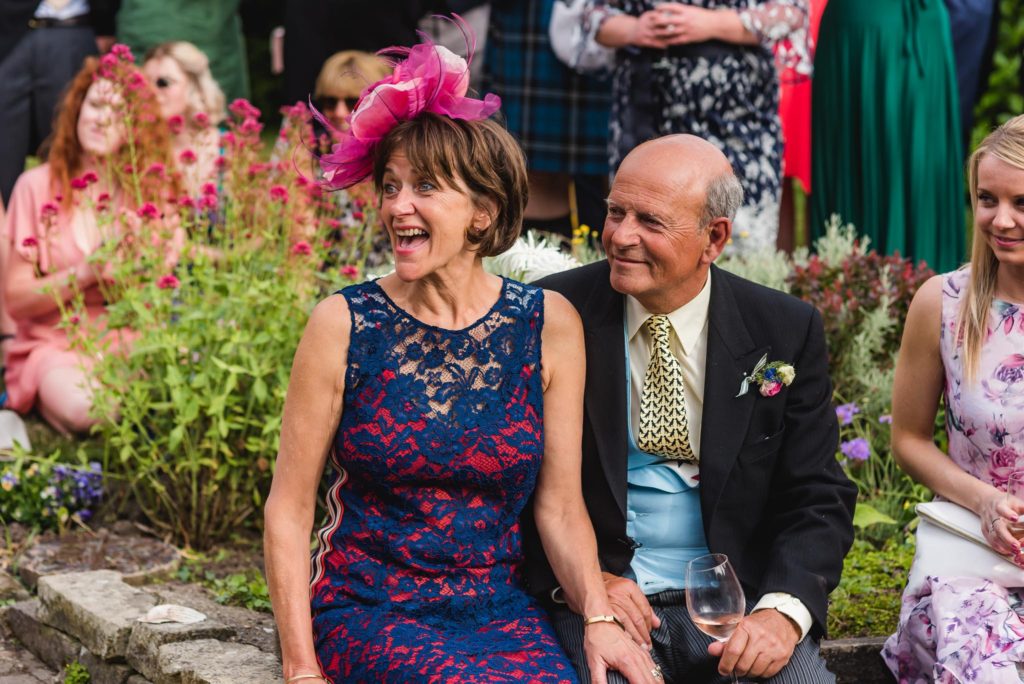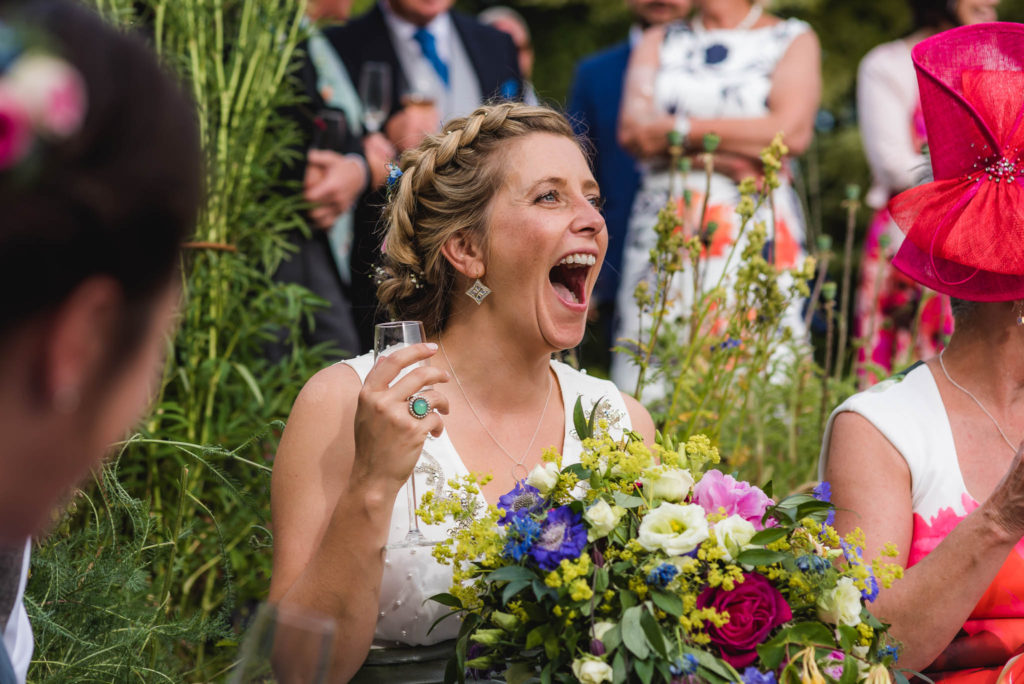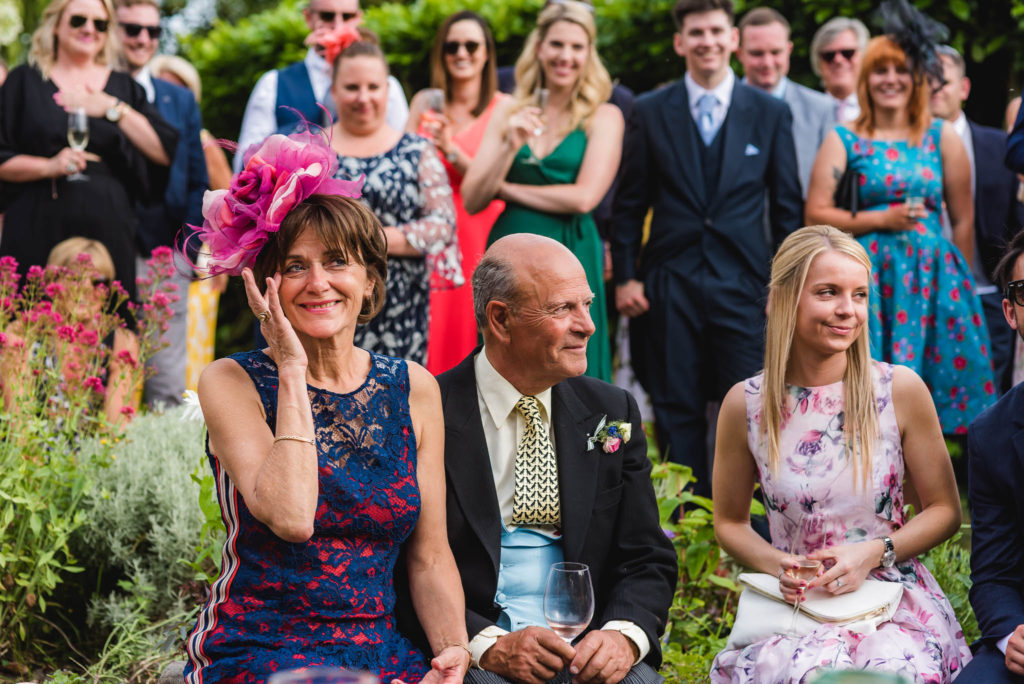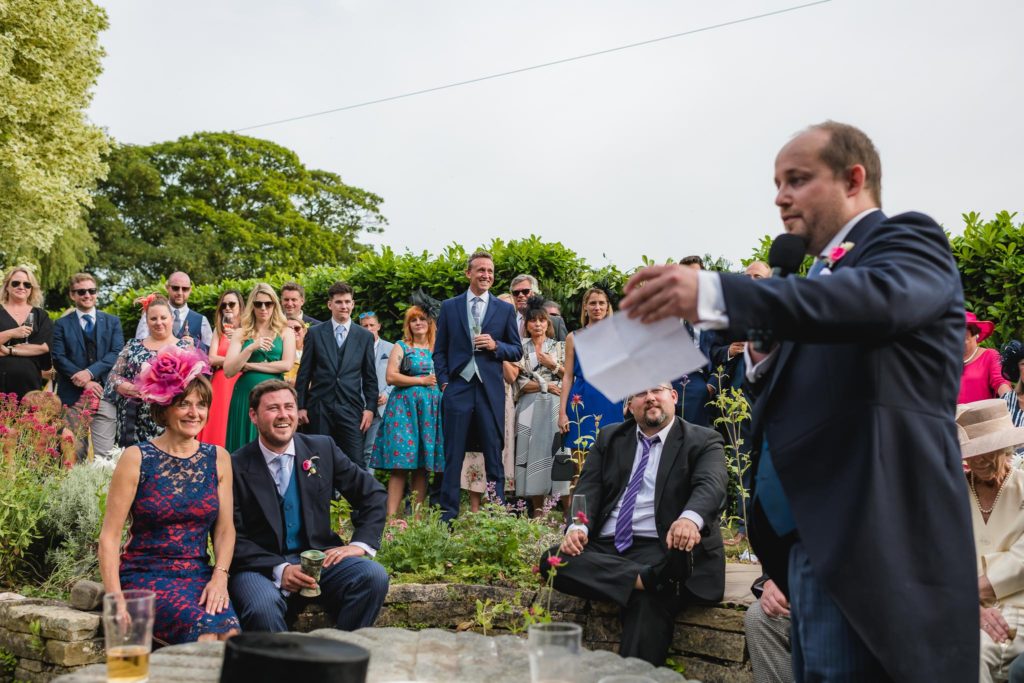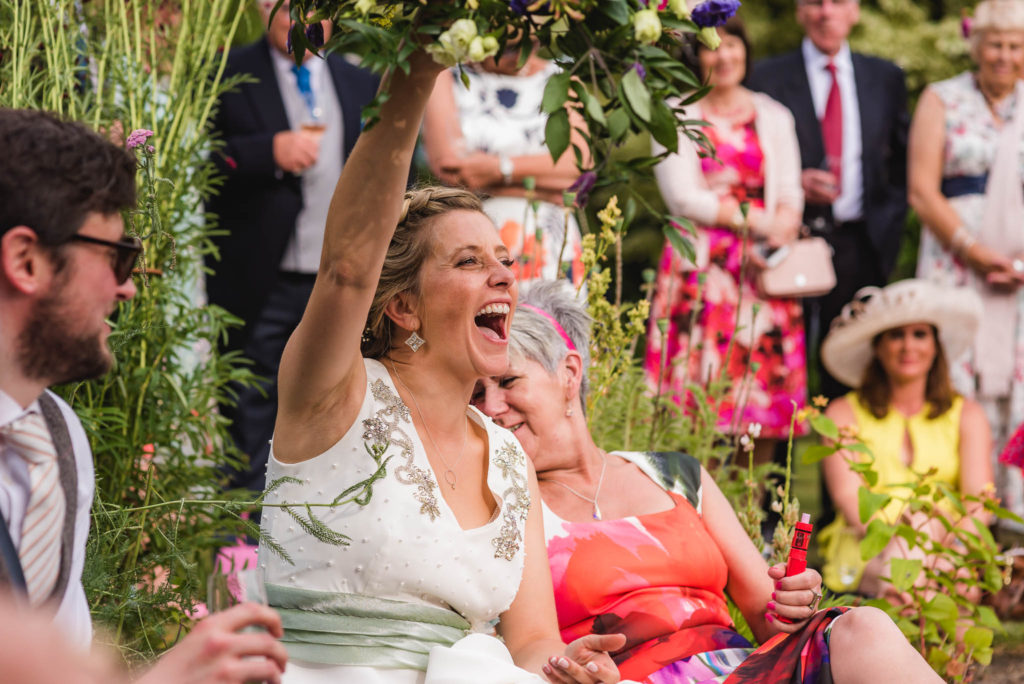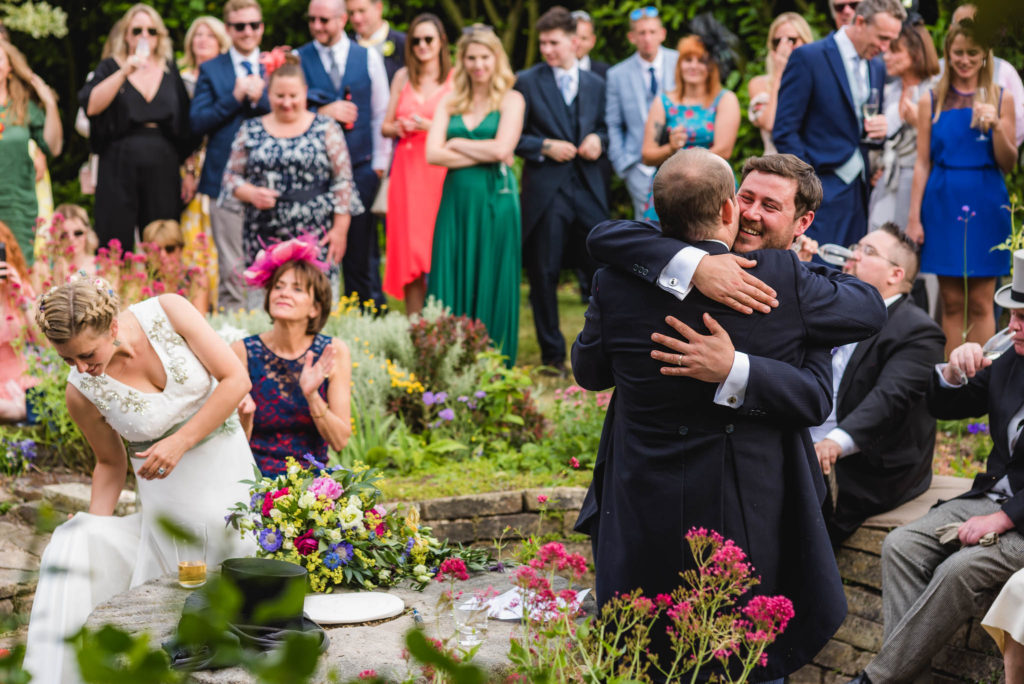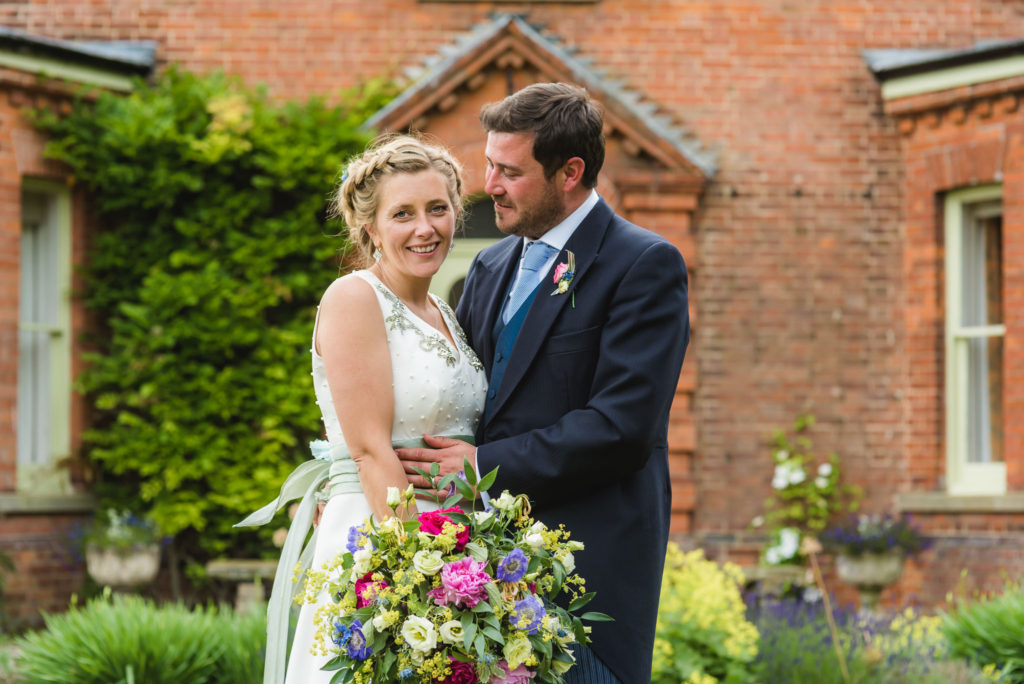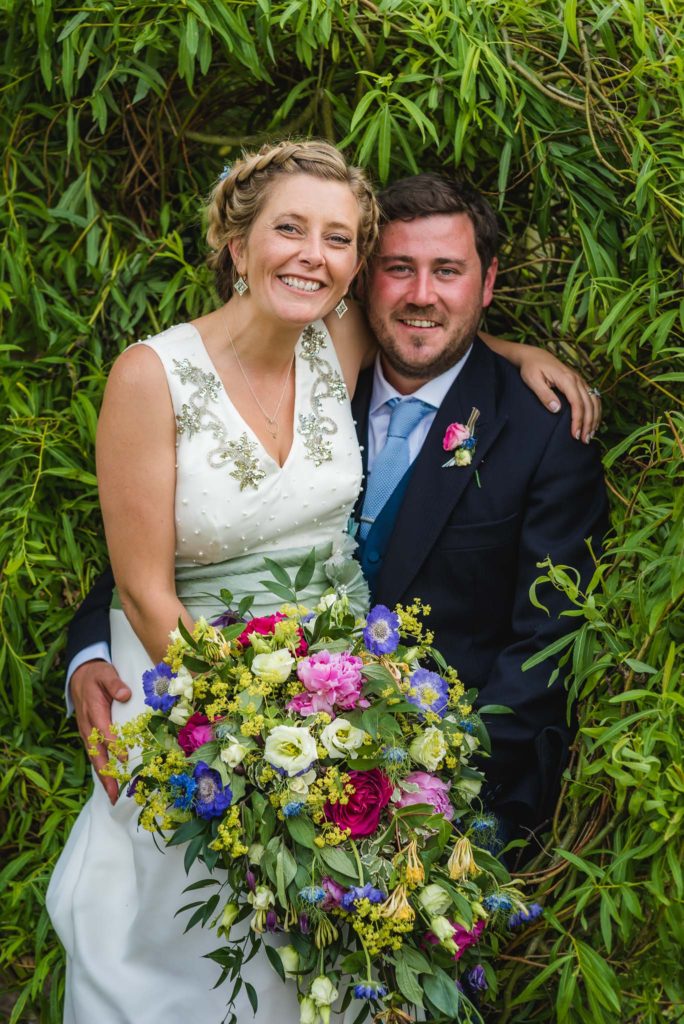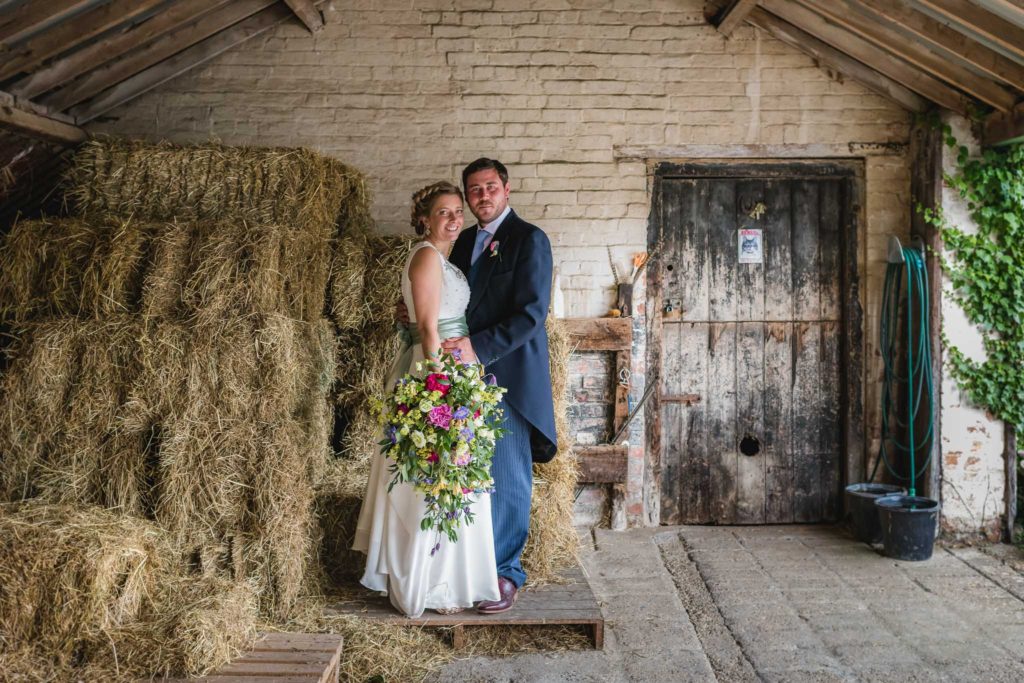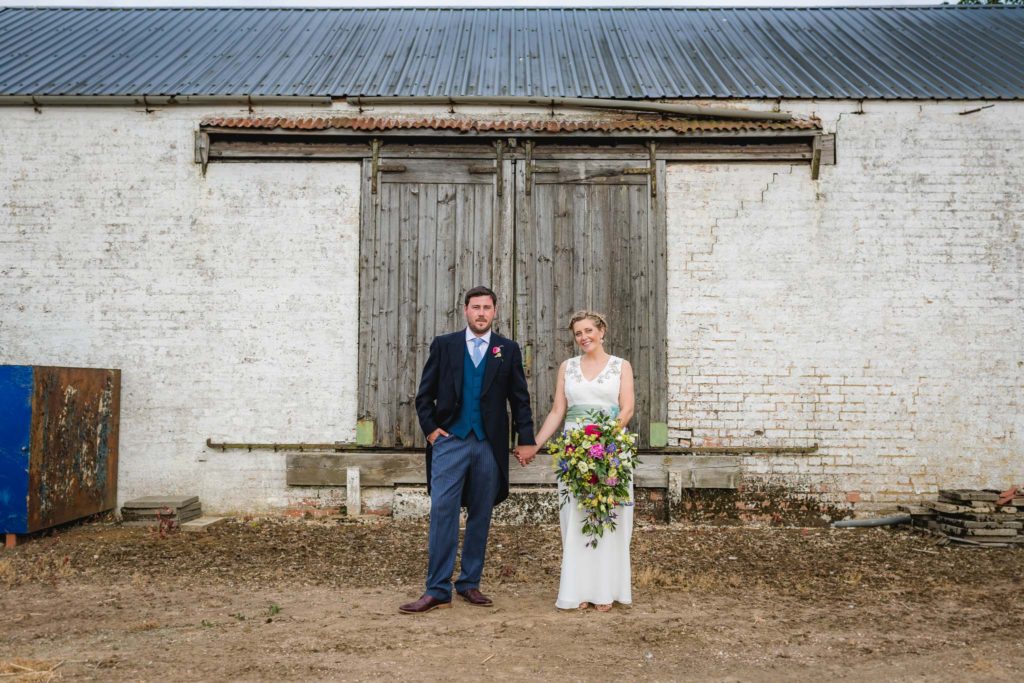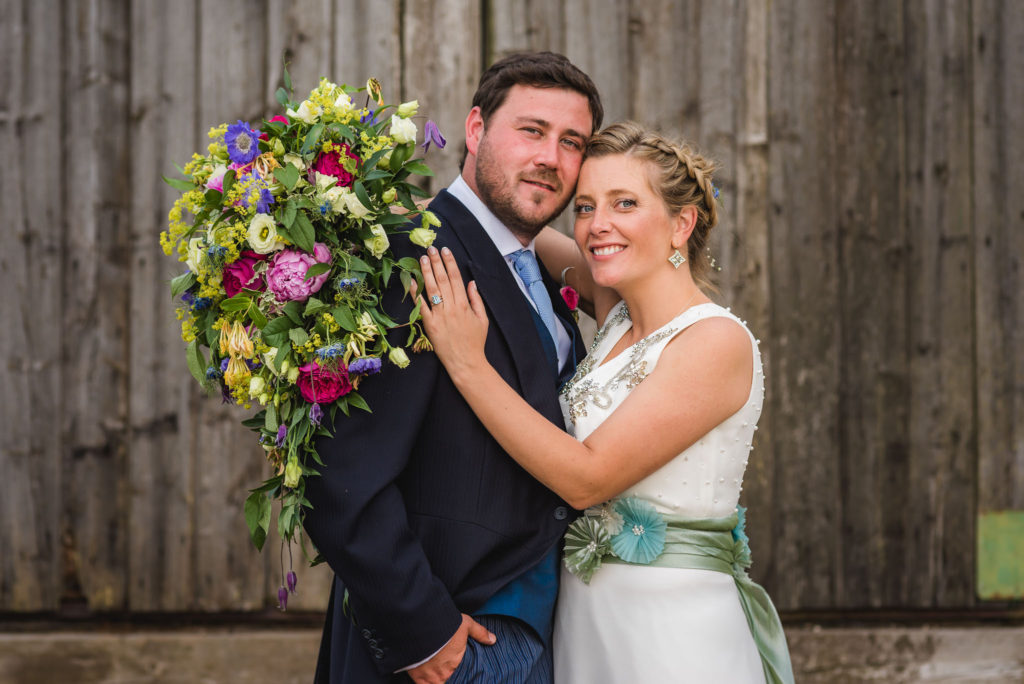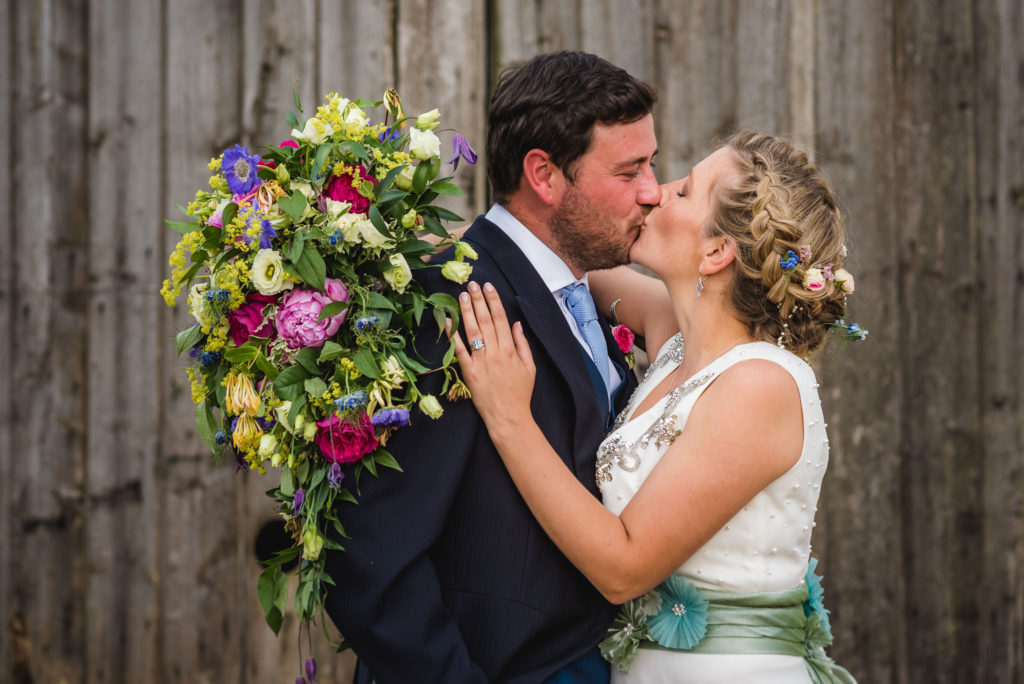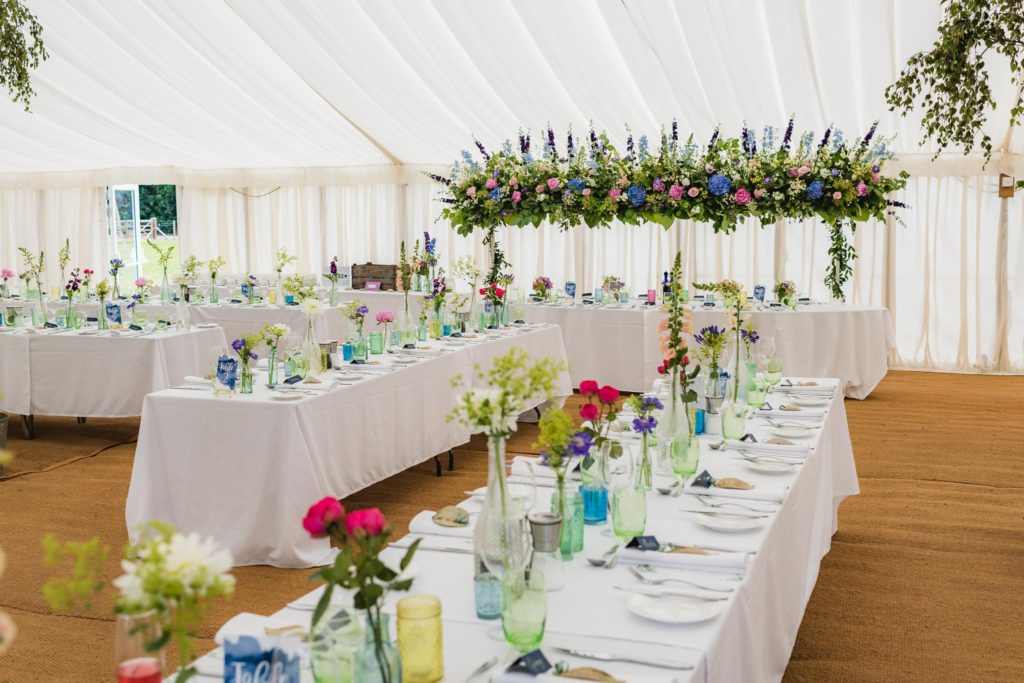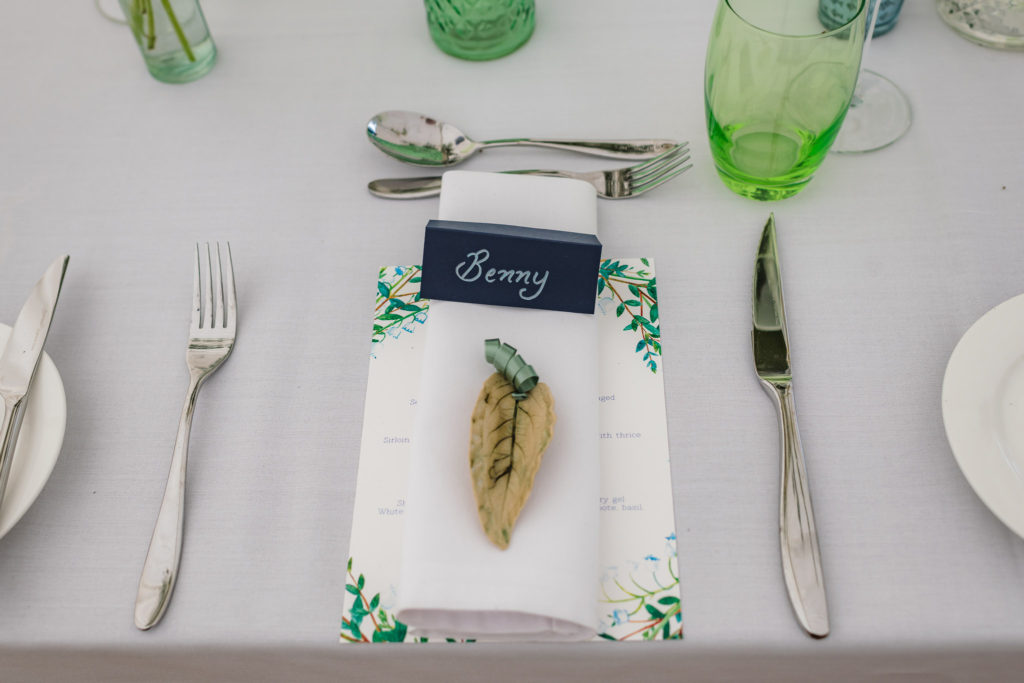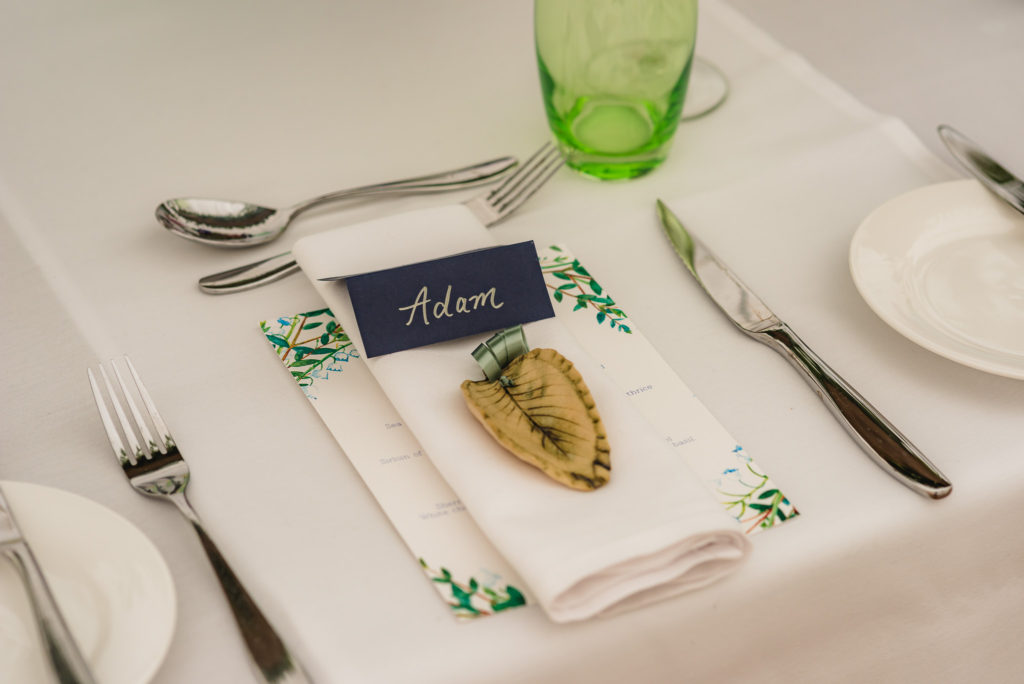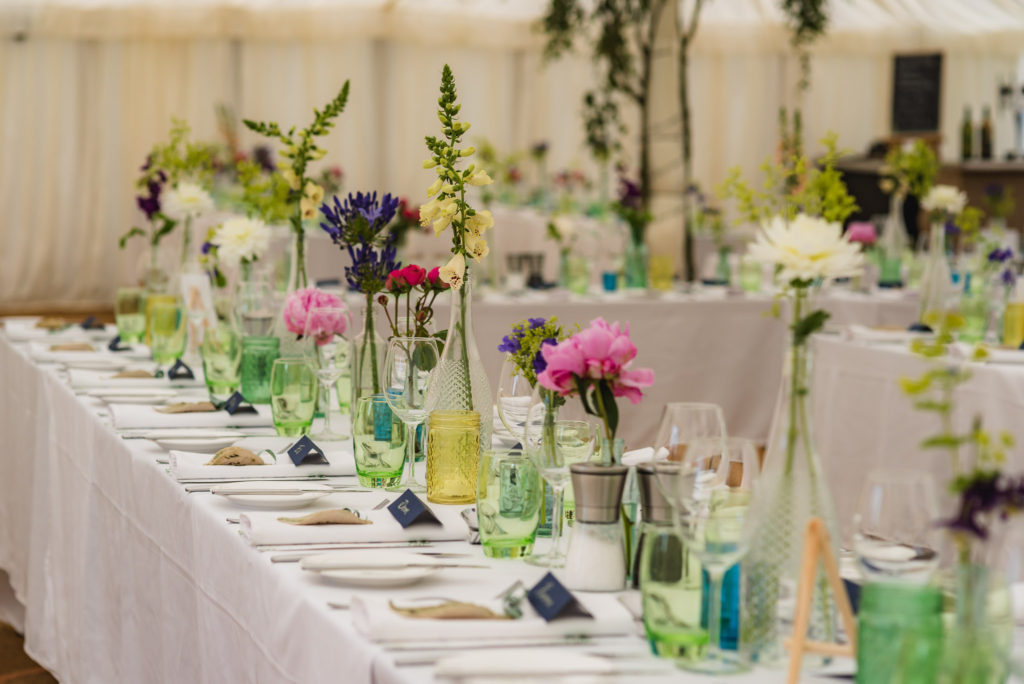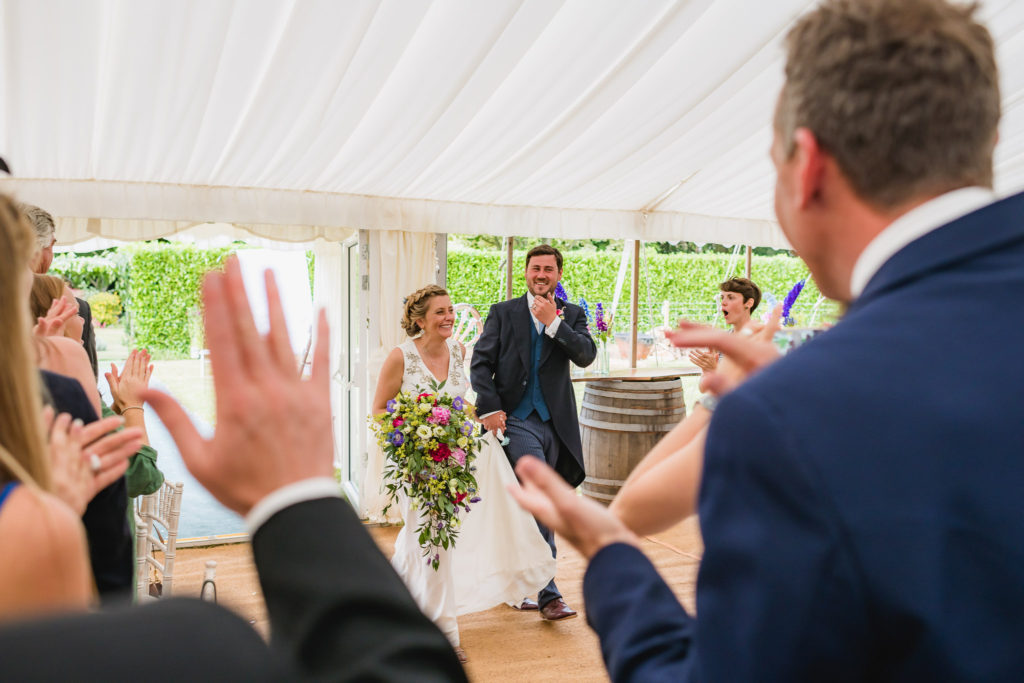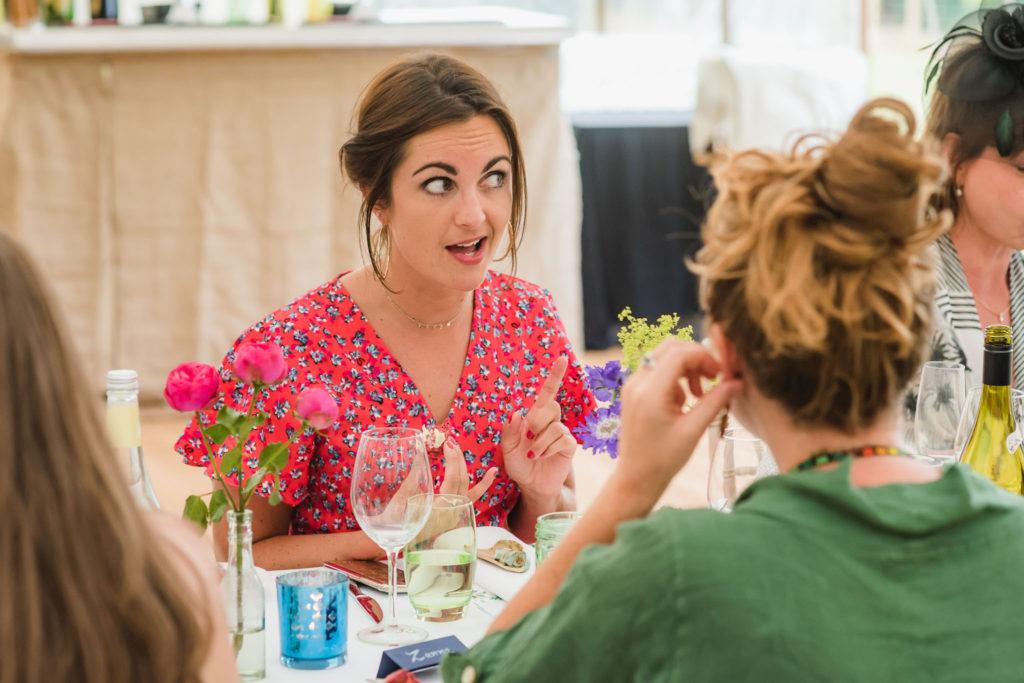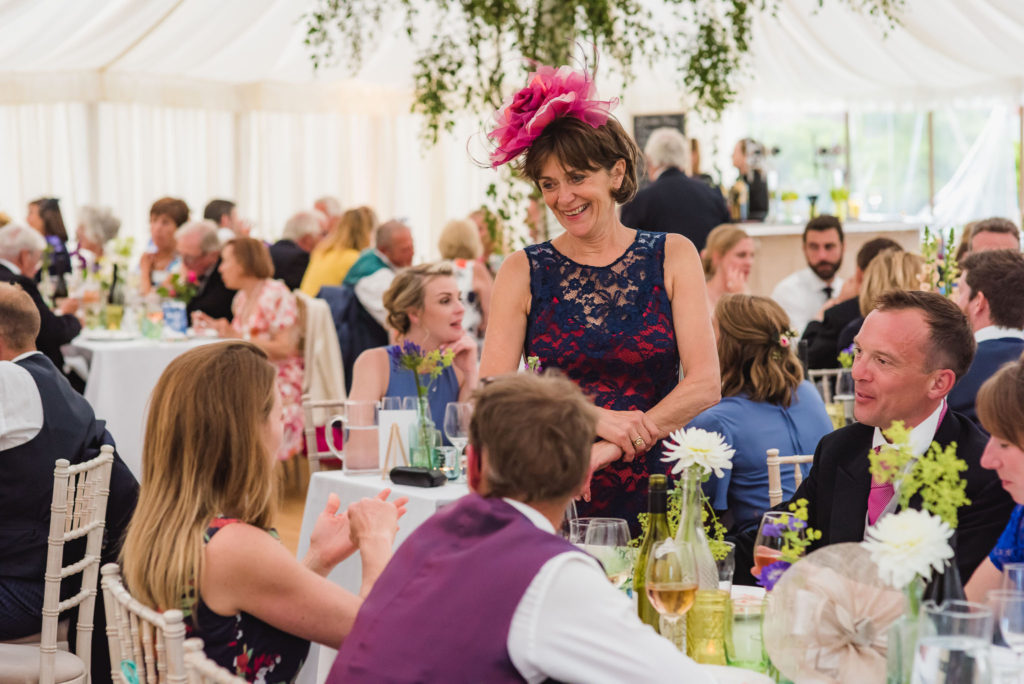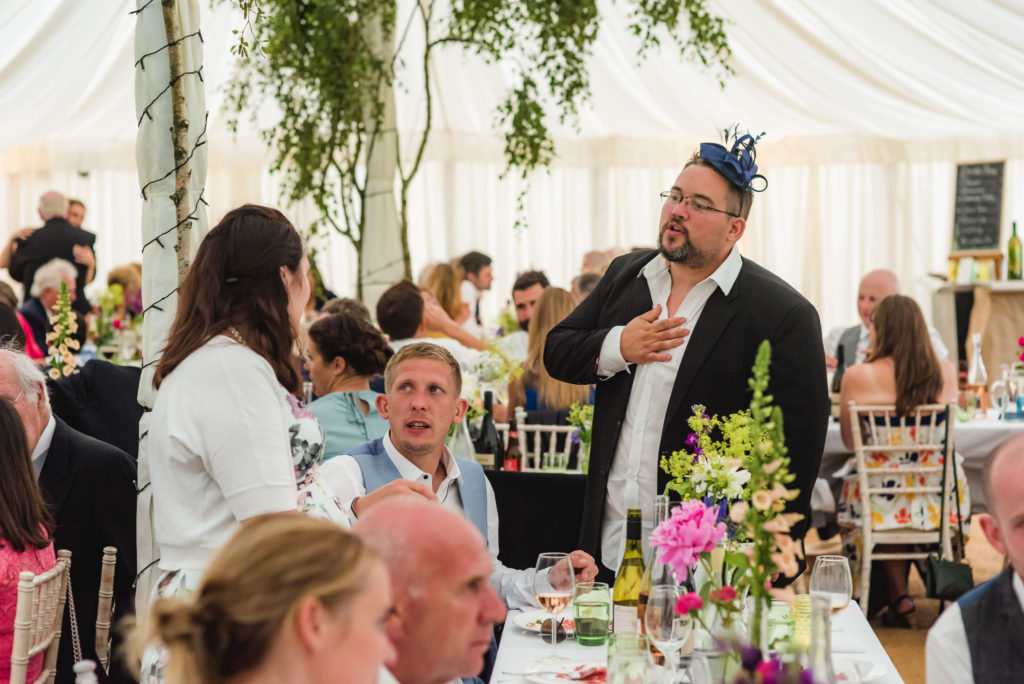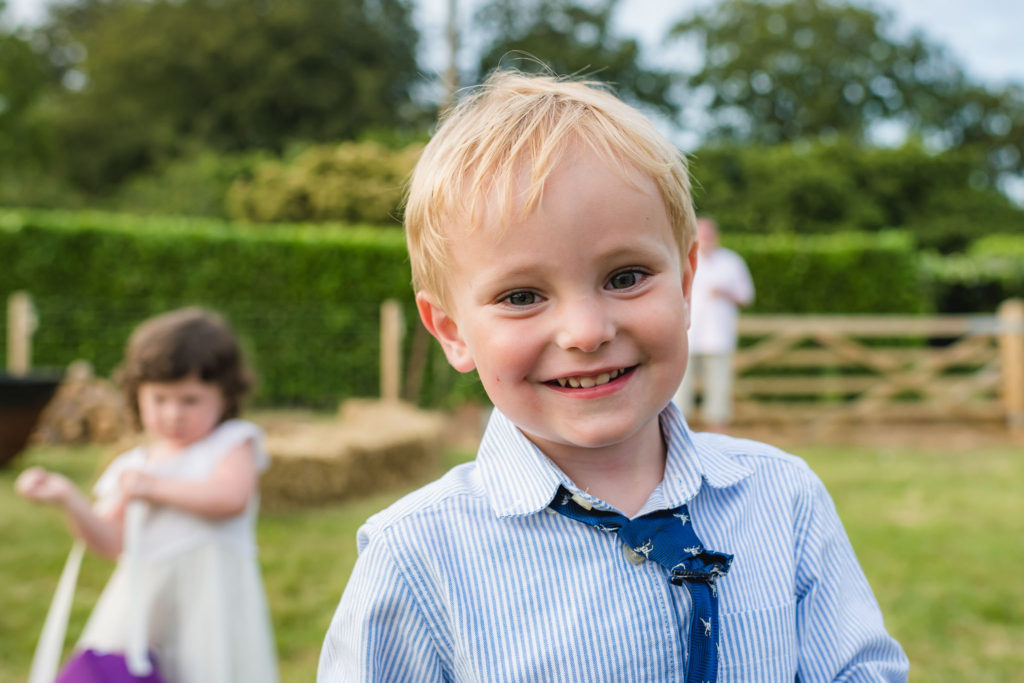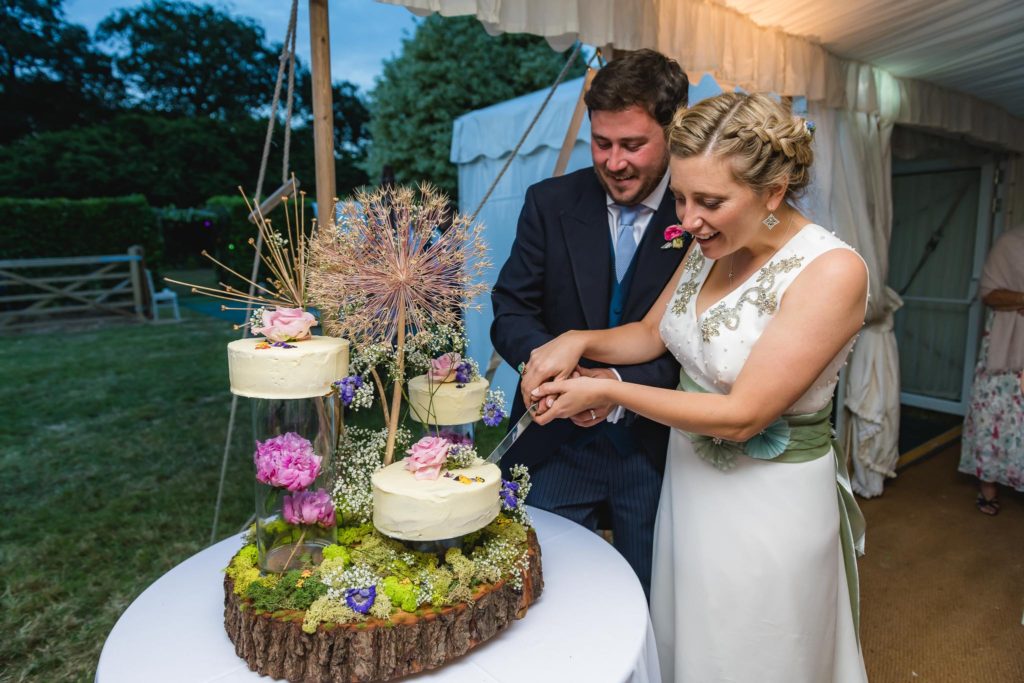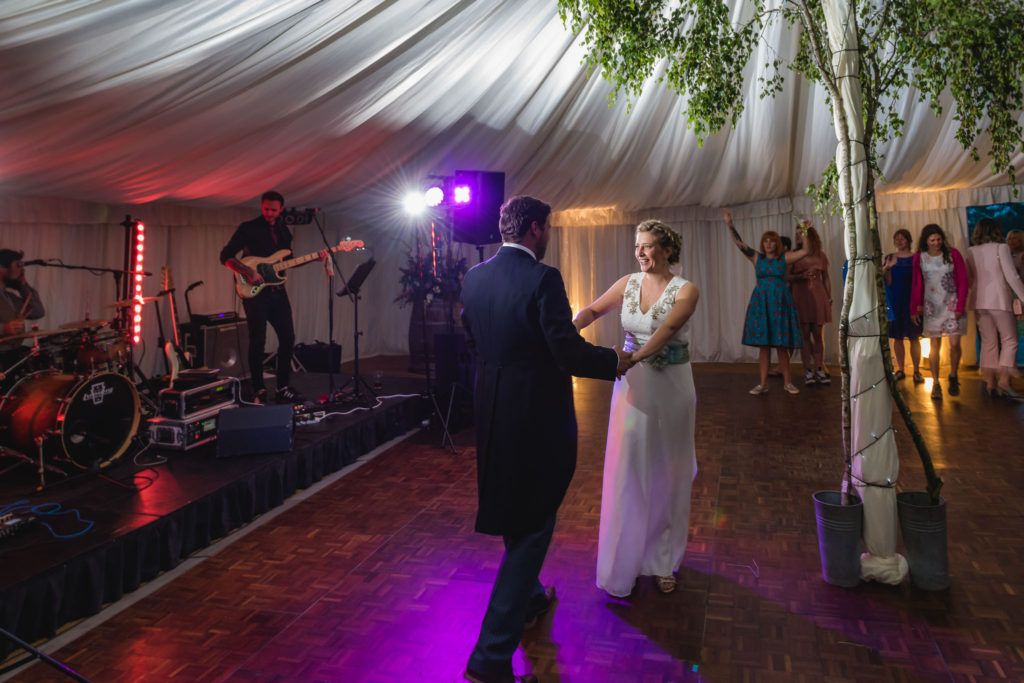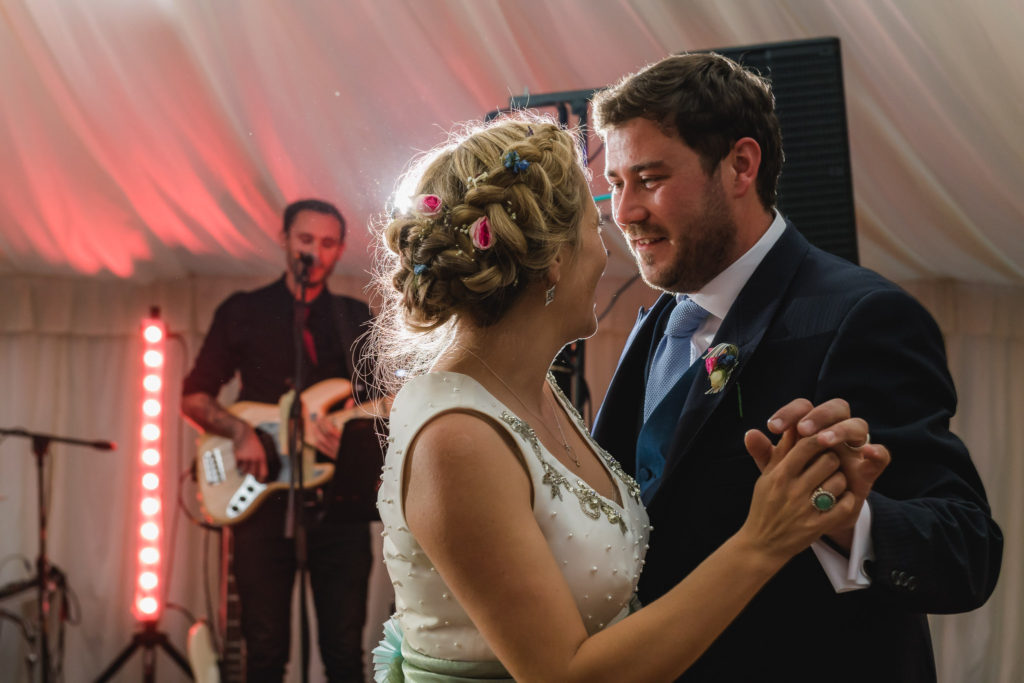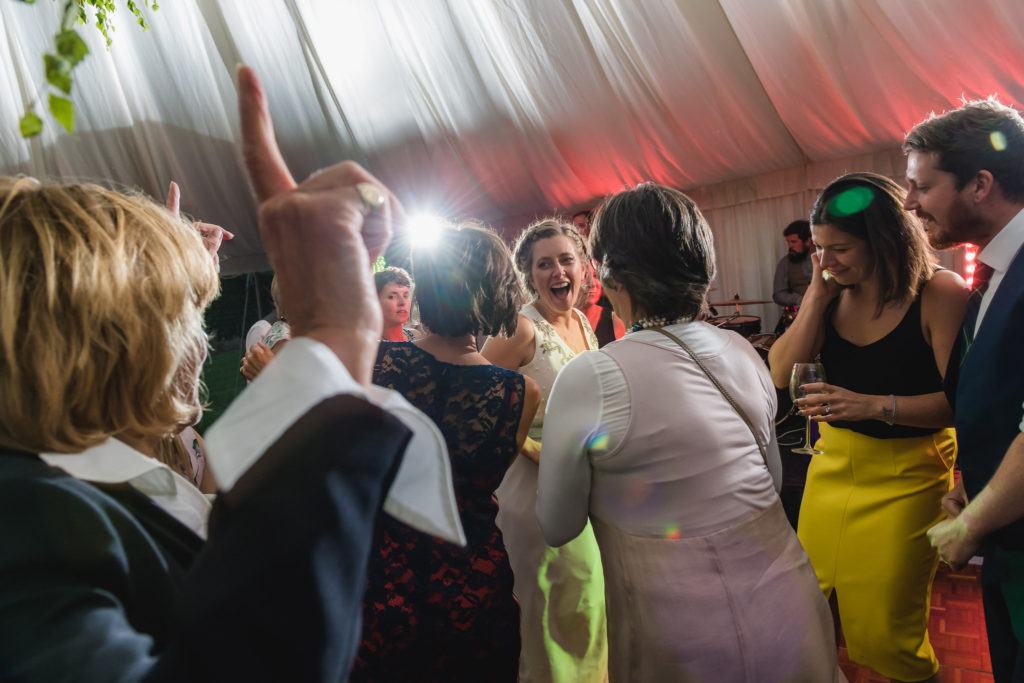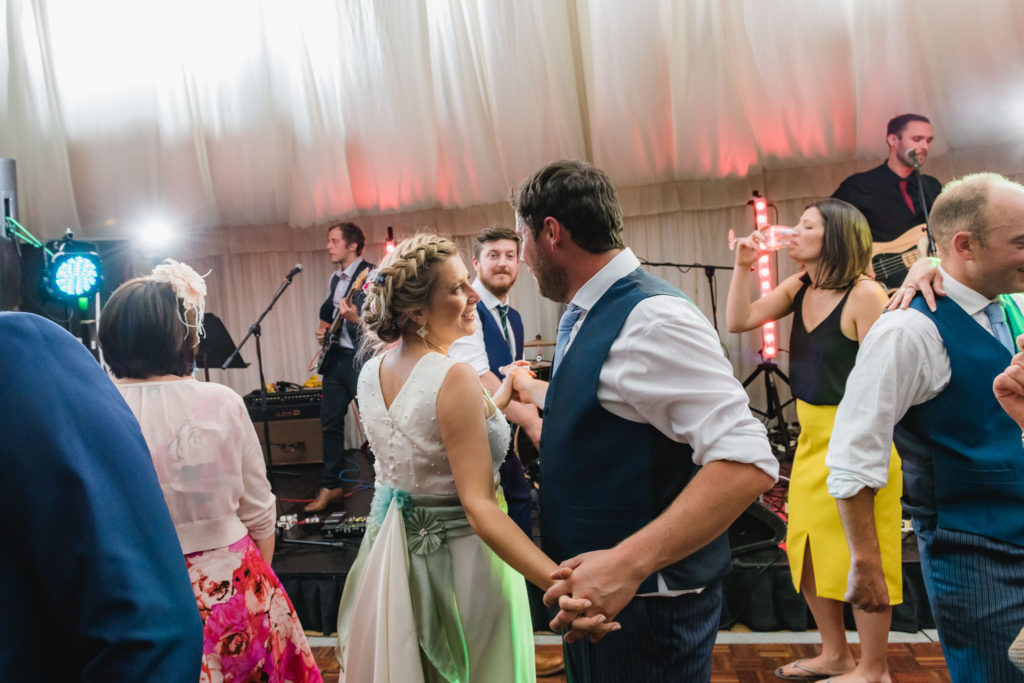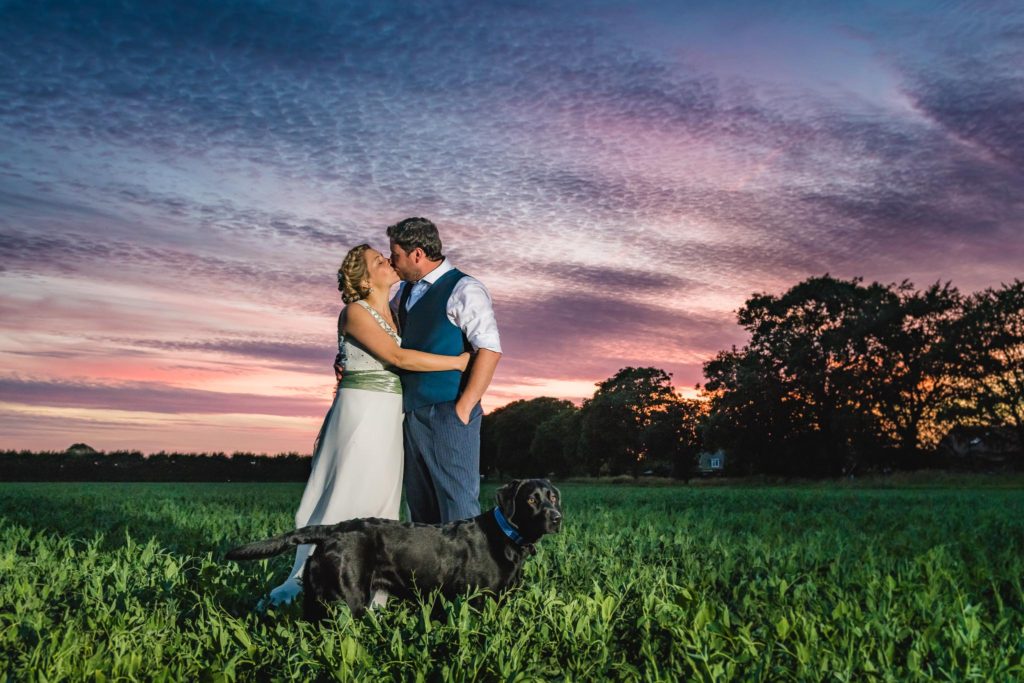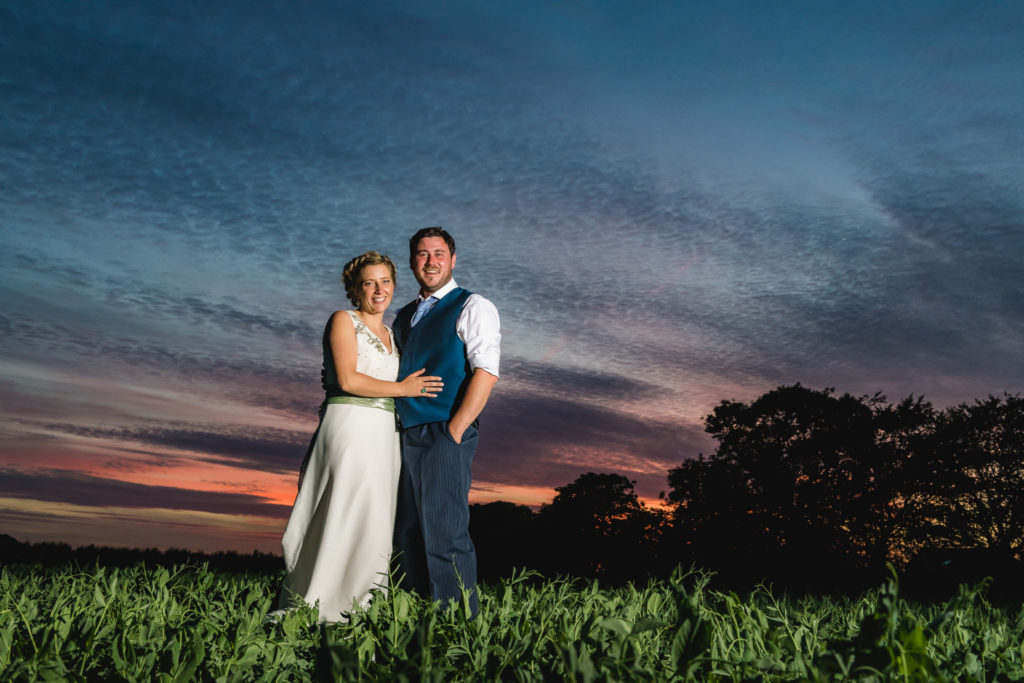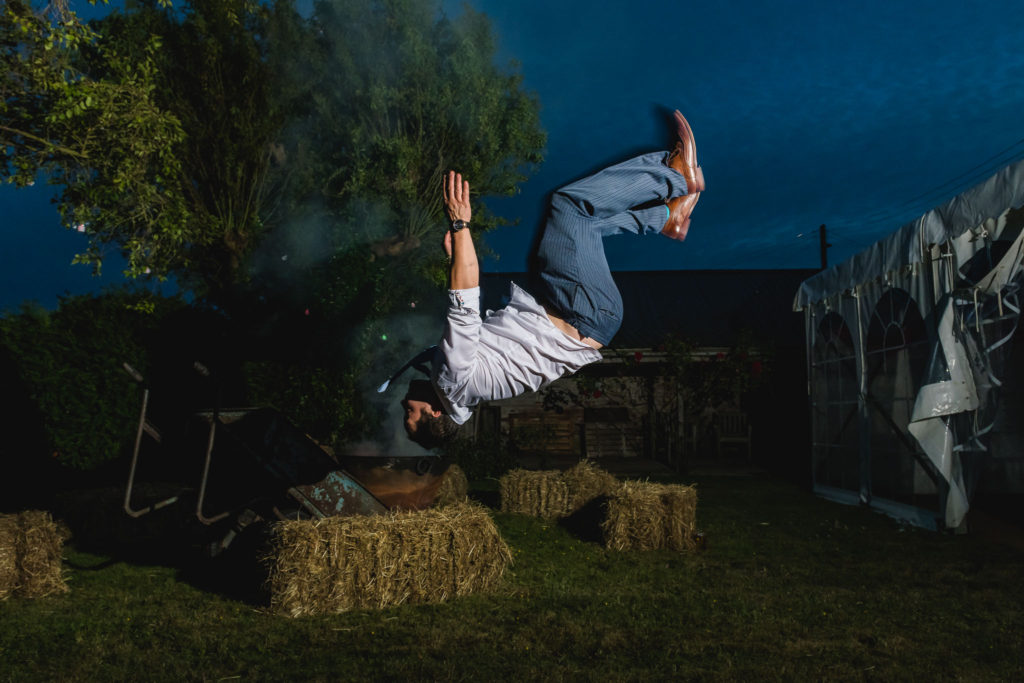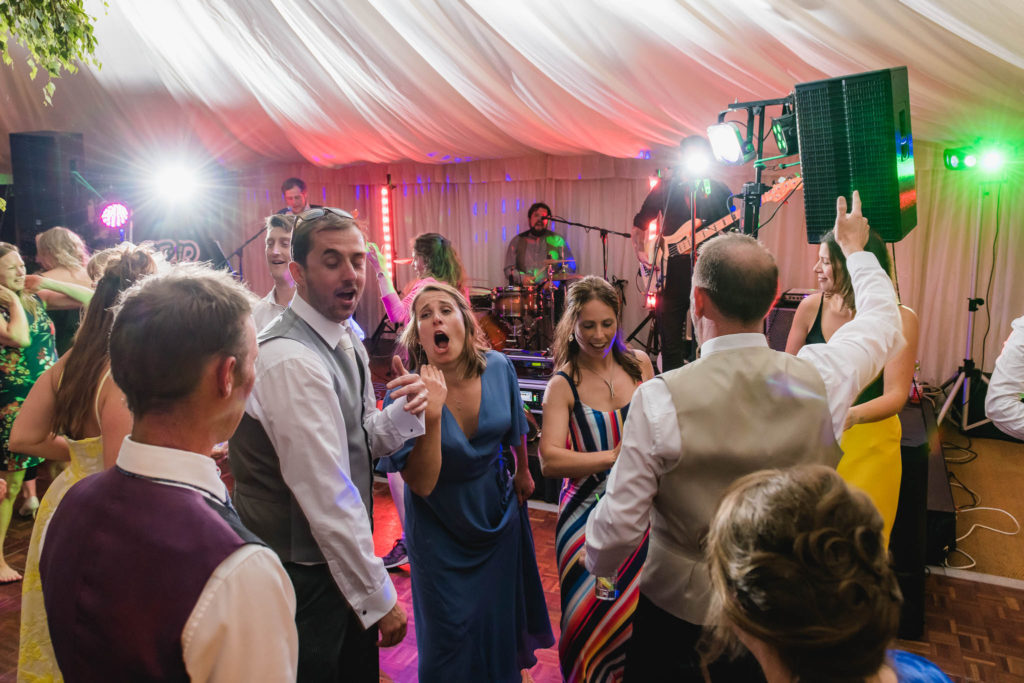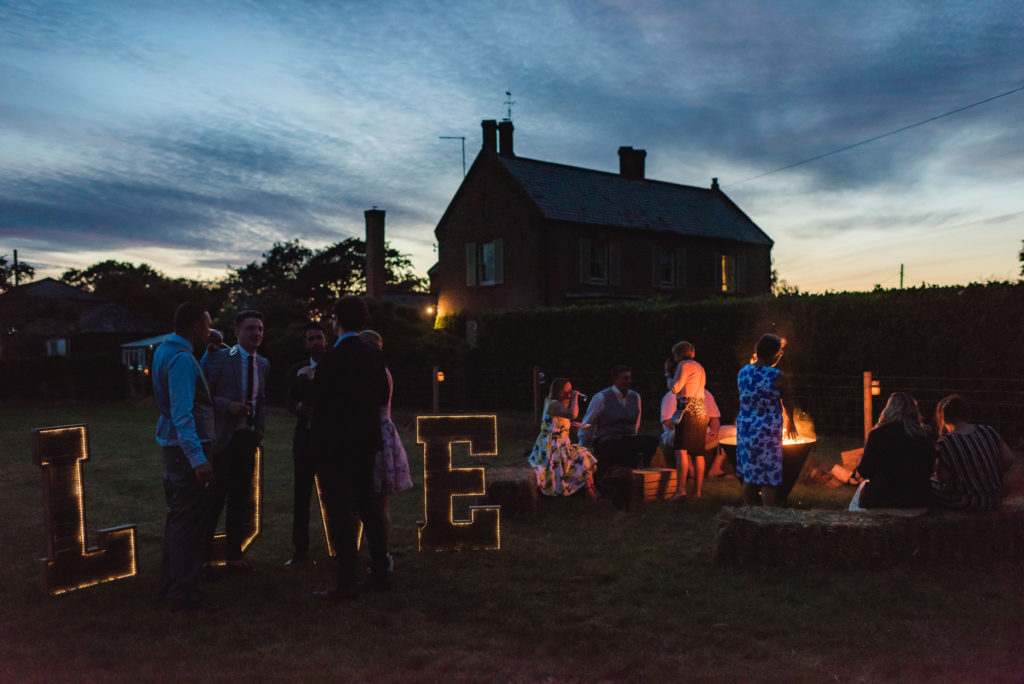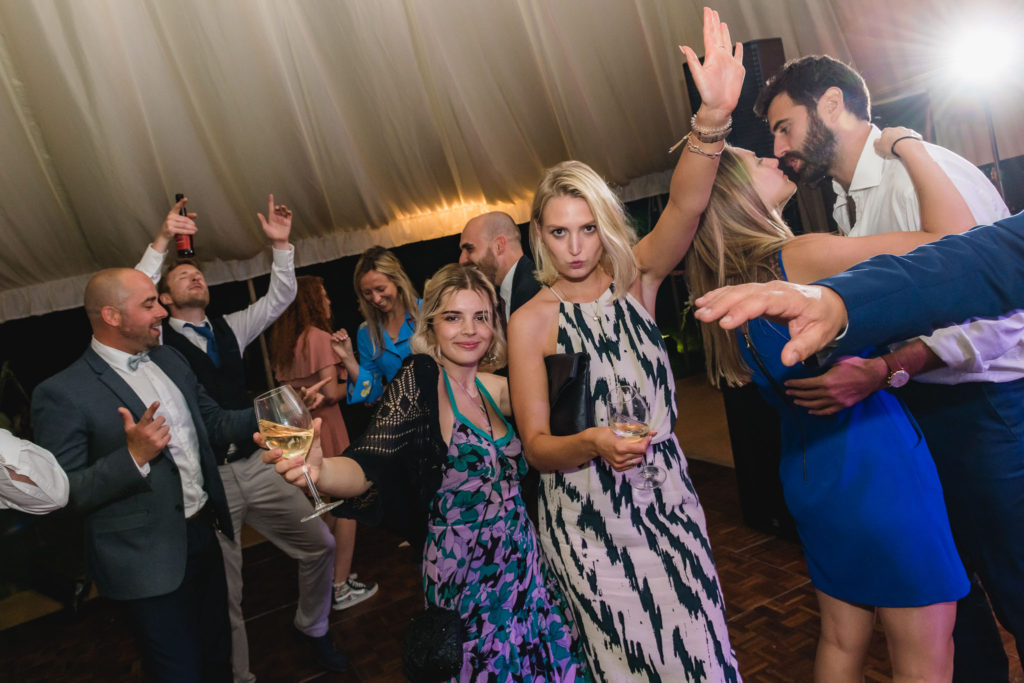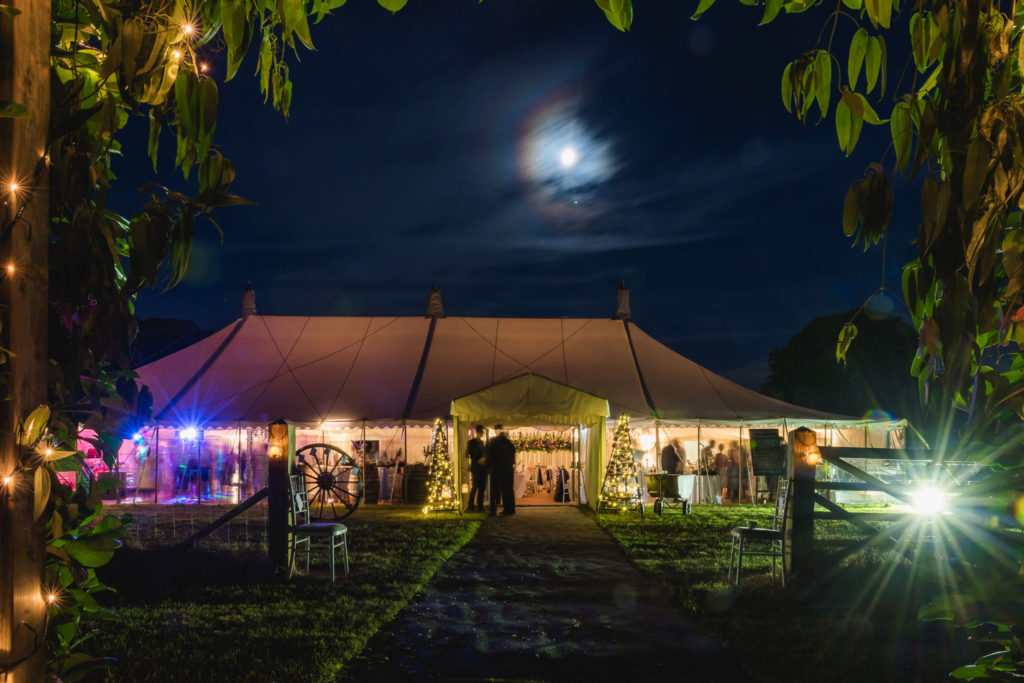 If you're planning an outdoor wedding and are looking for a photographer then do get in touch!