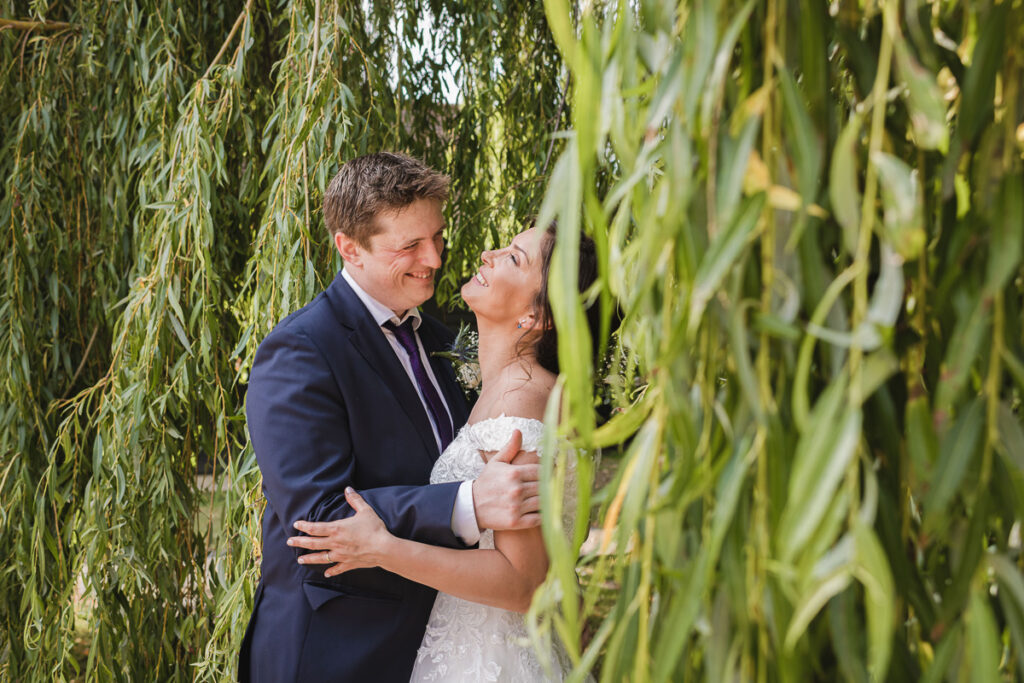 My visit to The Priory Hertfordshire wedding venue was the first wedding I photographed in 2020. Serap & Jon had been due to tie the knot earlier in the year, but their plans were sadly scuppered by Covid 19. However, as soon as restrictions were sufficiently lifted, they decided to go ahead and do the mighty deed – and become husband and wife! Due to the limits place on weddings at the moment, there was a total of 9 people in the wedding party, including the bride and groom. Although I'm sure they would have loved to invite more people, intimate weddings have their own special qualities and in my view increase the focus on the love and bond between the couple.
The Priory is one of the finest timber barns in England and dates back to 1541, and is packed to the rafters with charm. The surrounding grounds are equally beautiful, and make a great backdrop for wedding photos. After the Covid-condensed ceremony, we went ahead with the tradition of confetti and the guests toasted the marriage with a glass of champagne. We then explored the grounds and gardens and took some couple photos of Serap & Jon, before finishing for the day. Although I was only shooting for 90 minutes, I still delivered around 350 photos which capture the moments and emotions of the day.
If you're planning a wedding – including one impacted by the current lockdown restrictions like this The Priory Hertfordshire wedding – then please get in touch to find out how I can help capture the memories of your day. Whether you're looking for just a few hours coverage, or a longer duration, then drop me a message to start the ball rolling!