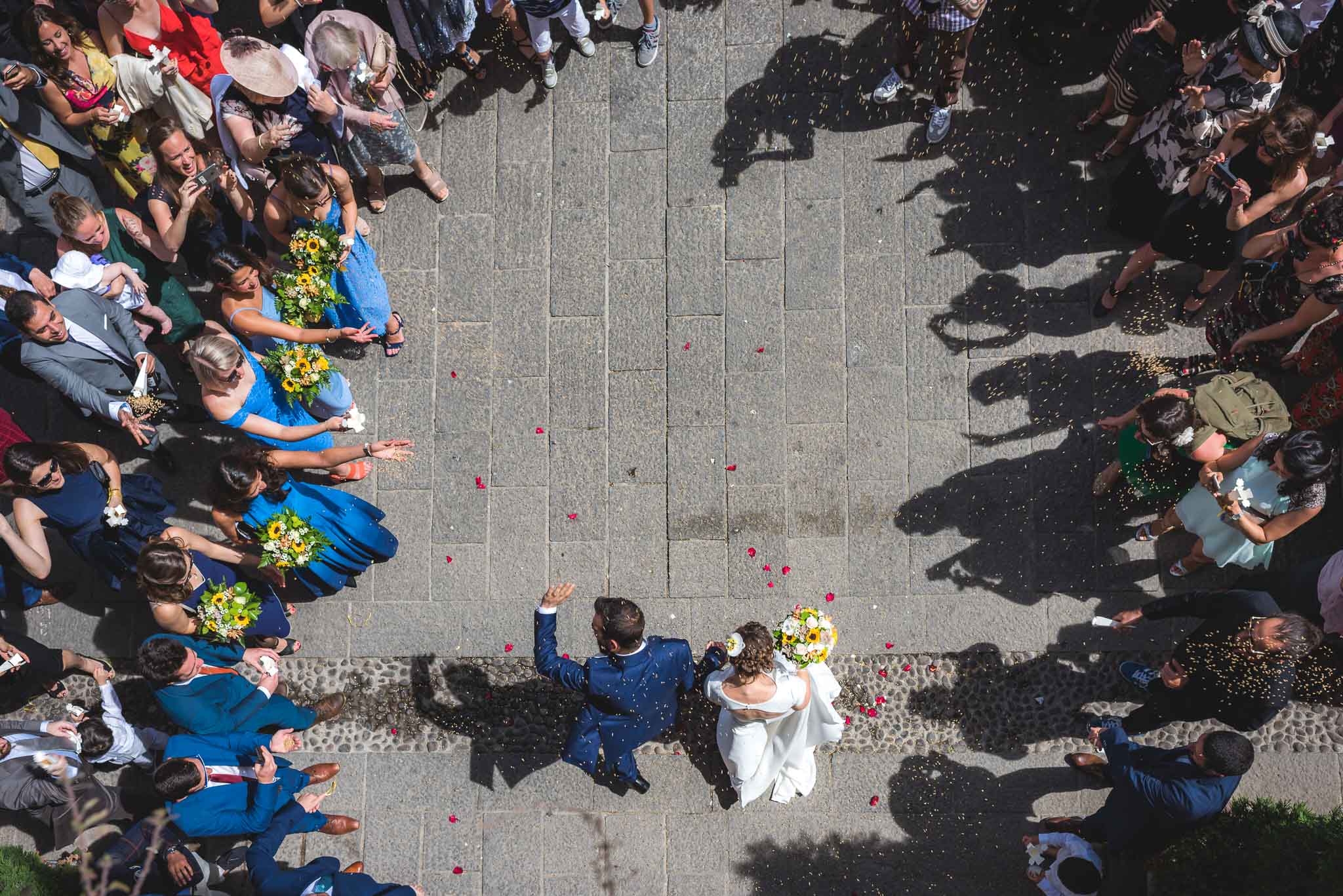 A wedding ceremony in Sassari, Sardinia
Last month I went to the beautiful Italian island of Sardinia to attend the wedding of my friends Eva & Tomaso; but as a guest – not as a destination wedding photographer. I'd never been there before but instantly fell in love with the place, with its beautiful old towns, spectacular beaches and incredible food. We stayed in a gorgeous villa surrounded by olive groves with 15 of my friends from university. Much of the week was spent exploring the coastline, snorkeling and relaxing by the pool.
On the day of the wedding we headed over to Tomaso's home town of Sassari where the ceremony would be held. A few moments before the ceremony was about to begin, Tomaso asked me if I'd mind stepping in as the official photographer was held up in traffic. The photographer has my sympathies as that's one thing that gives me nightmares! Of course I was more than happy to help out my friends and knew I would really enjoy getting a closer view of a Sardinian wedding. I only had a 35mm lens with me so didn't have the same focal flexibility I'd usually enjoy, but as they say the best lens is always the one you have with you!
The ceremony
I only have a very basic understanding of Italian, but still just about managed to keep up with the ceremony as there were a few differences to British weddings. The anthropologist and destination wedding photographer in me relished this! Towards the end of the ceremony the official photographer arrived to take over proceedings and I stepped back to not tread on their toes. After the ceremony was completed the guests gathered outside the town hall for the confetti moment – although in Sardinia they throw grain instead. I'd already spotted a balcony from the ceremony room that directly looked down onto the square outside the town hall. So rather than take the same shot as everyone else, I decided to stay upstairs and capture a birds-eye-view of the confetti moment and create a unique shot for Eva & Tomaso.
After the ceremony we popped back to the villa and I left my camera there rather than taking it to the reception. Ultimately I was there to celebrate and party with my friends so preferred to be camera free for the evening for once! We headed to a grand hotel right by a pristine beach for the reception, an amazing 8 course dinner and drinking and dancing deep into the night. Massive thanks and congratulations to Eva & Tomaso, and really glad I was able to help out.
Destination wedding photographer
So far next year I've been booked to photograph weddings in Portugal and Ireland, so this was a great experience to shoot a ceremony a little less familiar to me. I'm really excited to add more destination weddings to my diary; I've always loved to travel and if I get to combine that with a job I love then I'm a very lucky photographer indeed. If you're planning a wedding abroad and are looking for a photographer to travel out to you then it'd be great to hear from you so please get in touch!